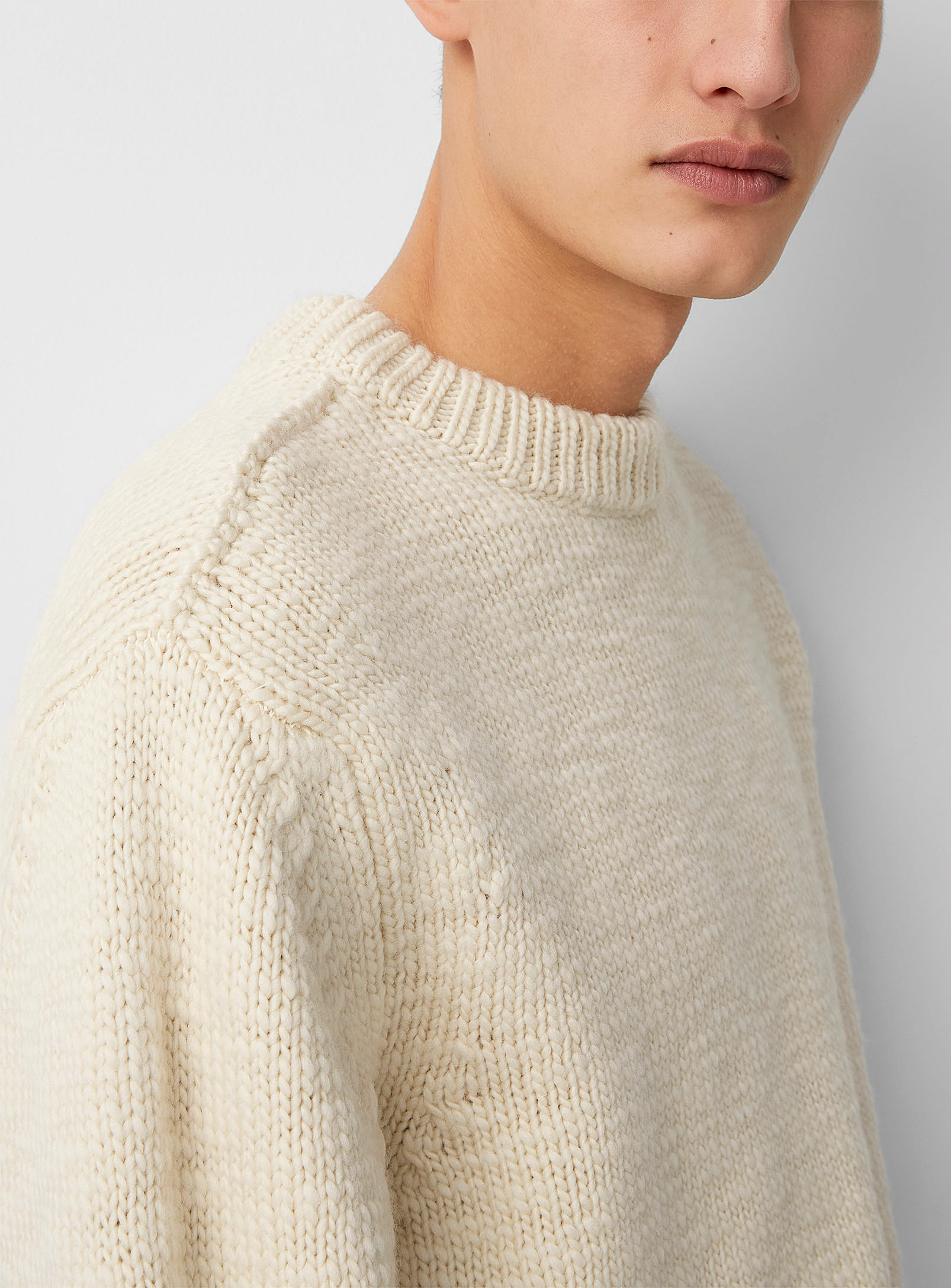 I envy people who aren't interested in clothes. Just the sight of a chunky cream sweater or camp collar shirt is enough to send me into a daydreaming tailspin, where I waste hours of my day poring over online images and reading about the product's construction. Then I imagine the new and exciting life I would lead if I only had that outfit, temporarily forgetting that I'm actually sitting on my couch with my laptop, cat, and Pendleton blanket on my lap, having not moved for hours and with no intention of doing so. I recently found myself doing this, as many of the best online stores are having their end-of-season promotions, each product page ripe with the hope of possibility—the opportunity to dress up for a friendly lunch, a celebratory dinner, or a walk to the market to buy flowers for one's self. So here is a roundup of some of the sales I've been admiring online, peppered with ideas of when and where you can wear such items. 
SSENSE: UP TO 60% OFF; NO CODE
Maybe it's because I recently watched the Lemaire SS24 show, but I've been once again daydreaming about the artsy, cultivated life I assume I would live if I just owned a few more pieces from this French designer. Lemaire's clothes fit loose, giving you comfort and room to hide an aging dad bod, but they're rendered in fabrics and details that allow you to pretend you're a sophisticated Belgian artist excited about the coming relaunch of the beloved book-lit mag Bookforum. I really like the company's summer pants, which come with self-belts, twisted side seams, and topstitching in unusual places. They move and swish when you walk and lend an attractive silhouette to plain summer outfits. I've been wearing the company's taupe twisted pants with a cream-colored, silk camp collar shirt I bought from The Post Romantic last year, modeled after this Umit Benan design (the shirt isn't on Post Romantic's site, but is available if you just email them). 
Keep reading