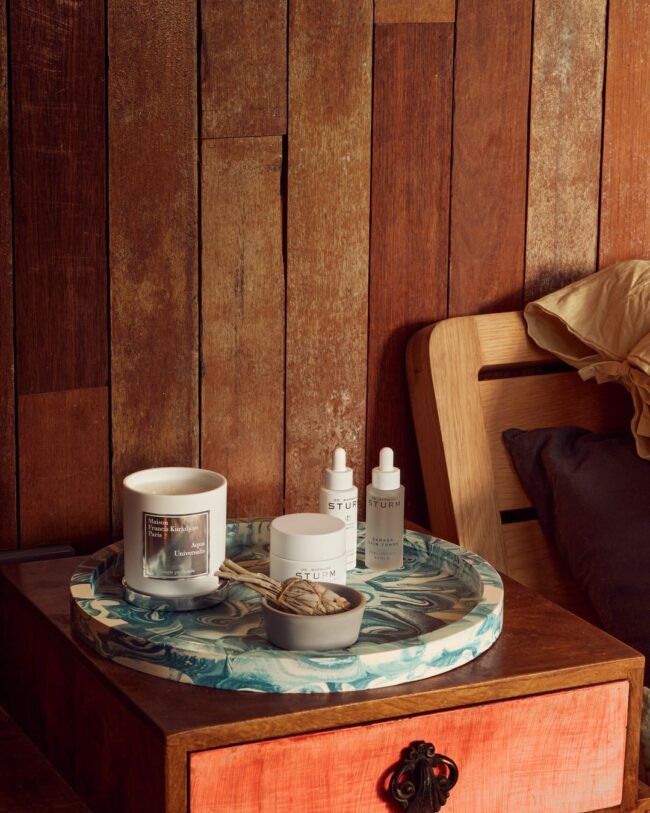 Every year, I round up menswear-related Black Friday sales at Put This On and then highlight some of my favorites here. Black Friday always comes a little earlier than most expect—an example of how retailers push back their sale season to capture consumer dollars earlier. And so, today, many stores have already kicked off their promotions. I'll list a few today and then publish the rest later this week.
Mr. Porter: Up to 30% Off; No Code Needed
The most notable, of course, is Mr. Porter. I like their selection of Blackhorse Lane jeans (the original Drake's jean was based on the NW1), Inis Meain knitwear, Castañer espadrilles, Derek Rose dressing gowns (imagine sauntering into your kitchen in the morning while wearing this), Valstar outerwear, and fragrances from brands such as DS & Durga and Timothy Han. Their in-house Mr. P line offers a lot of value. The designs are stylish, "basic but not too basic," and work well for a smart-casual look. As usual, the best way to tackle Mr. Porter's massive selection is to filter for brands and sizes so that you can narrow in on what interests you. I tried to create a link to brands I think are interesting, but at the time of this post's publishing, the click-through is a bit wonky (it may work later).
No Man Walks Alone: Up to 45% Off; No Code Needed
No Man Walks Alone is a sponsor on this site, but also one of my favorite stores. I've always felt that guys would do well by just setting aside a little money each season to buy their tailoring and casualwear from here. It's one of the few well-rounded shops online—just as good for tailoring as it is for casualwear. 
I especially like the look above: a shaggy Beams cardigan layered over a fuzzy Blurhms crewneck, paired with charcoal Rota chinos and a black Monitaly belt (you can finish the look off with some black Aurland penny loafers). I also really like Scott & Charters' shawl collar cardigans, Kanata's Cowichans, Monitaly's American flag sweater, Kaptain Sunshine's Traveler coat, and La Botte Gardiane's boots. And while it's not included in the sale, my friend Peter Zottolo recently purchased this Blue Blue Japan overcoat and raved about it. He claims it's even better than the Kaptain Sunshine Traveler (my favorite coat model).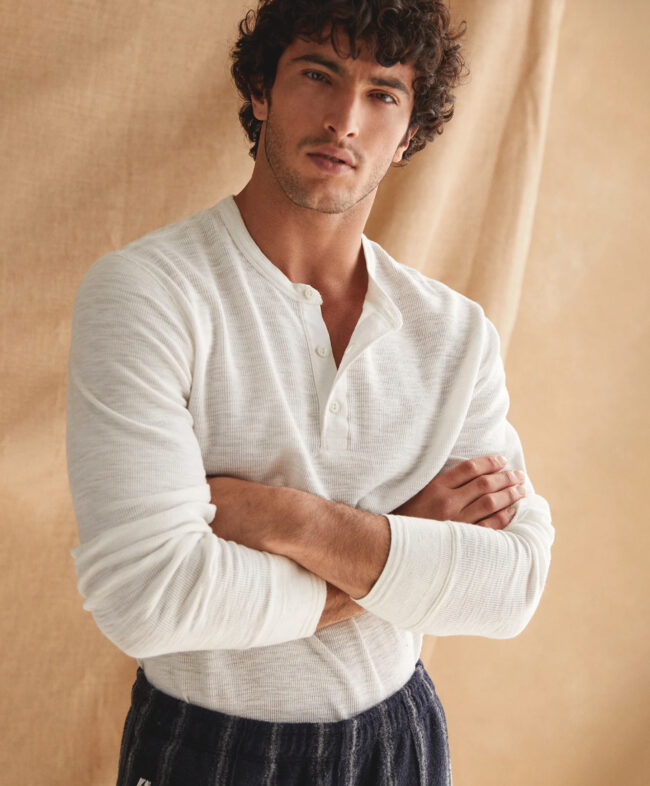 Todd Snyder: 30% Off; Code BLACKFRIDAY30
Ever since Todd Snyder sold his namesake brand to American Eagle in 2015, the company has really developed its line (perhaps thanks to American Eagle's deep pockets). They've grown from being a slightly upgraded J. Crew to having a huge number of SKUs for clothes that ride the delicate line between classic clothing and trends. I'm often surprised by the number of slightly more directional clothes I see here, such as this season's quilted liner pants—something you might see from a niche Japanese brand, but rarely a big catalog clothier. 
I really like this season's selection of shawl collar cardigans, Canadian Sweater Company Cowichans, rollnecks, guide shirts, suede Dylan jackets, and waffle knit henleys (pictured above; I purchased one earlier this season and really enjoy wearing it as a layering piece under flannels and chamois shirts). Select third-party items, such as these RM Wiliams Gardener boots—an upgrade from Blundstones—are also included. Lastly, Todd Snyder's collaboration with Champion is always worth considering if you're in the market for sweats.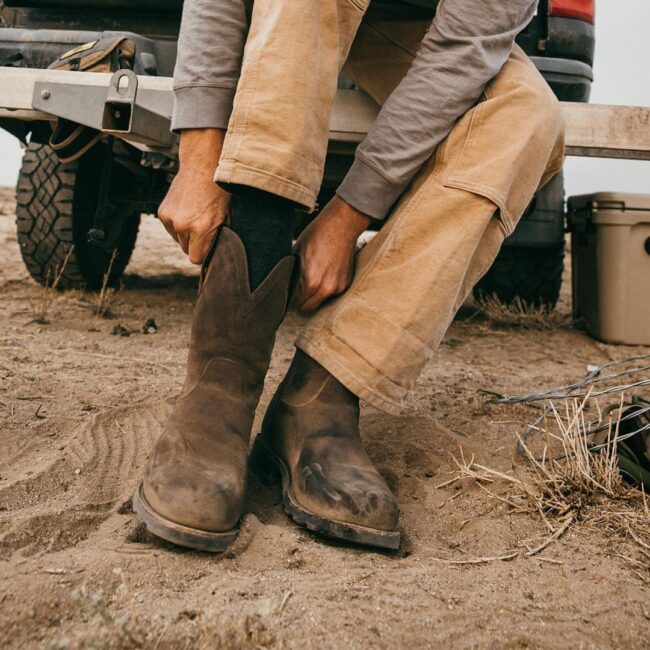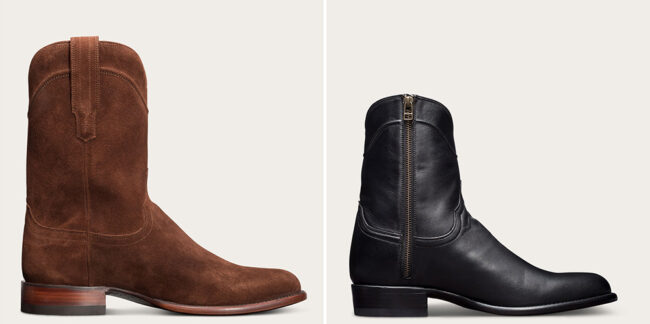 Tecovas: $20 Gift Card For Every $100 You Spend
I was a bit skeptical when I purchased my first pair of Tecovas last year. The company bills itself as a direct-to-consumer brand, delivering quality boots at a fraction of its competitors' prices. That sort of pitch usually spells trouble. 
But I've been pleasantly surprised by how well my boots have held up, and how much I've enjoyed wearing them. Tecovas boots are made in León, Mexico, one of the world's bootmaking capitals, rather than more expensive places such as Spain (where Ranch Road is produced) or the United States (home of Lucchese). As a result, they can offer Goodyear-welted, lemonwood pegged boots at prices starting around $250 — a price high enough where they can meet quality standards, but not so high that I'll feel the sting of regret if I ever move on from this Western phase. I think of them as the Meermin of the Western bootmaking world. 
I mostly wear the Cartwright, an almond-toe cowboy boot with an elevated heel. It looks great under slim-straight jeans, and has a slightly more versatile toe shape than many "authentic" cowboy boots. The Stockton is a chunkier, heavier, weather-resistant roper boot with a lower heel. Those are made from oiled bovine leathers that take on an amazing patina, even after minimal wear. Finally, the Dean is side-zip with a Westernwear vibe. The toe shape is a little more inspired by cowboy boots, rather than the rounder, more casual shape you'd find on a Margiela side-zip. I find it goes well with things such as trucker jackets.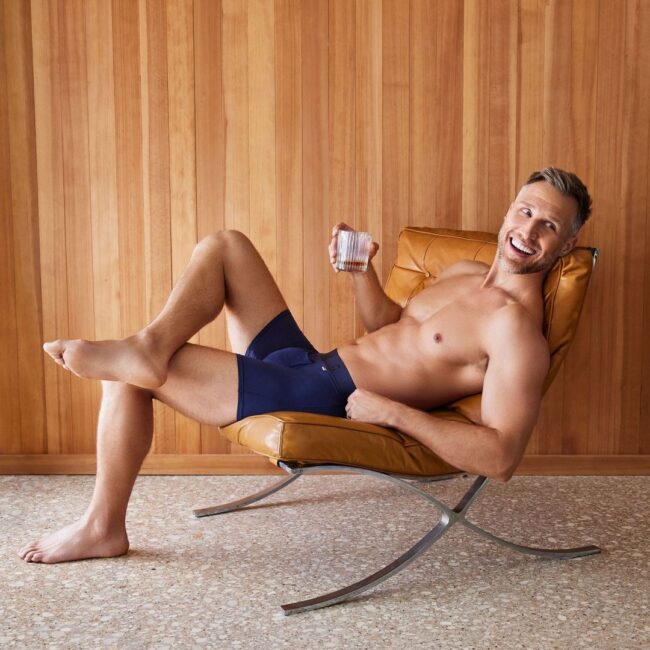 Tommy John: 30% Off; No Code Needed
I'm embarrassed to admit that, about seven or eight years ago, I bought a pair of $150 boxer briefs. I didn't actually pay $150; they were heavily discounted on Mr. Porter down to about $80 or so (still an embarrassing price to pay for underwear). But they were from Zimmerli, widely touted as the world's best producer of men's under garments. The Sea Island Cotton was indeed luxuriously smooth and comfortable, but the material lost its softness after about a year. 
The best underwear I've come across is from Tommy John. Their Second Skin is made from a pill-resistant micro-modal blend. If you're used to wearing pure cotton underwear, this stuff will feel like a revelation. It's supremely breathable, and it wicks moisture from your skin, keeping you dry. There's a little pouch for your, ahem, junk. And the material holds up well in the wash. After purchasing a pair of these years ago, I've since switched exclusively to them. They're not cheap at $36/pair (or $25 on sale), but they're a lot cheaper than $150—and better, too. 
Check back later this week for more Black Friday sales.