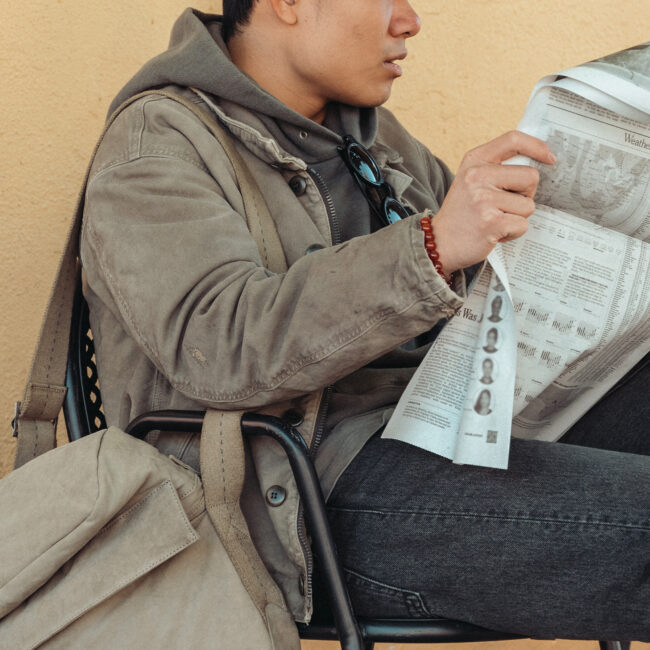 I rounded up every Black Friday sale for Put This On and will update the list through Cyber Monday. But as I do every year, I'm also highlighting some special sales from that list here. Perhaps most notable is the blowout over at LuxeSwap. I didn't include it in this list below because it's not technically a sale. But friend and menswear writer extraordinaire Bruce Boyer is clearing out some things from his wardrobe, and these items are up for auction on eBay. This is not only an opportunity to own something from one of the great menswear writers of our time, but also a chance to own some incredible menswear that may not be available elsewhere. Bruce uses world-class bespoke tailors such as Liverano & Liverano, Cifonelli, and A. Caraceni (the third of which also made for Gianni Agnelli). I handled some of the tailoring, and the workmanship is the best I've seen anywhere. The suits and sport coats fit between a size 38S and 40S, depending on the house style (I found the Liverano to fit slimmer than the A. Caraceni, the second of which has that Golden Age drape). There are also some handsome shoes from labels such as GJ Cleverley, Edward Green, and Stefano Bemer, sweaters from O'Connell's, and accessories from Drake's. You can find the entire collection by searching for the "Bruce Boyer Collection." Now to the other Black Friday deals:
Canoe Club: 30% Off; Code BF22
Canoe Club represents a new approach to casualwear, where stores aren't just carrying things with a singular point of view, but reflect the eclectic taste of their customers. Twenty or thirty years ago, most casualwear stores specialized in a "look"—the minimalism of Helmut Lang, the ruggedness of Levis, or the smart-casual looks of Loro Piana. But as more men have become comfortable dabbling in different aesthetics, and building wardrobes where rare Nikes sit comfortably alongside shell cordovan Aldens, stores such as Canoe Club have gained a lot of ground.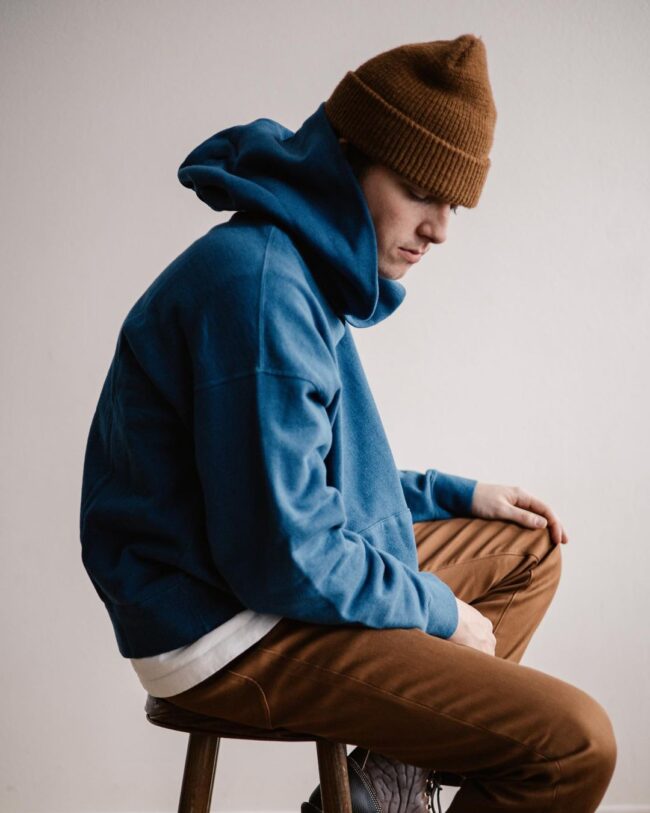 Canoe Club's eclectic mix of casualwear represents what the company's employees are interested in at the moment. It's a blend of streetwear, workwear, hard-to-find Japanese labels, and time-tested stand-bys. I often find myself coming here every season to browse the stock, and getting tempted by the things I see from RRL, Visvim, Kapital, and Beams Plus. Talking with the store's employees feels like chatting with a friend who's super into clothing—and the store's stock reflects that.
There are some great things this season, such as Wythe's snap-button flannel shirts, RRL's Western puffer vest, and Engineered Garments' ever-popular flight pants (so you can look like a filing cabinet). As always, I love everything from Kapital. Canoe Club carries the ring coat I talked about in my last post, along with the chunky scarves and side zips that pair so well with that coat. Although it's admittedly a very hyped item right now, I'm also a big fan of Kapital's trucker hats (this one says Denim Men Loves Cats, which I was legally obligated to buy). I'd pick up a pair of these peek-a-boo camo pants if they were available in my size.
Conservative readers will want to check out Canoe Club's handsome range of Howlin Shetland knits and Orslow pants. The 105 and 107 cuts are slim-tapered and slim-straight, respectively, and they go just as well with the sorts of things sold on Canoe Club's site as they do with classic items such as Barbour coats and Ralph Lauren field jackets (my friend Gerry wears the 107, while George Wang of BRIO wears the 105).
Finally, just to piss everyone off, I'm tempted by Visvim's hoodies. Yes, Visvim is an overpriced, hyped brand, and $1,095 is an insane price for a hoodie. But I've been living in a black hoodie paired with various work pants these last few months, and the washed-out pink Visvim version is very enticing. The wide, cropped silhouette is just perfect, and the color reminds me of the sun-faded red sweats prized by vintage collectors.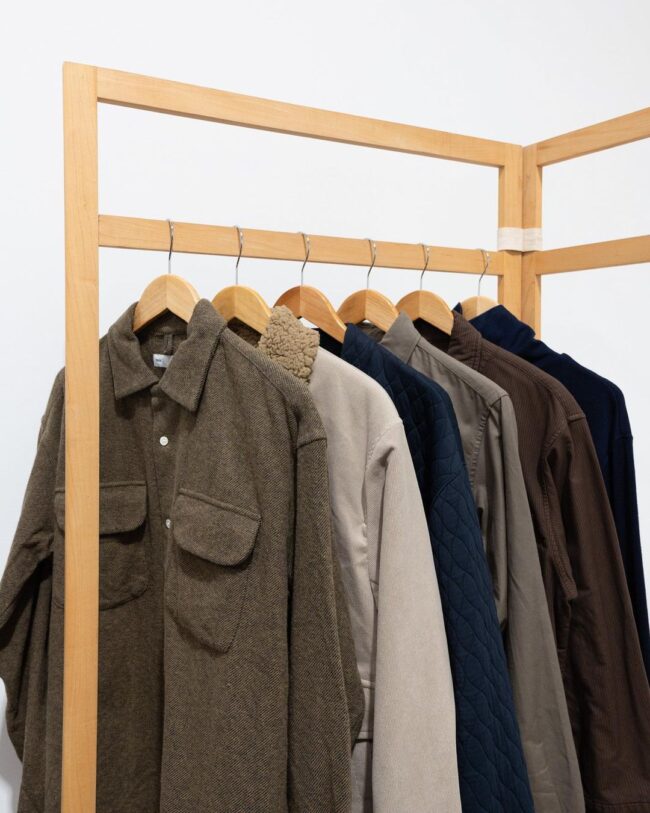 Namu Shop: 25% Off; Code PIE
Namu Shop sells elegant, casual clothing that can be mixed and matched with different types of wardrobes. Indeed, I'm often impressed by how they take niche workwear labels such as Eastlogue and ts(s) and style them coherently with in-the-know contemporary brands such as Auralee and Phlannel.
Some of my favorite items here include the padded Document topcoats and parkas, which can be paired with slim-straight jeans, chunky knits, and any number of footwear options for a stylish winter ensemble. These Auralee and Fujito sweaters come in just-right textures and colors, while this fuzzy Fujito cardigan looks like the sort of thing you can wear with corduroy pants while flipping through rare LPs at a record store. Finally, I know I talk about this coat model often, but I can't recommend Kaptain Sunshine's Traveler coat enough. If you've ever admired oversized overcoats online, this is the coat you want. It's big and roomy, built from a heavy Melton wool cloth that allows the coat to have some shape when worn. I love the A-line silhouette, subtle details such as the interior leg straps and cheeky ticket pocket, and how easy it is to wear with everything—jeans, chinos, tailored trousers, chunky knits, grey sweatshirts, dressy leather shoes, or sporty sneakers. This coat confers confidence because you always know you look good. It's not included in Namu's Black Friday promotion, but still worth considering, even at full price. For me, it's my One Coat.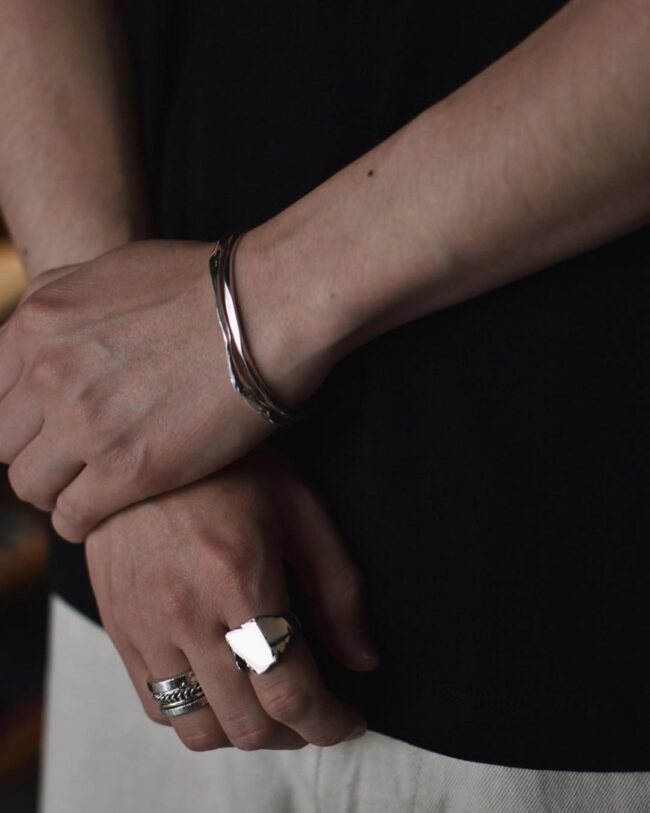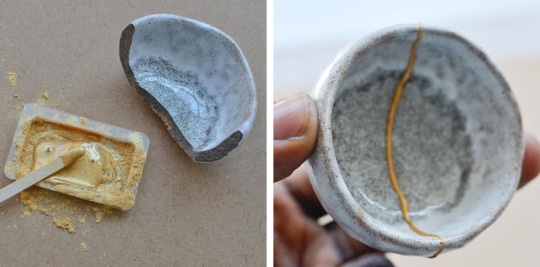 Self Edge: 15% Off; Code BF22
If you've been reading menswear blogs for a while, you probably know that Self Edge sells upgraded versions of things already in your closet—blue jeans, white t-shirts, grey sweatshirts, plaid flannels, and leather jackets. I'm a big fan of their Iron Heart Ultra-Heavy Flannel shirts (so thick, they effectively function as outerwear), 3sixteen SL-100x (what I consider the best introduction to raw denim jeans), Papa Nui caps (cool mid-century vibes), Buzz Rickson sweatshirts (my favorite sweatshirt), and Fine Creek Leather jackets (leather jackets carefully pieced from slightly mismatched horsehides to look like the mid-century originals). 
However, you're likely familiar with all those things, so let me highlight something you may have overlooked. Kei Shigenaga is a jewelry brand founded by two artists. Wataru Shimosato, a thin, long-haired Japanese model with a talent for photography, serves as the company's creative director. Then there's Kei Shigenaga, the company's namesake and silversmith, who makes all the jewelry by hand in his Tokyo-based studio. The company's styles are inspired by kintsugi, the Japanese art of repairing broken ceramics with a gold-peppered lacquer. As a philosophy, kintsugi can be seen as part of the broader Japanese tradition of wabi-sabi, which cherishes that which is simple, unpretentious, and old. 
Shigenaga's jewelry isn't literally broken and then repaired with kintsugi, but the company makes its rings, bangles, and even hair ties to mimic the aesthetic. Fault lines are built into the sterling silver pieces, and then molten 18k gold is poured into the cracks. I love having something on my hand that represents "frailty and resilience, life before the incident and life after." Things are not worse after they've been broken—a quality to which all humans are susceptible—but instead, they've been made more beautiful through honest repair. Imperfections are not hidden; they are highlighted. Along with the message, I appreciate how these jewelry pieces go just as well with my clothes from contemporary brands such as Lemaire, Margiela, and Stephan Schneider as they do with workwear labels such as RRL, Monitaly, and Iron Heart. I cherish the two rings I bought from the company back in 2019, and I have yet to find another jewelry line that stretches across so many aesthetic spaces.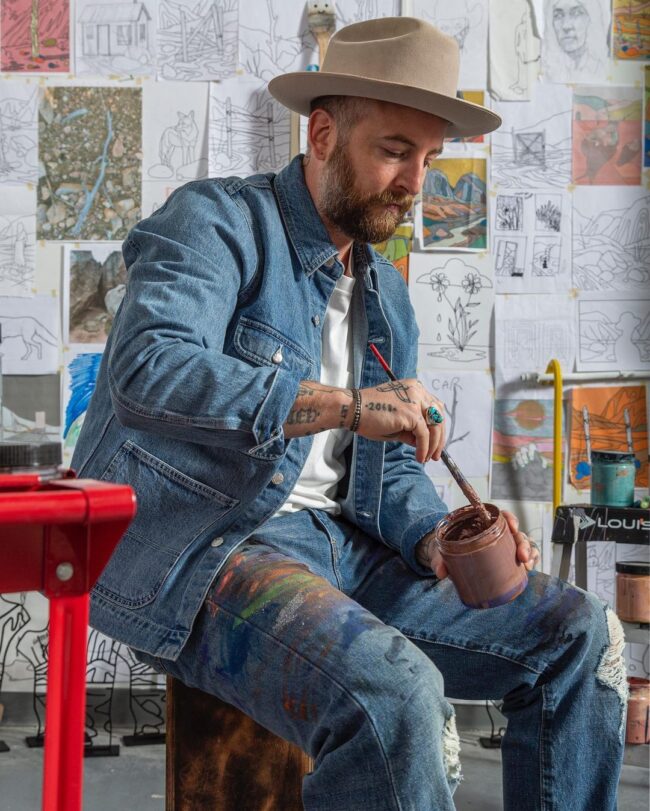 Stag Provisions: 20% Off; No Code Needed
In Austin, Texas, Stag Provisions is the kind of throwback store that will remind you of the heritage menswear era. The shop carries upgraded basics, hard-to-find Japanese labels, and stylish vintage finds. The styles here are hip but rugged, and they often draw from the hard-wearing styles associated with the West Coast (e.g., trucker jackets, jeans, and flannels). There's a subtle Westernwear flavor here, but the clothes also slot in easily with everything from a basic J. Crew wardrobe to niche styles from Kapital (which the store carries).
If you can afford them, RRL's hand-knitted shawl collar cardigans are nothing short of incredible. Made from a blend of sixteen different types of cotton, linen, and wool fibers, they have a dry hand, rich color, and visible texture. I've never come across a more unique fabric. RRL does these hand-knitted cardigans every season—always in a slightly different design but inspired by Southwestern motifs. They go excellently with raw denim jeans, Western shirts, plaid flannels, and even plain white tees. You can see Peter Zottolo wearing one on Instagram.
Stag Provisions has some other RRL items that are also great, but more affordable. The ever-useful chambray workshirt can be worn with any causal outfit that relies on workwear pieces such as jeans or rugged chinos. I like how this indigo sweatshirt will fade with wash and wear over time. Alex Mill is great for affordable items such as this barn coat and chore coat (the second of which is pictured above). The store's range of Howlin Shetland knits comes in cheery, brighter colors. Finally, I will never stop singing about Blundstone boots. They're easy to slip on and off, perform well in wet weather, and have a charming, down-to-earth quality that adds something to basic overcoat and chore coat outfits. Their squishy soles make them supremely comfortable on long walks. Get them in all-black—that's the most useful color.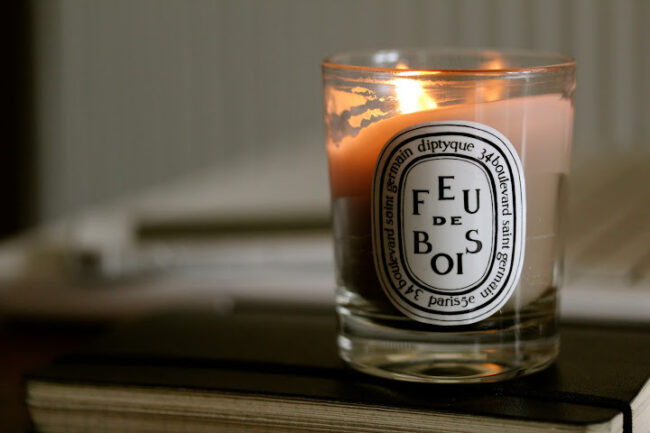 SSENSE: 50% Off; No Code Needed
I'm sorry to report that Diptyque candles are worth the money. The scents are more interesting than the mixtures formulated by big-name brands such as Yankee Candle or at-home candlemakers selling their creations on Etsy. At the same time, they're not so unusual as to be off-putting. Like many other people, I keep trying to find cheaper alternatives, but everything else just comes up short. 
Far and away, the best scent is Feu Du Bois, which is THE scent of fall/winter. It smells like a crackling campfire without being overly camphorous. There are notes of birch, cedar, and juniper, and then just a touch of smoke in the background. Other favorites include Figuier (fig tree, green leaves, milky sap on wood bark), Cyprès (dry pine needles, warm honey, salty ocean breeze blowing off a cliff), Vanille (creamy vanilla, nutmeg, clove, and a touch of smoke), and Narguilé (honey, tobacco, and spices; the smell of a hookah lounge). Diptyque is generous with its fragrance oils. Their scents fill a room, but they're not overpowering, and if you set them on your bedside table, you can catch subtle whiffs of the scent without even having to light the candle.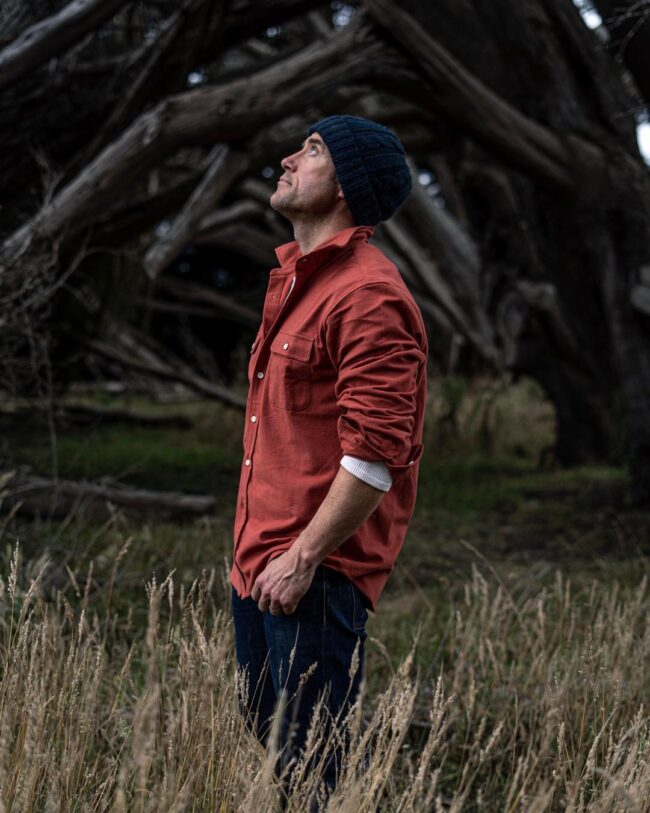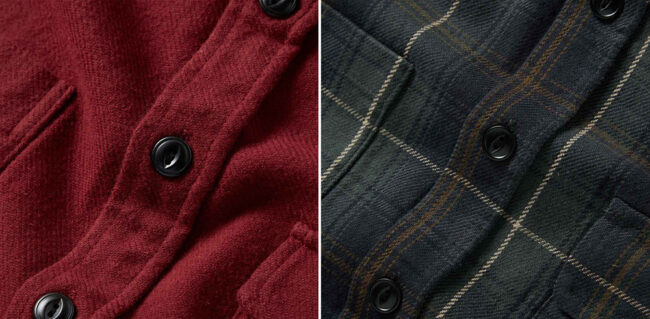 Taylor Stitch: 30% Off; Plus $30 In Credit If You Spend Over $100
Every time I meet up with my friend Peter for drinks or dinner, he's either in a suit or workwear, the latter of which is often from Taylor Stitch. Peter works an unusual combination of jobs. By day, he's a union electrician in San Francisco. By night, he's the US Director for Plaza Uomo, a menswear publication focused on tailoring. For him, Taylor Stitch is his work uniform—literal workwear—and he swears by the brand's durability after having worn their clothes for almost ten years. On Instagram, you can see him in Taylor Stitch's ripstop shirts, brushed cotton flannels, chamois button-ups, leather jackets, thermal pullovers, and double-knee work pants.
I'm often impressed by Peter's Taylor Stitch shirts. They're stout and well constructed, often made from heavier fabrics and designed with pleasing plaids. One of the company's designers worked at Jack/Knife, an in-the-know San Franciscan workwear brand where Evan Kinori got his start. These shirts can be worn on their own with raw denim jeans or teamed with off-beat Japanese workwear labels such as Engineered Garments. They're the sort of basics that should be in most men's closets. I like the Yosemite (a 9oz cotton chamois), Crater (a 9oz brushed cotton twill), Moto (a lighter weight 7oz plaid), and the washed denim Westerns. They're a great deal at just under $90 on sale.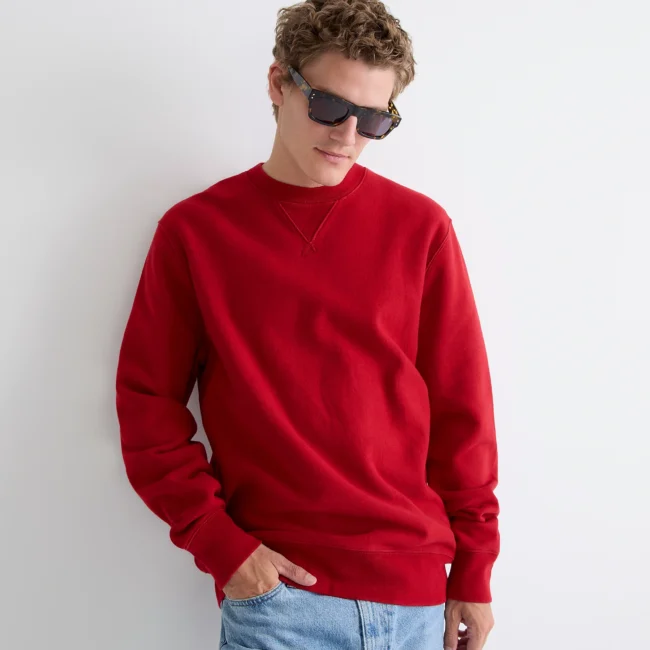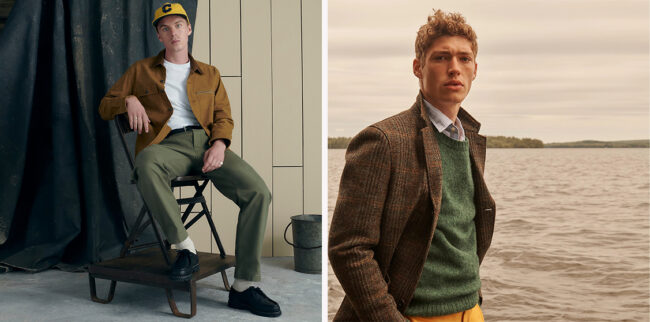 J. Crew: 55% Off (Almost) Sitewide; Code FRIDAY
I get two types of hate mail: those from people who are furious that I would mention $1,095 Visvim hoodies and those furious that I keep promoting basic brands such as J. Crew. I firmly believe you can love both. J. Crew plays an important part in the menswear market by giving guys a more accessible entry point into building a better wardrobe. I still check out their Wallace & Barnes line every season. The subline is made from better materials than J. Crew's main collection, and because it's inspired by vintage clothes, the designs are often more daring.
This season's Wallace & Barnes collection includes painter pants made from an unexpected corduroy, military-style cargo pants with pockets attached to the waistband, and ranch jackets built from Japanese selvedge denim. You typically see these sorts of things from niche labels, but J. Crew's scale, control over production, and expertise in drafting patterns allow them to deliver a more consistent product at an affordable price point. I also like their chambray work shirts and brushed Shetland sweaters. As an example of the many deals here, check out these stout 14oz sweatshirts. With the promotion, select colors come down to just $35.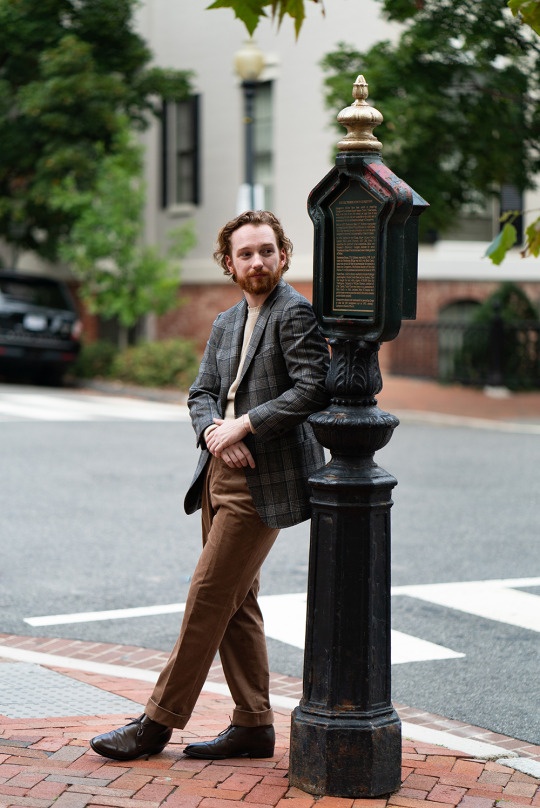 Drop93: Up To 30% Off; Codes BLACK20 and BLACK30
The Armoury's Model 3 is my favorite ready-to-wear model for tailoring. It's made by Ring Jacket in Japan according to an exclusive pattern The Armoury designed for its store (largely inspired by Neapolitan tailoring and founders Mark Cho and Alan See's experiences working with Florentine tailor Antonio Liverano). The shoulder line is slightly extended; the chest is a bit full. At the same time, since it's made with just a single layer of canvas and no shoulder padding, it wears incredibly soft. The cut gives athletic men a slim silhouette, and less-athletically built men the illusion of that coveted V-shaped figure.
I think the Model 3 is an outstanding value at full price, considering the fabrics used and where these clothes are produced. But if you find the price a bit too difficult, Drop93—The Armoury's sister site for second-hand and off-season clothing—is also worth a look. You can find older seasons' Model 3s discounted as low as $753 on there. With this weekend's promotion, the price can be brought down to about $500 for a sport coat. 
A few words of caution. I believe The Armoury has slightly tweaked its models over the years, so one season's Model 3 may not be exactly the same as the others. Additionally, if you've never tried on the Model 3, I'd be careful about buying something on final sale. Tailoring is unlike casualwear in that slight differences—sometimes as minor as a centimeter—can make a big difference in terms of fit and silhouette. Depending on the fit, you may be unable to adjust these differences through alterations. I encourage you to buy something from The Armoury's mainline store before going the discount route.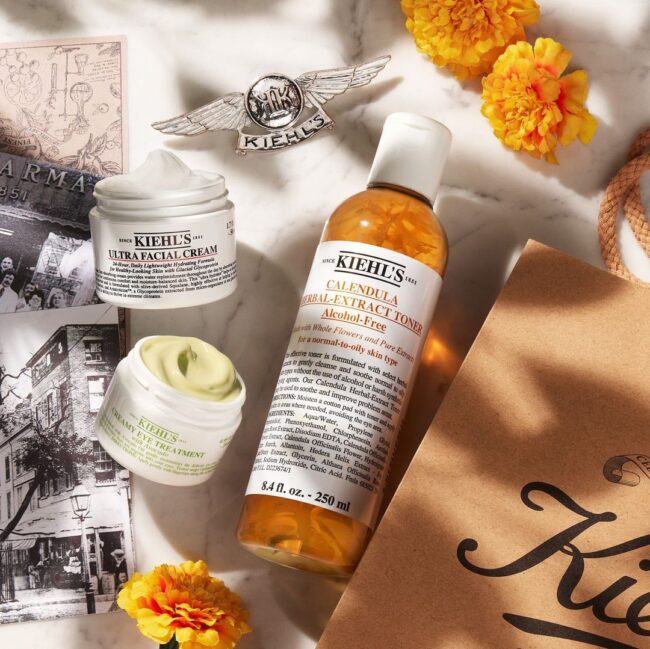 Kiehl's: 25% Off Sitewide; 50% Off Bestsellers
Every year around this time, I stock up on Kiehl's products. They're a bit expensive at full retail, but you can count on them holding sitewide sales twice a year. I love their exfoliating body scrub soaps — ridiculously named "Ultimate Man Body Scrub Soap," like a WWF wrestler shaking the ropes. They're a bit more expensive than your basic bar of Dove, but they last forever and come with bits of bran and oatmeal to help you achieve a buffed (read: scrubbed) body. I also like their line of specialized hair care products, which are formulated for different hair types. Since I have dry, coarse hair, I use their "nourishing olive fruit oil" shampoos and conditioners. I'm not sure what they put into them, but they make my hair softer and easier to style in the morning. 
If you find yourself getting chapped lips and dry skin in the wintertime, try Kiehl's Facial Fuel moisturizer, anti-shine moisturizer, or Ultra Facial Cream. The third is one of Kiehl's best-selling products—and their #1 moisturizing cream—but it lays on a bit thick. I find that it's the most protective. However, if you have oily skin, like me, you may prefer the Facial Fuel and anti-shine alternatives, which are a little thinner. Ultra Facial Cream is nongreasy, but the other two leave a true matte finish. Use those for your face, and then keep a tube of Lucas' Papaw Ointment for chapped lips. Papaw is admittedly just glorified Vaseline, but the stuff has a cult following for a good reason — it's an instant relief on cracked lips.