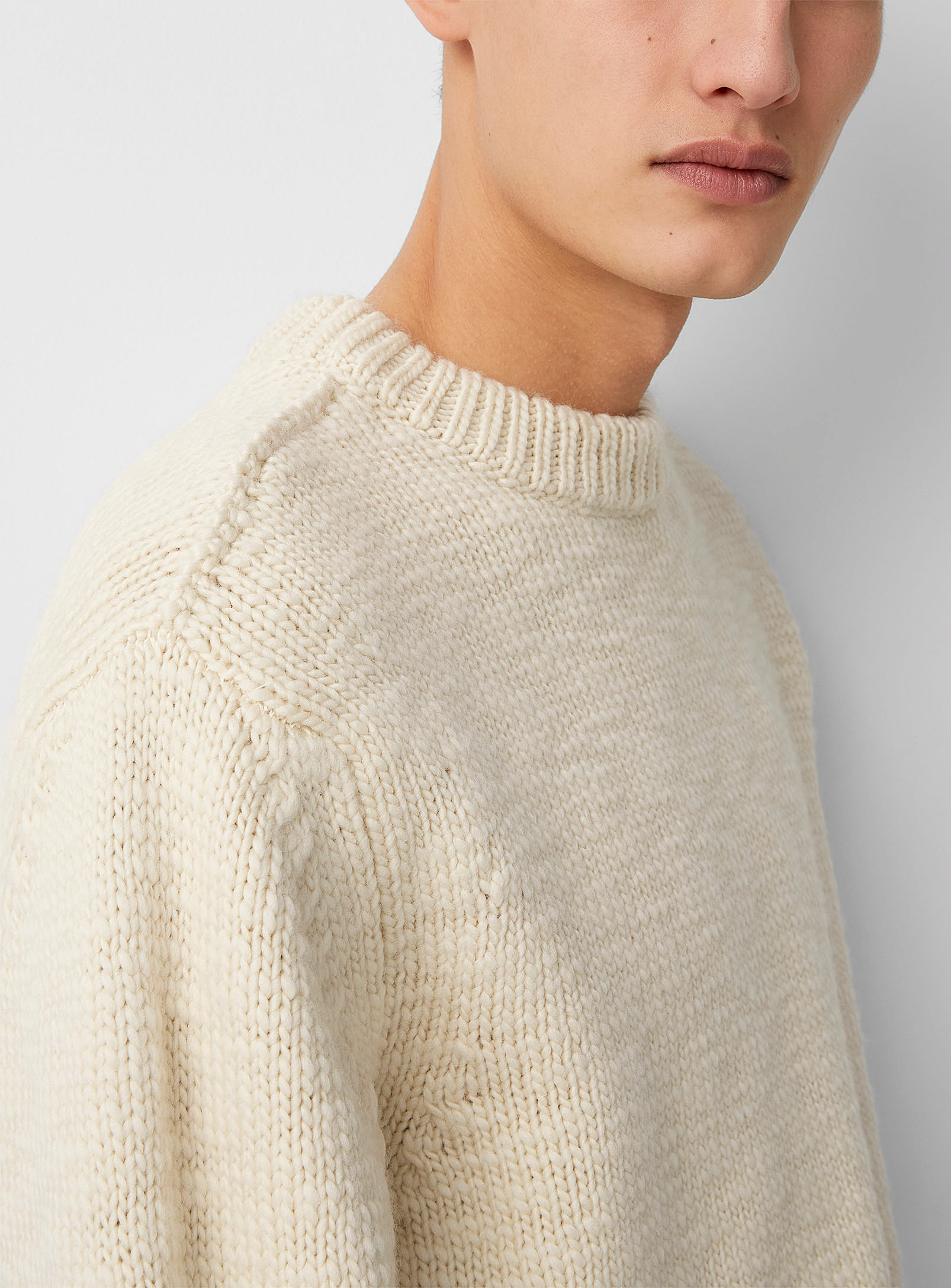 I envy people who aren't interested in clothes. Just the sight of a chunky cream sweater or camp collar shirt is enough to send me into a daydreaming tailspin, where I waste hours of my day poring over online images and reading about the product's construction. Then I imagine the new and exciting life I would lead if I only had that outfit, temporarily forgetting that I'm actually sitting on my couch with my laptop, cat, and Pendleton blanket on my lap, having not moved for hours and with no intention of doing so. I recently found myself doing this, as many of the best online stores are having their end-of-season promotions, each product page ripe with the hope of possibility—the opportunity to dress up for a friendly lunch, a celebratory dinner, or a walk to the market to buy flowers for one's self. So here is a roundup of some of the sales I've been admiring online, peppered with ideas of when and where you can wear such items. 
SSENSE: UP TO 60% OFF; NO CODE
Maybe it's because I recently watched the Lemaire SS24 show, but I've been once again daydreaming about the artsy, cultivated life I assume I would live if I just owned a few more pieces from this French designer. Lemaire's clothes fit loose, giving you comfort and room to hide an aging dad bod, but they're rendered in fabrics and details that allow you to pretend you're a sophisticated Belgian artist excited about the coming relaunch of the beloved book-lit mag Bookforum. I really like the company's summer pants, which come with self-belts, twisted side seams, and topstitching in unusual places. They move and swish when you walk and lend an attractive silhouette to plain summer outfits. I've been wearing the company's taupe twisted pants with a cream-colored, silk camp collar shirt I bought from The Post Romantic last year, modeled after this Umit Benan design (the shirt isn't on Post Romantic's site, but is available if you just email them).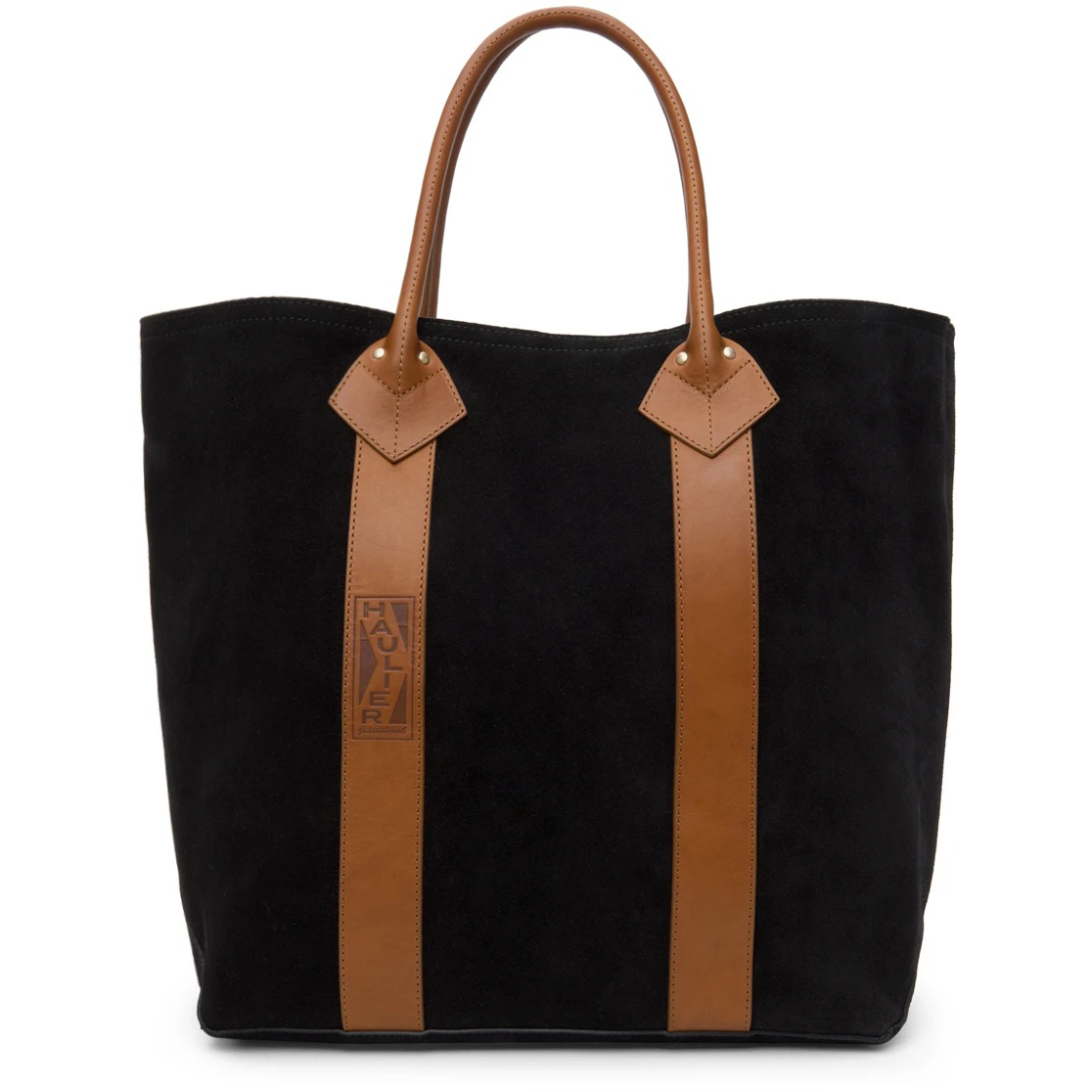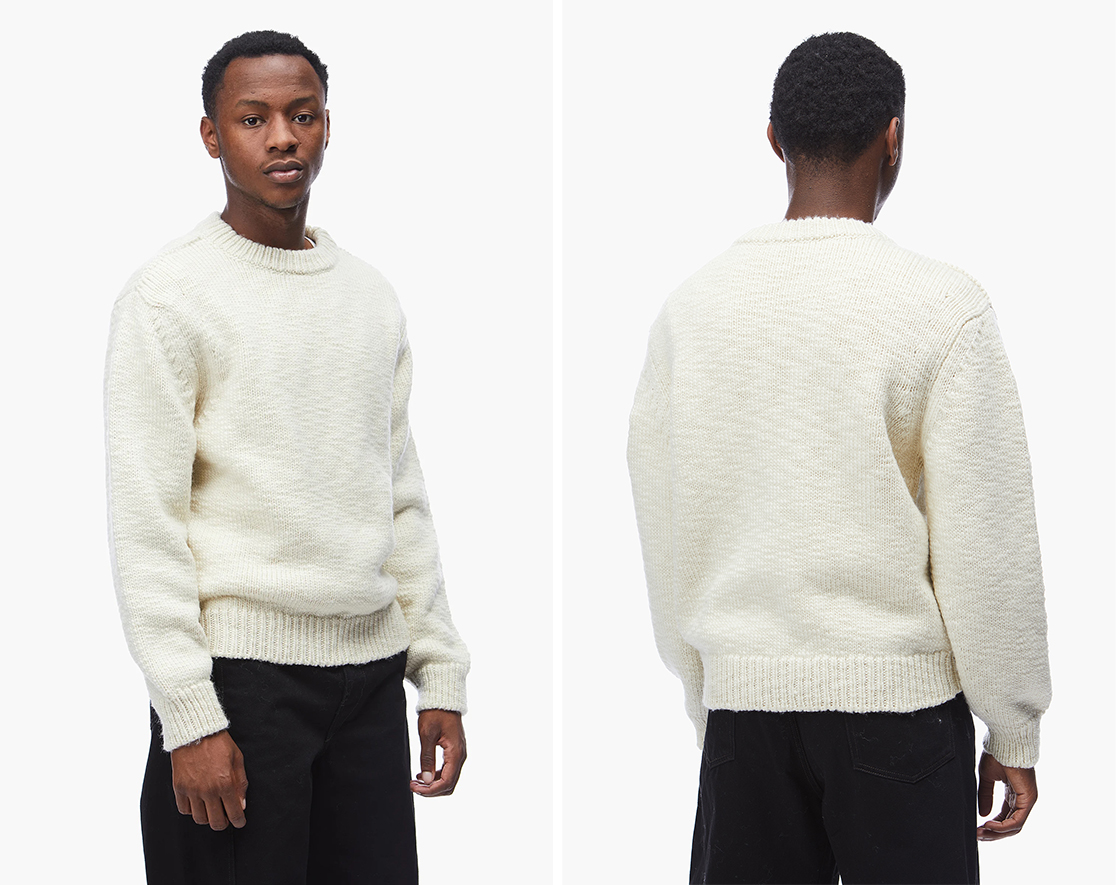 I've been enjoying those trousers so much that I recently picked up a pair of Lemaire's judo pants (just in time for the coming fight between Zuckerberg and Musk). The trousers have a sash at the waist and look great with slip-on shoes and a silky shirt, as seen on Deon Hinton. I also bought one of Lemaire's chunky cream sweaters. Made from slub wool yarns, these come with a roomy, relaxed fit through the body and shoulders. The style is simple enough to be paired with grey flannel trousers and a tweedy Balmacaan coat when headed to your local bookstore. At the same time, the slightly more interesting silhouette and texture allow it to be something you can pair with more contemporary offerings (e.g., trousers from Stóffa). SSENSE's photos of the sweater aren't very compelling, so you'll want to head over to Cultizm and Rendez Vous for better images (this Instagram user also has some nice fit pics of him in the knit). 
SSENSE has some other great things on sale. I was admiring this black suede Haulier tote, imagining how good it would look with a casual cotton suit or tweed sport coat. For no reason whatsoever, I can imagine myself being a little more productive while working at cafes after pulling my laptop out of this suede tote (just think how nice! A cup of coffee and a little French pastry, typing away and getting work done with the black suede tote by your side). SSENSE has some other handsome Haulier totes in brown suede and a more affordable charcoal canvas. 
Other great deals include And Wander and Master Piece backpacks, Auralee knits, Castañer espadrilles, Danner hiking boots (or the fashiony Roa counterparts), Levis Vintage Clothing and Lady White sweats (for lounging at home with a cat and reading this blog), Nigel Cabourn and Ten C parkas, and this black Margaret Howell Fair Isle (even if SSENSE styled it terribly). As ever, I also love everything from RRL. Their rugged, easy-to-wear clothes are the sorts of things I find myself mindlessly reaching for when I need to run errands. The plaid button-ups and chambray work shirts, officer chinos, and indigo yarn-dyed sweatshirts are the sorts of things you can easily pair with Rocky Mountain Featherbed's Christy down jackets and Blundstone boots in the fall/winter months when you want to look like a 1970s Colorado ski instructor.
Finally, I've been obsessed with real estate Instagram accounts lately, imagining myself being able to live in a snug Laurel Canyon dwelling or Harry Gesner's 1974 home on Malibu's beaches. The Copenhagen-based menswear brand Sunflower makes the perfect kind of clothes for that environment. Imagine being in one of A. Quincy Jones' homes while wearing a corn yellow camp collar shirt, a contemporary quarter zip in black or khaki, some crinkled nylon taffeta shorts, or a semi-sheer lace shirt that upset one Ivy Style reader enough to angrily email me, "Stop posting about these." (I will never stop posting about these.) Wax London also has a nice lace shirt this season.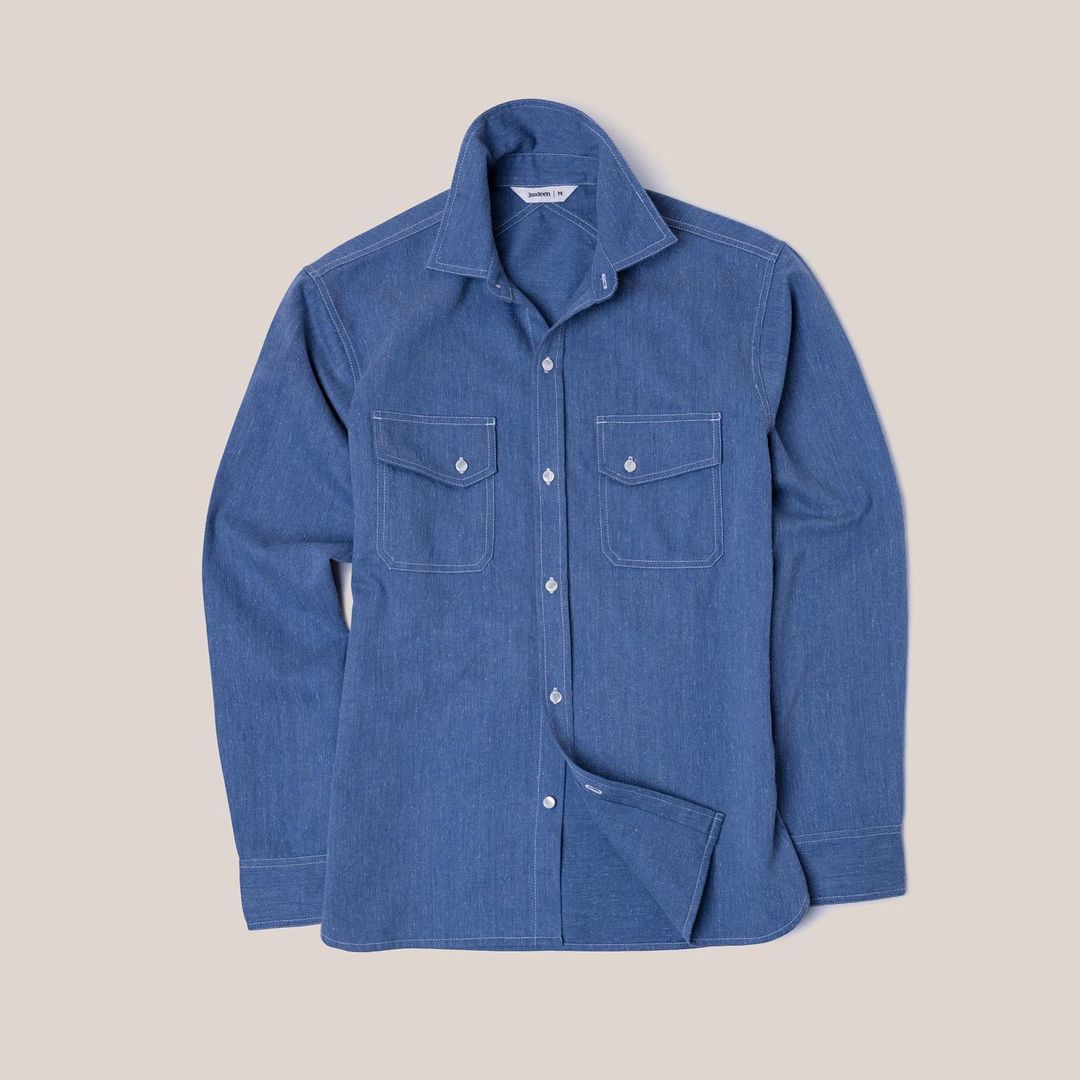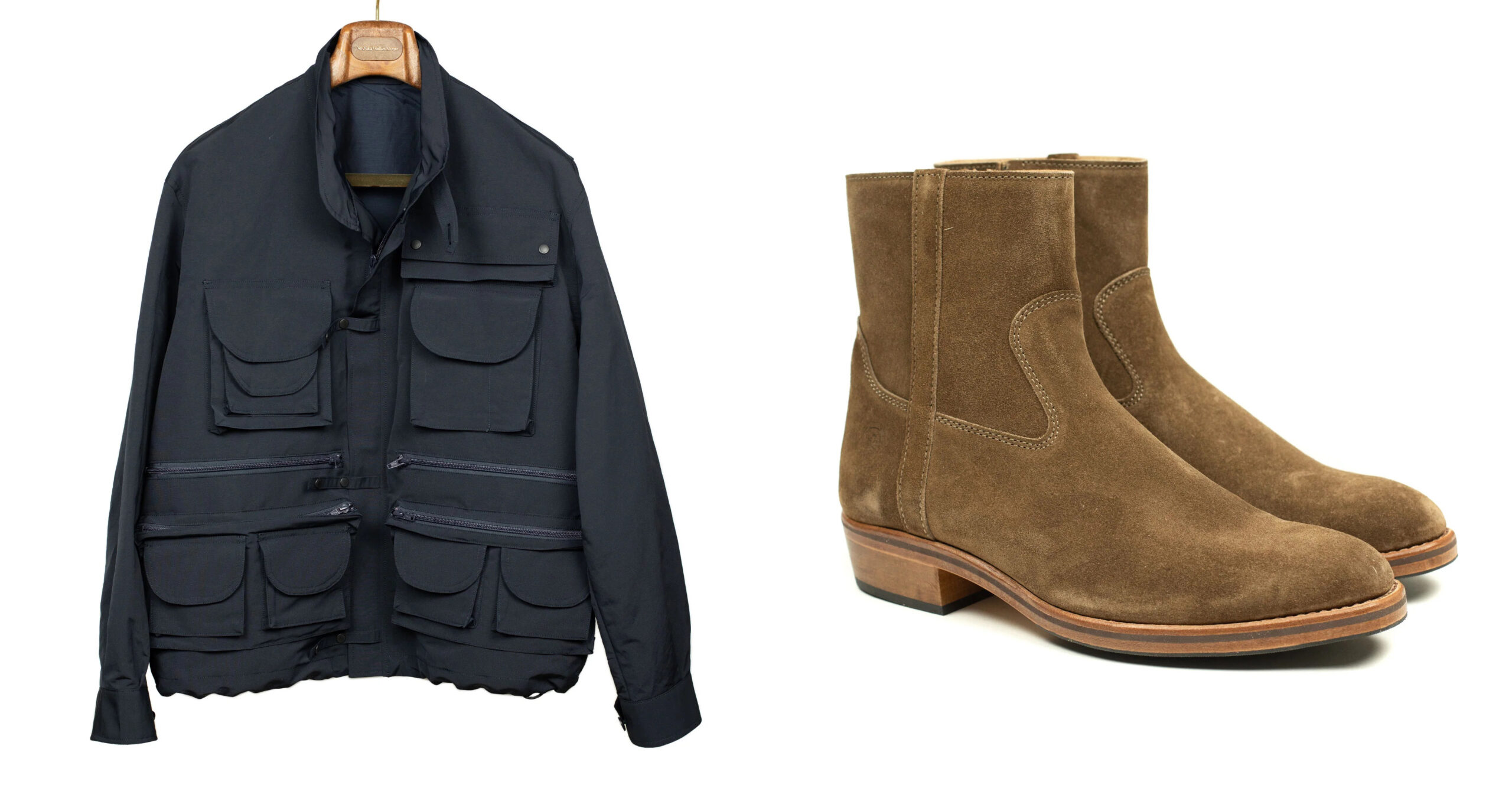 NO MAN WALKS ALONE: EARLY SUMMER SALE
I've been doing a podcast with Blamo!, and a couple of months ago, Jeremy, Rob, and I discussed what we're excited to wear this season. Jeremy mentioned this 3sixteen Crosscut Western shirt made from hand-loomed khadi denim, and I haven't been able to get it out of my head since. The term khadi covers a wide range of hand-spun, hand-loomed fabrics that Mahatma Gandhi promoted as a way for South Asians to gain independence from British imports and, ultimately, imperial rule. Given their hand-made quality, they commonly have uneven textures and naturally dyed yarns that fade beautifully. I've been thinking about how good this cerulean blue Western shirt would look while rummaging through flea markets and estate sales. Think of the shirt layered open over a white T-shirt, paired with 3sixteen slim-straight jeans and a beat-up LL Bean boat tote in hand for treasured scores. Jeremy tells me that he wears it both as a shirt and shirt jacket, as the fabric has more weight than your typical chambray. 
No Man Walks Alone has some other great things on sale. I love this Kaptain Sunshine jacket inspired by something Andy Warhol wore while on a trip to China (this again feels like the perfect thing to wear while rummaging through thrift stores and flea markets). There are also some suede espadrilles to wear with your linen suits, a mauve 3sixteen Crosscut shirt to pair with raw denim jeans and La Botte Gardiane cowboy boots, Beams chambray to team with rugged workwear chinos, and a navy Inis Meain linen sweater for chilly summer nights. This roomy Ikiji paper-and-linen blouson seems like the sort of thing you could wear during a day trip to Kinokuniya, where you can browse specialty books on woodworking, knitting, and of course, Japanese menswear periodicals. Pair it with J. Crew's relaxed fit chinos—something else Jeremy recommended.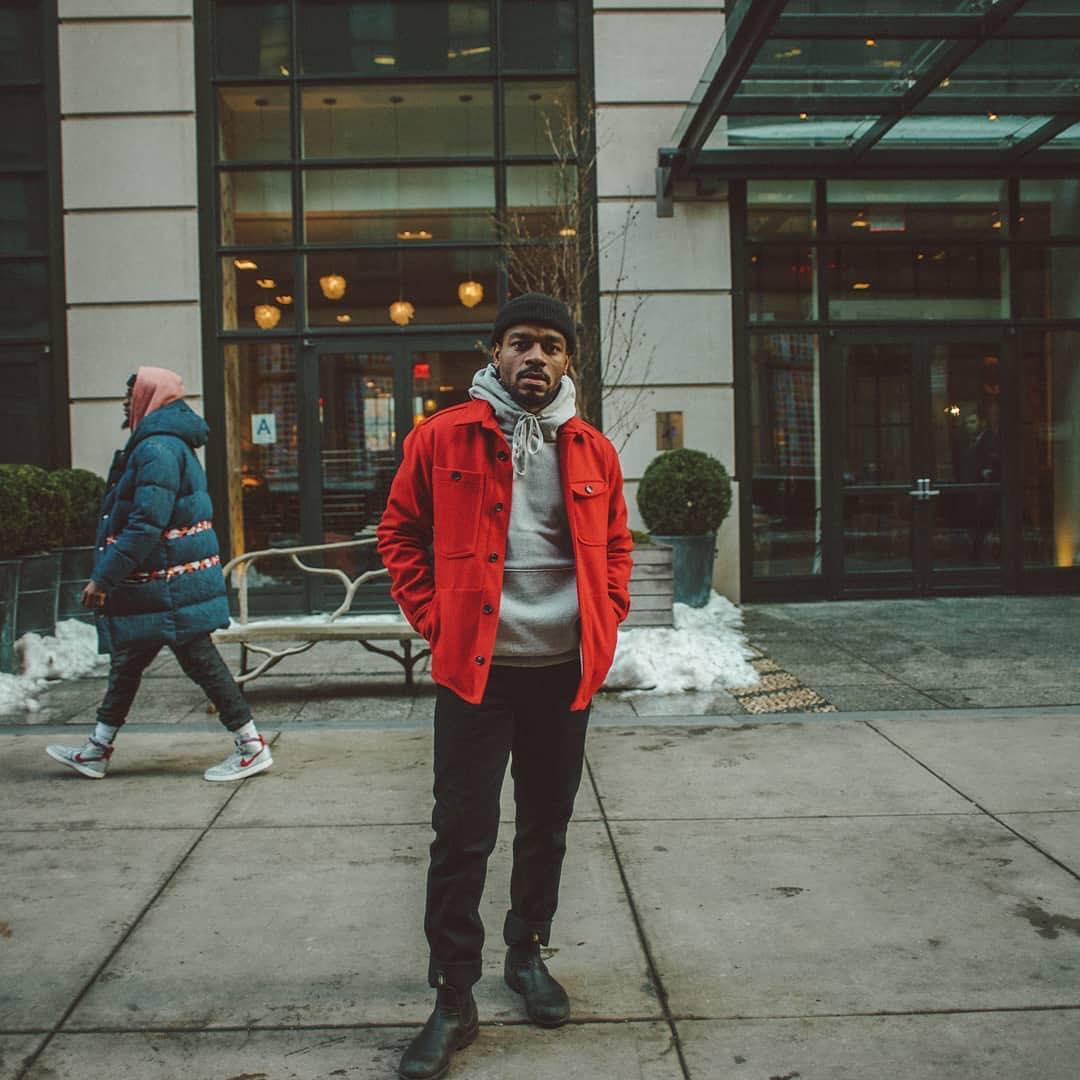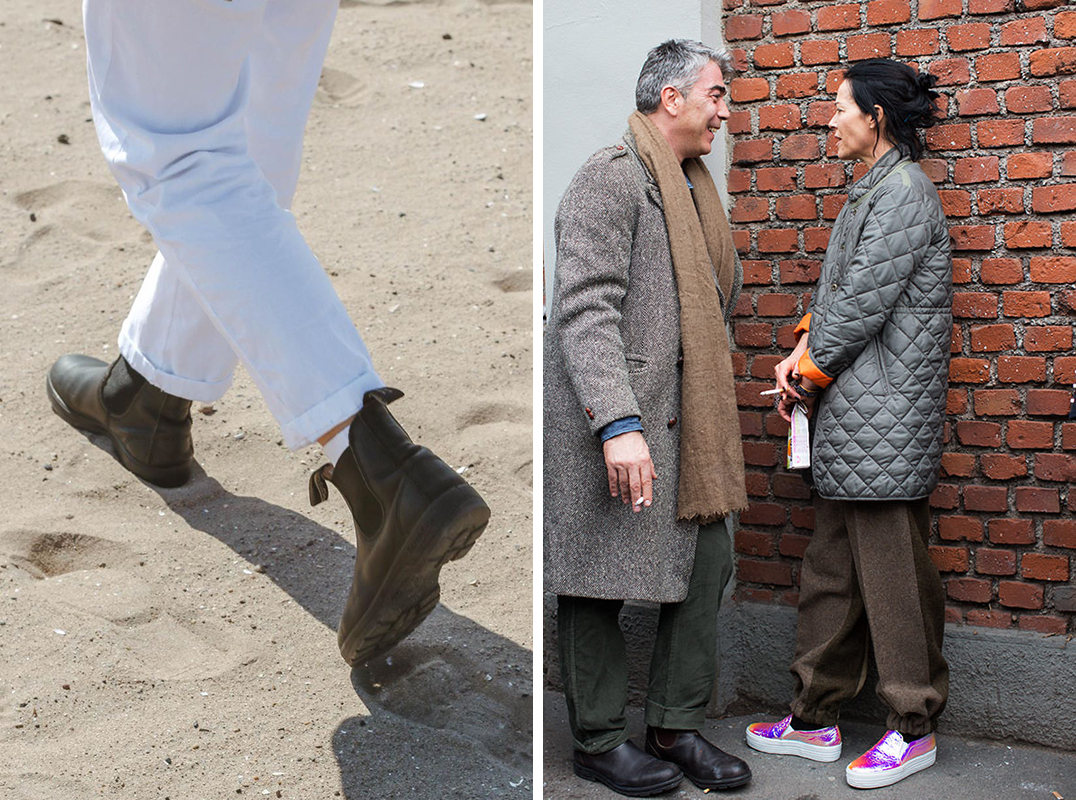 STAG PROVISIONS: 25% OFF SITEWIDE; DISCOUNT AT CHECKOUT
There's no daydreaming involved in these Blundstone boots—they've become such a part of my daily life, they may as well be welded to my feet. Blundstone boots work slim-straight jeans, OG-107 fatigues, and cream double-knee carpenter pants. They have a heavily cushioned sole for an easy ride, a reasonably water-resistant construction, and a side-gusseted Chelsea boot design that makes them easy to slip on and off. I bought these a few years ago because I thought they'd be the perfect boot to wear with chore coats when going to my local farmer's market, but they've become such a part of my daily routine, I wear them while running errands, grabbing lunch, and meeting friends. If you like workwear and don't always find yourself wanting to lace up a pair of service boots, these are the perfect option. They're stylistically approachable and naturally complement things such as trucker jackets, Shaker knits, and chambray work shirts. Stag Provisions has the best version—the all-black 510s—on sale right now for about $157. 
While you're there, check out Stag Provisions' camp collar shirts from brands such as Portuguese Flannel, Kardo, OAS, Corridor, and Gitman Vintage. Any one of those would be the perfect accompaniment to these patchwork Hargo shorts and a spritz of D.S. & Durga perfume (Debaser has a fig note that works particularly well in the summertime). That would be the perfect outfit for an afternoon spent at home listening to Yusef Lateef's Eastern Sounds and eating Trini mango chow, Vietnamese spring rolls, or cucumber dill salad. I also dig these Chamula huaraches (some of my favorite summer shoes), American Trench socks (get the wool-silk boot socks for fall), Imogene + Willie tees and shirt jackets, Nordic Kapital sweaters, and Knickerbocker mesh polos.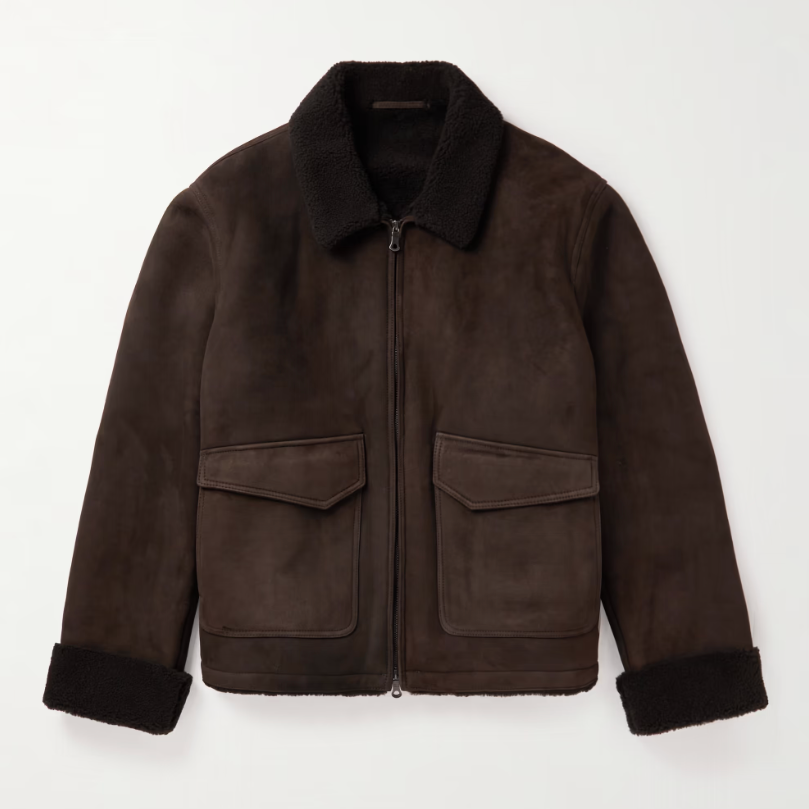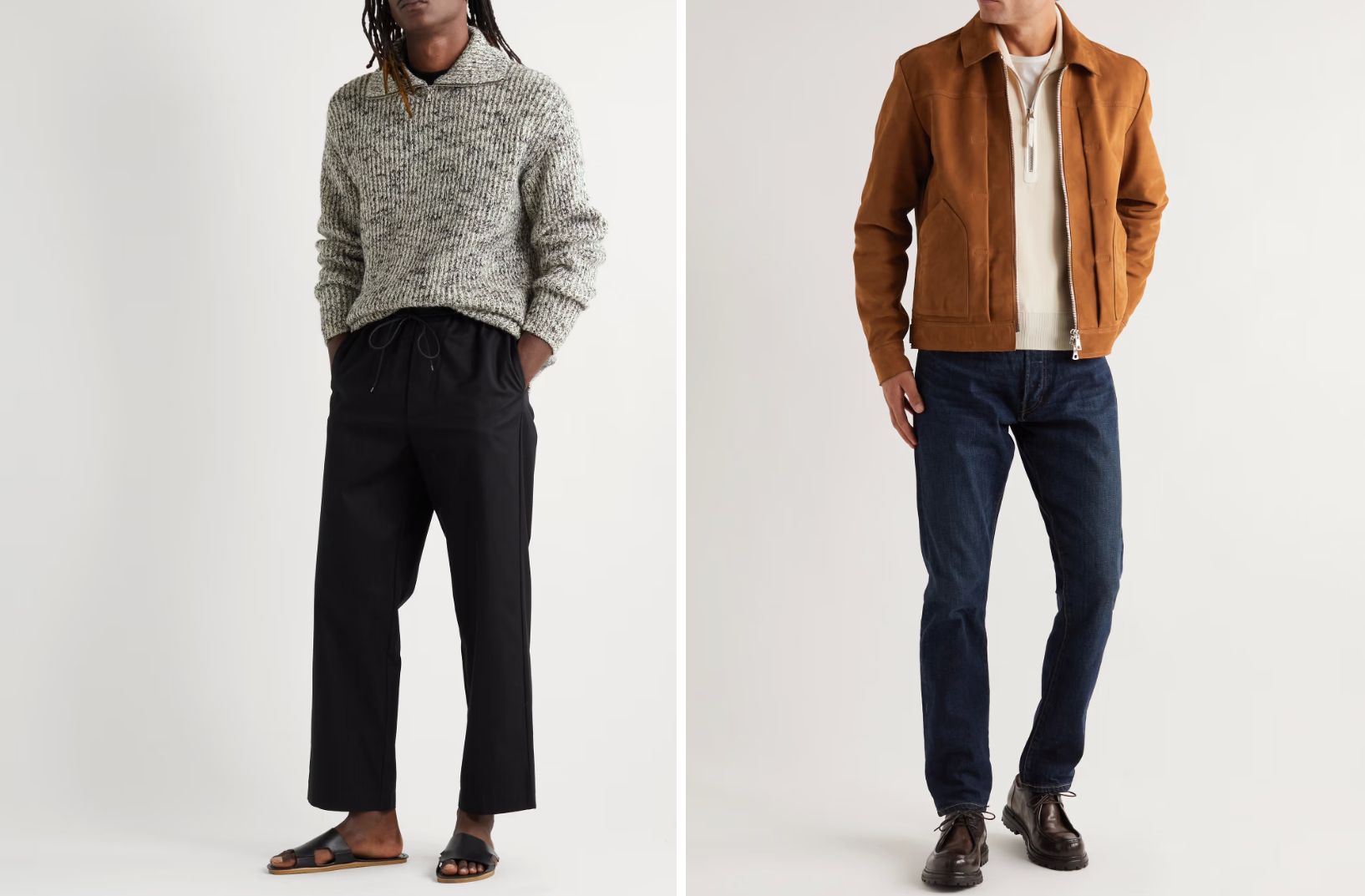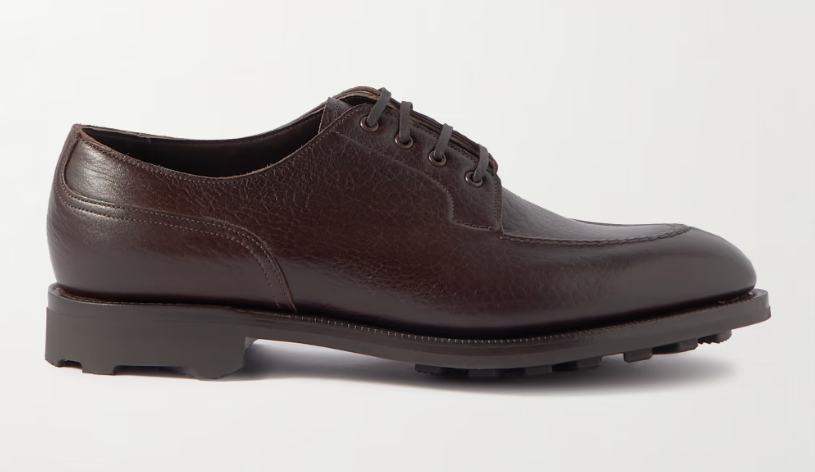 MR. PORTER: UP TO 60% OFF; NO CODE
There are so many great deals right now. This black Beams cardigan would look great with black jeans and side-zip boots while shopping for vintage records. I can see this brown nubuck jacket being teamed with a ribbed polo or textured knit, then raw denim jeans and work boots, when going shopping in the city, seeing a museum, or having lunch with friends. Every morning would feel nobler when you're in this De Bonne Facture's black shawl collar cardigan or Kingsman's blue cotton dressing gown. I also love the idea of jotting down notes in this Moleskine notebook using a Caran d'Ache 849 pen while wearing this collared Auralee sweater with trousers from Stóffa, A Kind of Guise, or Lemaire. Lastly, Mr. Porter has some great knitwear from Inis Meain, William Lockie, and Howlin; shoes from Edward Green, John Lobb, and JM Weston; socks from Thunders Love; and outerwear from Drake's, Monitaly, and Valstar (this Purdey shearling looks incredible, although Mr. Porter also has more affordable options).
Given Mr. Porter's scope and size, the best way to tackle their sale section is to use the filters on the left-hand side of the site. I've created two links to narrow in on some of their better brands—part one and part two—broken up so that it's a little more manageable (otherwise, you'd be wading through thousands of products). Once you click through, you can use the size filters to further whittle down the selection.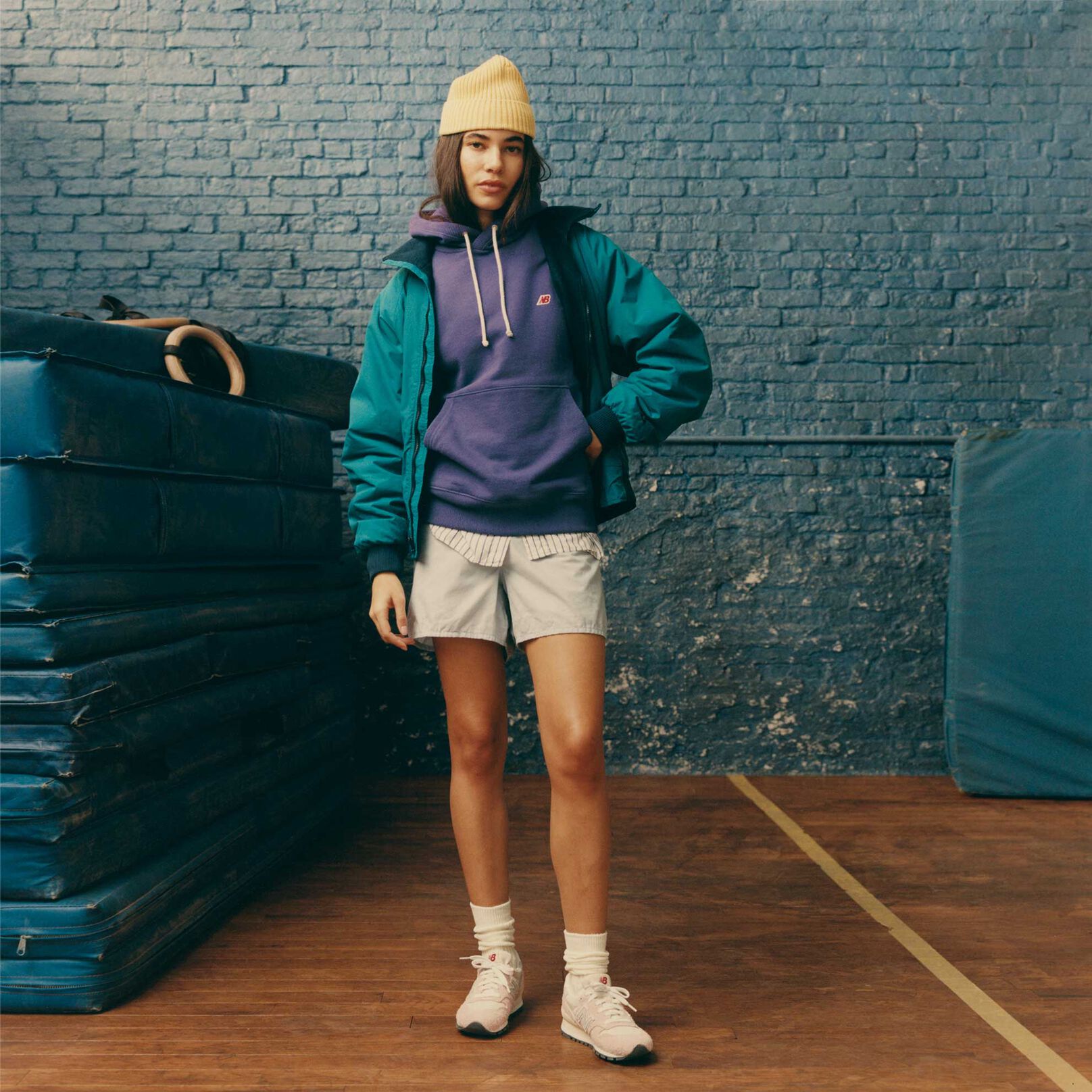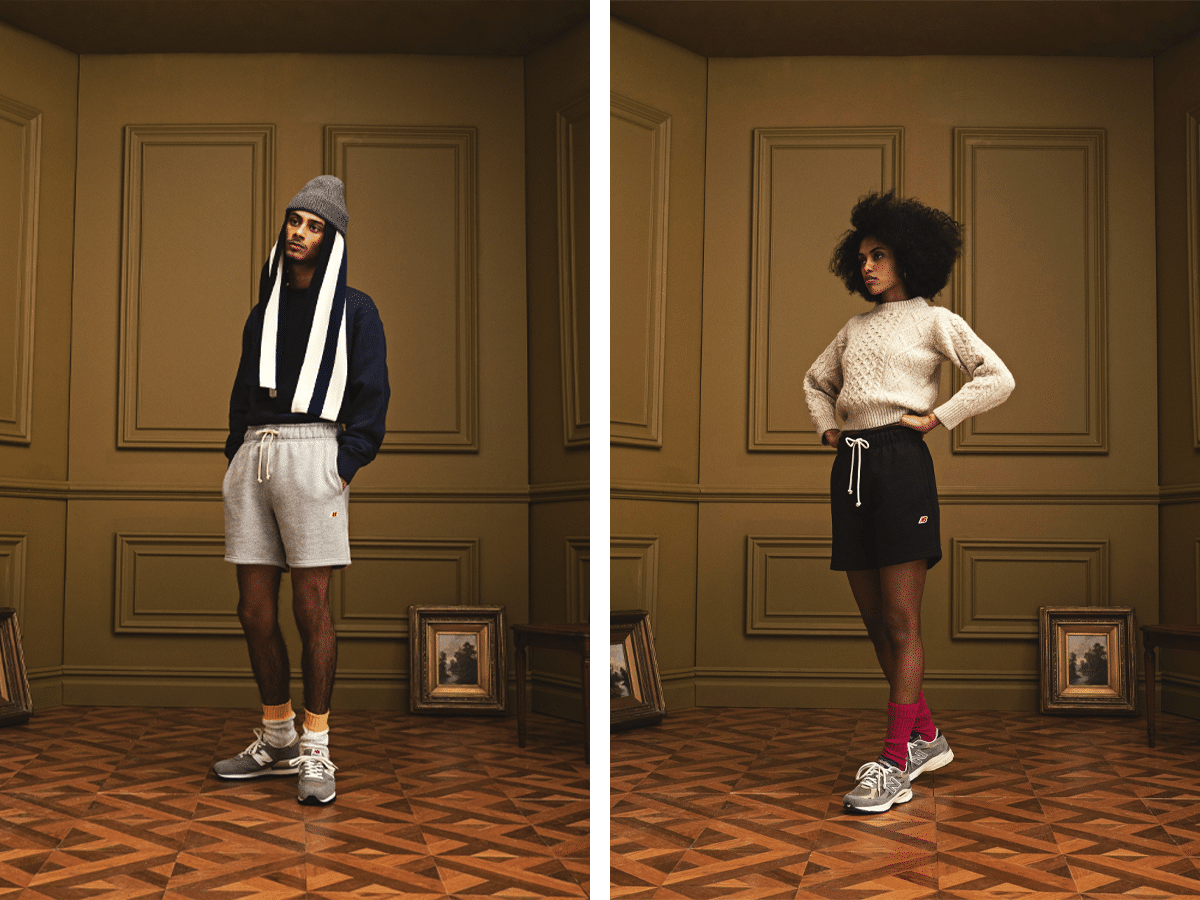 BLUE BUTTON SHOP: UP TO 40% OFF; NO CODE
No aspiration is more potent than the idea—hope—that a new garment will lead to healthier lifestyle habits. I was recently admiring New Balance's "Made in USA" collection, imagining how nice it would be to wear the track pants with a hoodie for a brisk morning jog this fall. The "core" styles, which include sneakers, sweats, and tees, were designed by Aime Leon Dore's Teddy Santis. They're made from upgraded materials—heavier 15.5oz French terry cotton, for instance—and feature 1980s-styled silhouettes (shorter, slightly boxier fits). The styling reminds me of the exercise scene in Mike Tyson's Punch-Out, which is exactly the fantasy that runs through my head when I've been contemplating whether to buy the sweats. 
Blue Button Shop has a wide selection of the "core collection" on sale. I like the grey hoodie and navy sweat shorts, but you will want to double-check the pricing against SSENSE's sale section. Some of the items are more heavily discounted there or come in a wider size selection. Blue Button Shop also has a range of New Balance sneakers on sale, including the popular 550, although those are more designed for lifestyle than exercise. For running, I prefer Nike's Pegasus 40.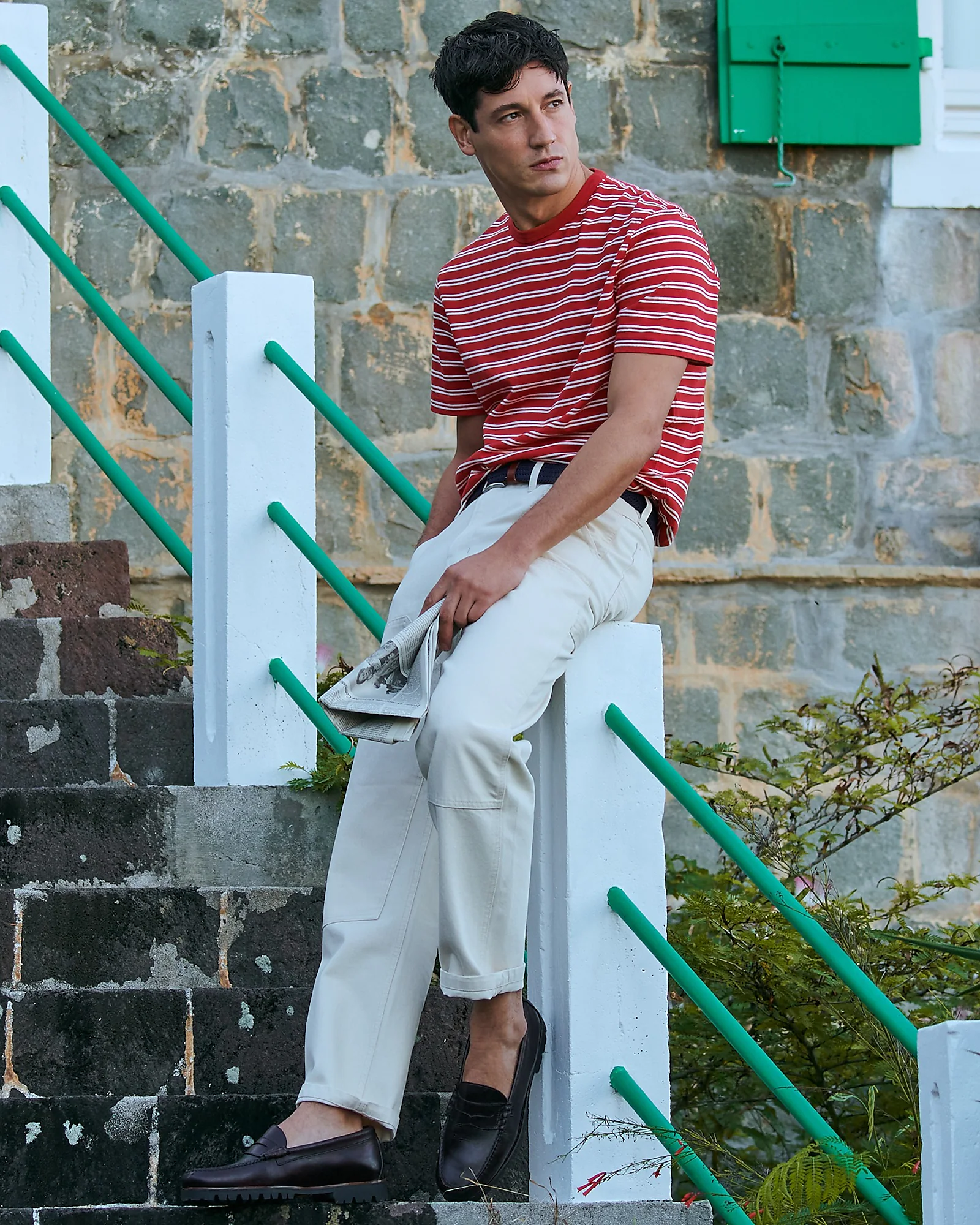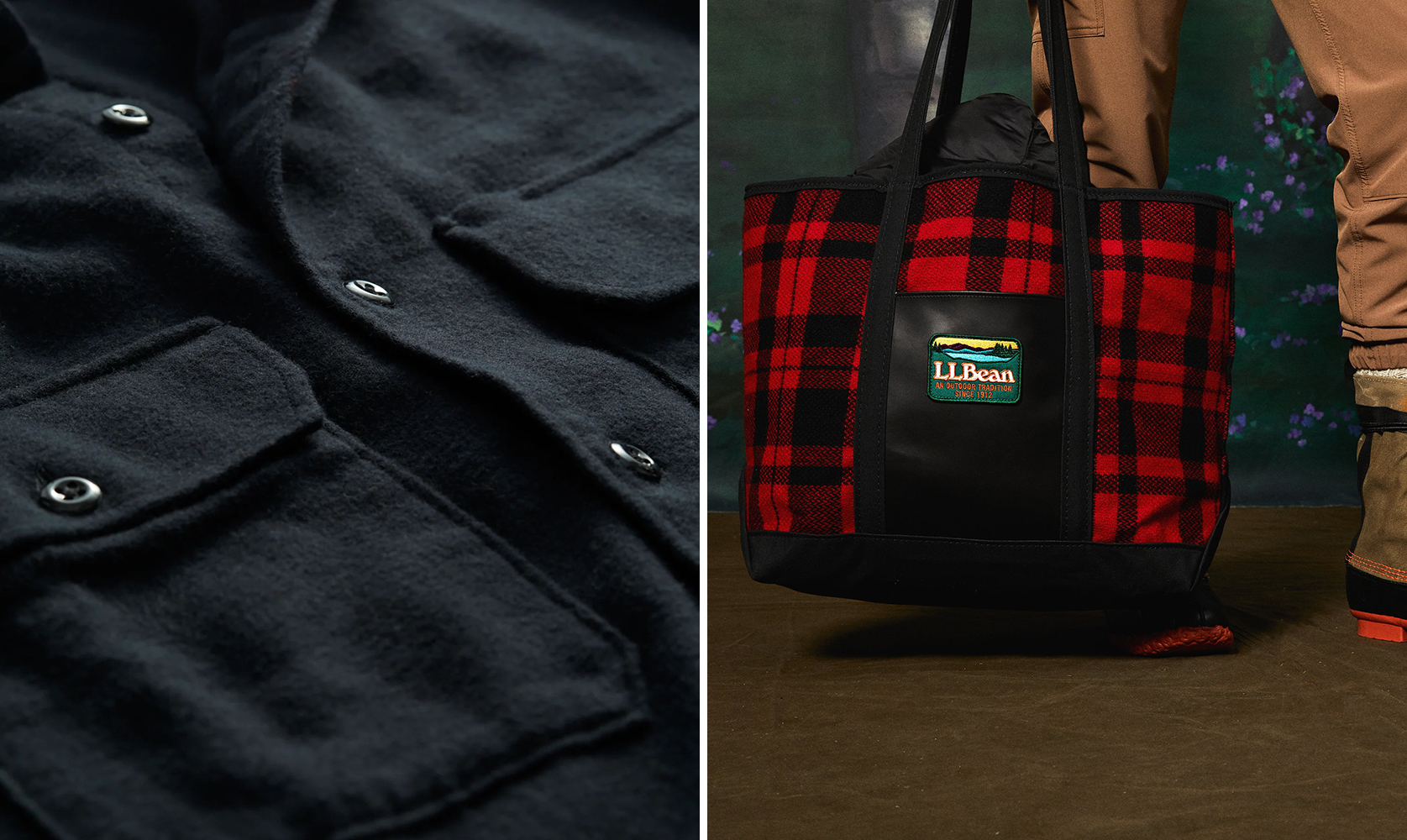 ODDS AND ENDS: TODD SNYDER, TAYLOR STITCH, AND J. CREW
Some odds and ends. 
Todd Snyder is offering an extra 20% off sale items with the checkout code SUMMER20. The company has been doing some really terrific stuff this season, such as these printed camp collar shirts, textured polos, mesh Cabana button-ups, relaxed-fit selvedge chinos, and a new line of looser tailoring made in more classic proportions. Unfortunately, the sale section is mostly filled with basic items, but this can be a good opportunity to re-up on things that you may find useful this coming fall/winter. I like the cotton twill Western shirts, brushed chamois button-ups, blue Batik shirts, shirt jackets in red and green checks, waffle knit thermals, blanket-lined chore coats, double knee carpenter jeans, red plaid LL Bean totes, and New Balance 550s. I'm also tempted to buy these black quilted pants–they inspire camping trips. 
Next, Taylor Stitch is offering 20% off select gear. Although their designs lean a little more basic, I've always thought they've offered great, underappreciated value. There are some handsome plaid flannel shirts for under $100, 6″ shorts for under $75, and thick henleys for under $50. 
Finally, J. Crew has the best deals for budget-minded shoppers. They're offering an extra 60% off sale items with the checkout code FOURTH. That brings these suede hiking boots down to $80, duck canvas chore coats to $64, off-white double-knee carpenter pants to $54, selvedge chinos to $45, patchwork shorts to $38, and five-pocket cords in the color of a pheasant's belly for $28. I like the double-knee carpenter pants best and have been wearing a vintage pair of Stan Rays in the same design. They're a great way to experiment with white summer pants if white jeans feel too preppy. I recommend getting them in a slightly longer inseam and just hacking off the bottom with scissors—the hem looks best frayed. Pair them with a blue chambray shirt and trucker jacket, a grey sweatshirt and denim chore coat, or a chunky knit and tweedy topcoat come fall.