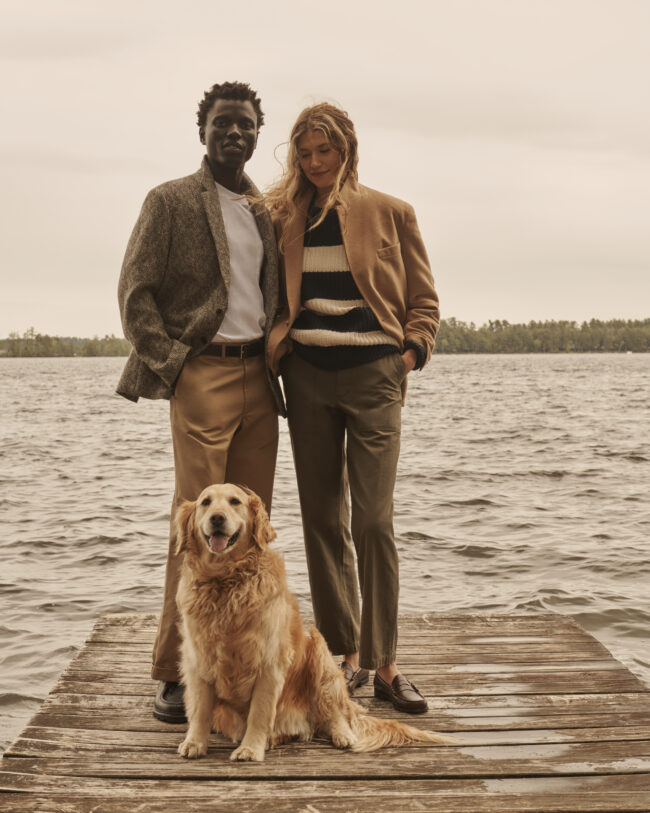 Twelve years ago, J. Crew menswear designer Frank Muytjens and his team debuted their FW10 collection at New York City's Milk Studios. There was a lot of anticipation in the run-up to this event. At the time, J. Crew had become one of the more visible faces of the heritage menswear movement and had just opened the doors to their menswear-only Liquor Store. On this day, they served journalists Dark 'n Stormy cocktails to loosen up the mood before bringing out a procession of models. The models, who stood atop distressed wooden shipping pallets, wore slimmed-up Donegal suits, raw denim jeans, puffer vests, chambray work shirts, and waxed cotton field coats. Scarves and thin neckties adorned every neck; many ankles were left bare. Some models wore so many clothes that the jacket buttoning points strained from the layers piled underneath.
If you weren't following menswear blogs at this time, you might have missed how significant this moment felt. When photos of the presentation hit blogs such as A Continous Lean and Secret Forts, people went nuts. Nearly everyone could see themselves buying something from J. Crew—if not mainline, then at least one of the In Good Company partners such as Alden and Barbour. Before menswear became splintered into a thousand different factions, everyone talked about this one thing. Whether you were new to menswear or a seasoned pro, whether you had thousands to spend on a wardrobe or only a few hundred dollars, everyone could find something that made them excited. I once called this "menswear's last big moment" because of how it felt so uniting. 
Much has changed since that day's presentation. J. Crew's gingham shirts have become a punchline, inspiring an Instagram account lampooning people who wear them. Prep has been declared dead thousand times over. In May 2020, J. Crew filed for Chapter 11 protection in federal bankruptcy court for the Eastern District of Virginia, making them the pandemic's first major retail causality. Additionally, menswear has been fragmented into countless bits. The middle of the market has thinned out, and everything nowadays is either high-fashion or fast fashion. Micro-communities allow people to play and stay within very niche aesthetics. To the degree that there are still trends, they are no longer about the earnest, flannel look that J. Crew once championed. We've seen Italian tailoring, Hedi's appointment at SLP, the rise of streetwear, normcore, dadcore, Demna's appointment at Balenciaga, the return of 1970s sleaze, and so forth. The market today is much more dispiriting for guys who are just getting into menswear. Everything is either too expensive or alien. If you shop at financially and conceptually accessible brands such as J. Crew, the most you'll get is a half-hearted shrug from fellow jawnz enthusiasts.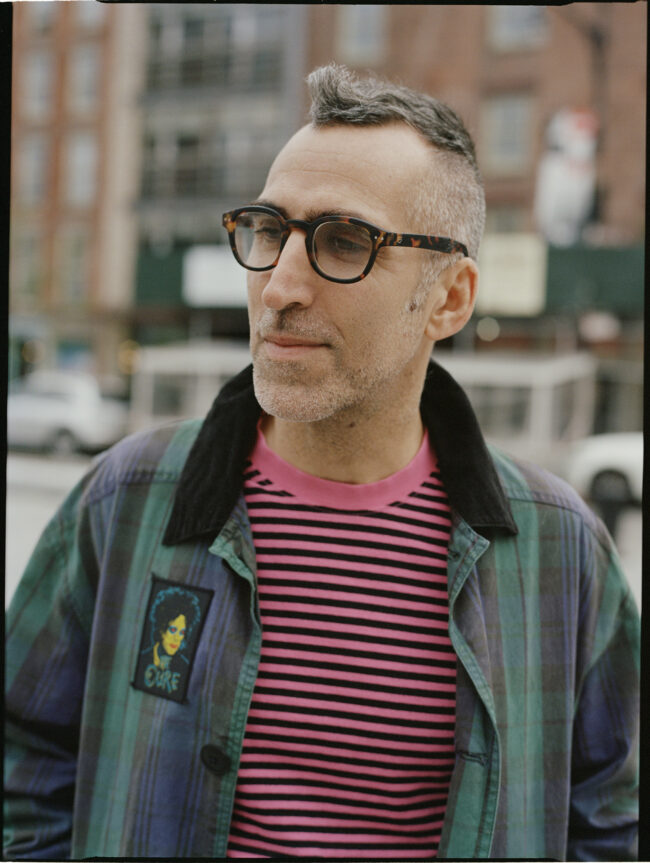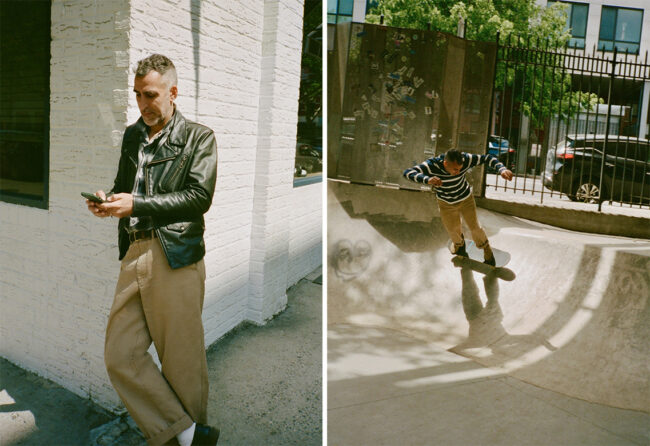 In May of last year, a battered J. Crew appointed streetwear pioneer Brendon Babenzien as its new menswear designer. Babenzien is the former Creative Director of Supreme, where he has worked on and off since the 1990s. In 2015, he and his wife, Estelle Bailey-Babenzien, also revived Noah (initially founded in 2002). Longtime streetwear nerds and fashion industry insiders revere Babenzien because they see his fingerprints on Supreme's trajectory towards global success. Younger consumers also like him because he riffs on traditional sportswear—rugby shirts, sweatshirts, weatherproof jackets—and pairs such pieces with Barbour jackets and loafers. 
There has been a lot of interest swirling around what Babenzien will do at J. Crew. When I tweeted out some teaser photos of the company's SS22 collection earlier this year—which, in hindsight, only featured one or two things made under Babenzien's direction—the tweet went viral. And this morning, photos of the new J. Crew FW22 collection dropped (this is the first full men's collection made with Babenzien at the helm).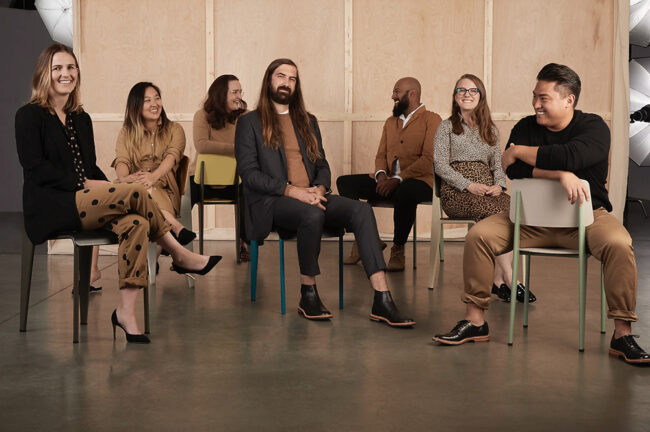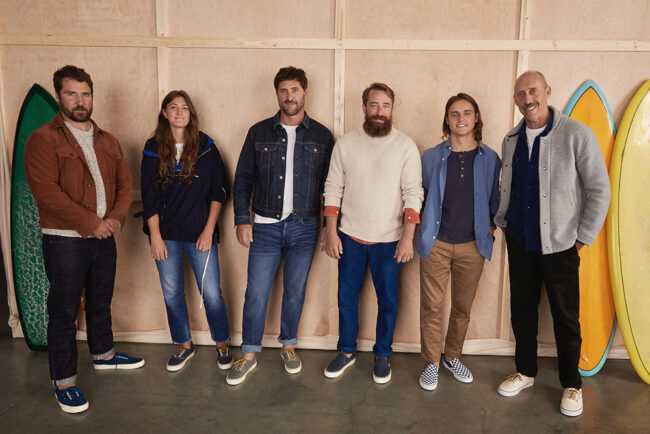 To appreciate the new collection, it helps to think about where J. Crew was just a few years ago. In 2018, the company was saddled with massive debt and desperately trying to avoid bankruptcy. So, they appointed two West Elm alums to executive positions. James Brett became the company's new CEO and promised to remake J. Crew into an even-more-affordable, do-everything-for-everyone brand. "We can't be all New England preppy," he told The Wall Street Journal upon his appointment. "Not everyone wants to look like that." Johanna Uurasjarvi, formerly of West Elm and Anthropologie, also became the company's Chief Design Officer. "We're still embracing the preppy look but [also] adding other elements to our mix as well. Today's customer wants to create their own style, and it's our job to inspire that in many different and new ways."
When the Brett-Uurasjarvi collections came out, I called them "perfectly fine." That's about as much as you can say about clothes that are so watered down and generic, they're not even interesting enough to be offensive. For the last few years, J. Crew has become a supplier of Gappy basics. Outerwear included stretch-cord truckers, minimalist bombers, and generic windbreakers. To the degree they kept any heritage, the company re-released the Gappiest of items from their archive: a 1988 version of a limp rollneck, a 1989 version of a minimalist anorak, and a 1987 version of a twill shirt that could have come from any mall clothier in any decade. During his brief 16-month tenure, Brett even signed a deal to sell cheaper J. Crew clothes through Amazon. 
Brett and Uurasjarvi are now out, following  Brett's "clashes with Mr. Drexler and the board over his strategy and spending plans," according to The Wall Street Journal. They've been replaced by CEO Libby Waddle (who headed Madewell for several years before taking the company's top position), Olympia Gayot (formerly of Victoria's Secret and now head of J. Crew's womenswear), and of course, Babenzien (of Supreme and Noah fame, now heading J. Crew's menswear).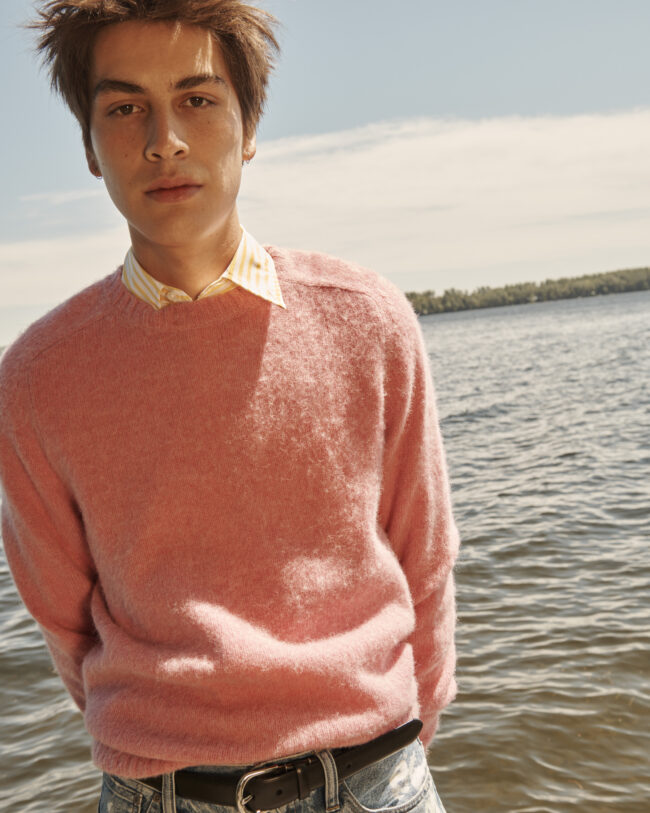 I'm happy to say J. Crew has regained it's voice. Babenzien's version of J. Crew doesn't care if you think prep is dead. He's brought it back to New England in terms of style and lookbook location (from what I can tell). Shot on a lake complete with a boat house, canoe, and even the preppiest of dogs, a Golden Retriever, it features many prep staples: pink brushed Shetlands, autumnal cords and tweeds, barn-styled outerwear, and checked duffle coats with the original military rope toggles (rather than the civilian styled leather toggles). 
There are also some unique pieces, such as the boho-styled, leather argyle vest, which is based on a vintage design. Babenzien says the vest "will feel different based on who's wearing it." Given his skate background, you can expect some subtle skate references, such as the roomier jeans and tweaked archival "Giant Chino" (as an Asian person, life at home has also made me a Giant Chino). "I had been looking for a classic oversized chino to wear with more traditional Northeast looks and as a loose-fitting pant to skate in," he says. "We pulled the Giant-fit chino from the '90s archives and reworked it a little for right now." I also love the brown checked CPO shirt, the heftier 14oz red fleece sweatshirt, and what could be a return of a more interesting Wallace & Barnes line (the fire-engine-red work jacket and corduroy painter pants, while not mindblowing, are undoubtedly better than the phoned-in W&B designs in the last few years). Lastly, check out the shoes that Babenzien has co-signed: Paraboot Michaels (I love Tyroleans, the most beautiful of ugly footwear) and generous use of single monks (what did I tell you! These are coming back, and they are good!!).
According to The Wall Street Journal, J. Crew will be launching a new menswear-focused store on the Bowery in New York City this fall. "The location is being designed in partnership with Dream Awake, an interior architecture and design firm run by Mr. Babenzien's wife, Estelle Bailey-Babenzien." Perhaps this will be the company's effort at a new version of the old Liquor Store. 
J. Crew will never impress the most demanding of customers. These are not exquisitely tailored Italian suits or offbeat, hard-to-find Japanese workwear pieces. We'll also probably never have another moment like that Milk Studios presentation, as online consumers are more siloed today in micro-communities. However, in today's crowded, cacophonous market, J. Crew is speaking again with its preppy, New England voice. Many of these clothes would sit comfortably next to pricier, aspirational brands such as Drake's and Aime Leon Dore. I'm happy to see the company inching back towards what it did best: using relatable design language to help men feel more confident, telling stories about clothes, and making dressing well something to aspire to. The menswear industry desperately needs brands such as J. Crew to bring new people into the fold.