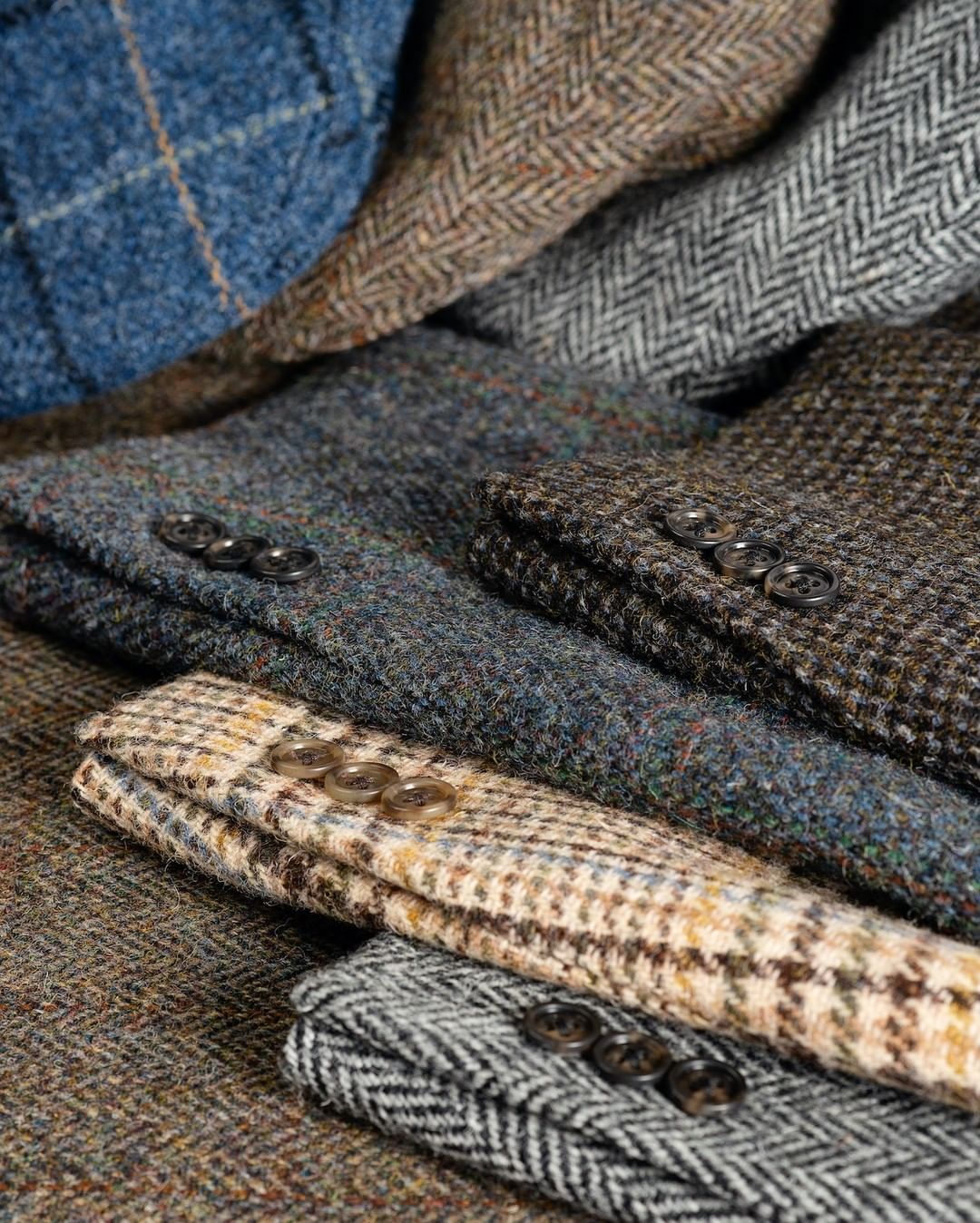 A few months after the world shut down this past spring, Cathy Horyn of The Cut interviewed Raf Simons about what he thought of fashion's possible future. Simons, who's known in fashion circles for introducing a generation of men to the skinny black suit, was sitting in his apartment in Antwerp at the time while wearing elasticated easy pants and a hoodie. He ruminated on what fashion might look like after this pandemic. "'I think there must be a bunch of people out there, when they start thinking about fashion, who don't want to be reminded of the shitty time they had at home in the last five months. But —' He hesitated. 'It's just so personal. I have no clue. […] honestly, I haven't worn a piece of fashion in months.'"
That's mostly the feeling I get when I think about fashion nowadays. But recently, I've been enjoying Mark Cho's new YouTube series, titled "Dress to Ingest." In a series of relaxing videos that run between five and ten minutes, Mark sits down with various Hong Kong restaurateurs to talk about their signature dishes. The videos are meant to give people some context on where they can wear tailored clothing, here being at restaurants. "They say you don't appreciate it until it's gone," Mark tells me. "Tailoring is often misunderstood only as a 'formal' option, but there's a difference between 'formal' and 'dressed up.' 'Formal' is serious and somber. 'Dressed up' is simply being invested in your appearance for your benefit and others around you. There has always been something precious about breaking bread with friends and family. Given how seldom we see each other now, why not give these rare occasions the celebration they deserve?" 
I don't wear tailored clothing as much as I used to, given that I mostly spend my days at home. But I've tried to make an effort to wear nicer clothes when I can — a sport coat for short walks around the neighborhood, better flannel shirts even when I'm at home, a nicer pair of pants that I used to reserve for going to the city. "Outside" clothes help break up what's become a very monotonous life at home. Plus, on the few occasions when I can safely meet with friends, I've taken the opportunities to "dress up" more than I used to. The future of fashion is still uncertain, and yet, clothes continue to be one of our small comforts. In that spirit, here are eleven things I'm excited to wear this season.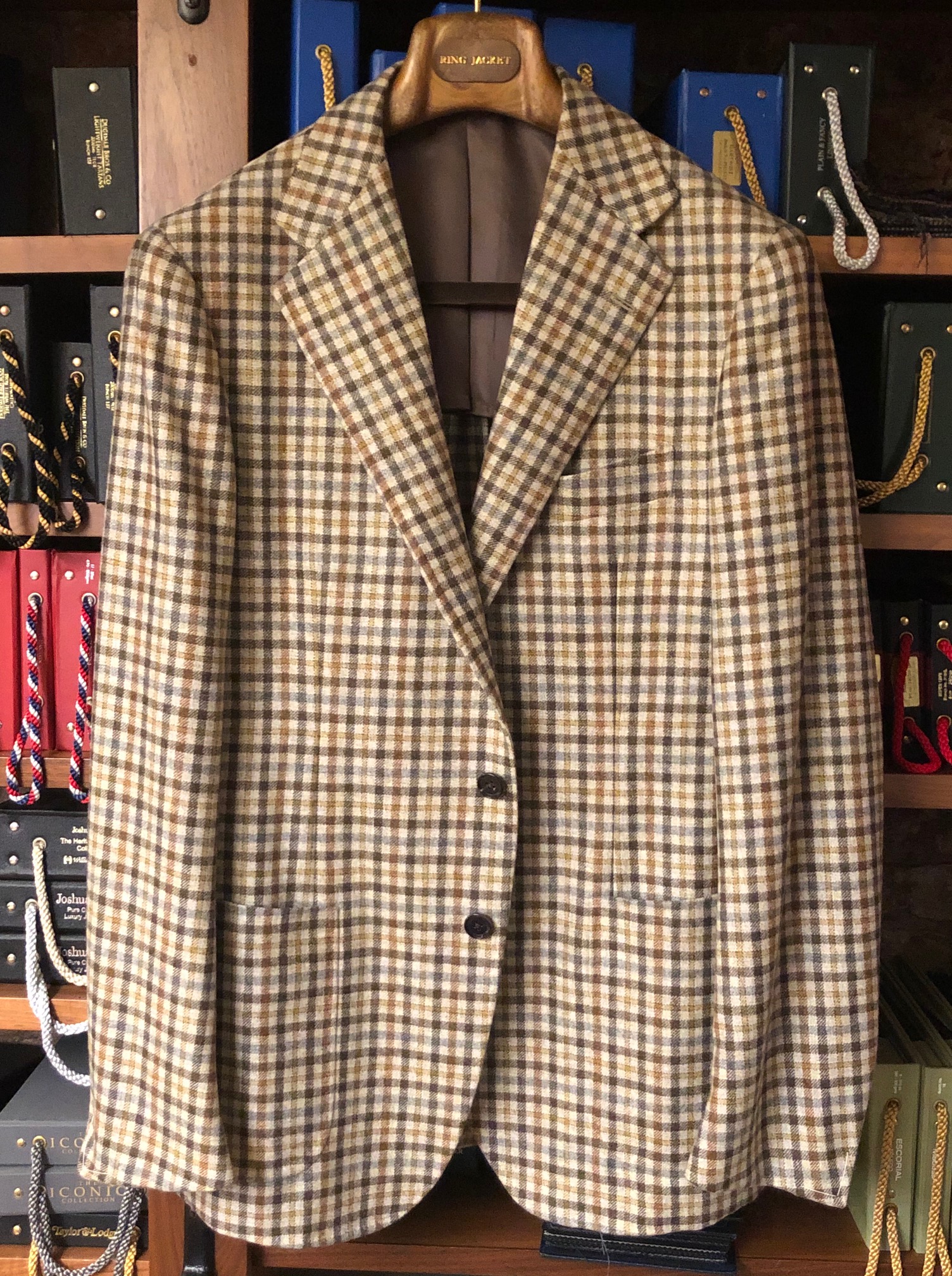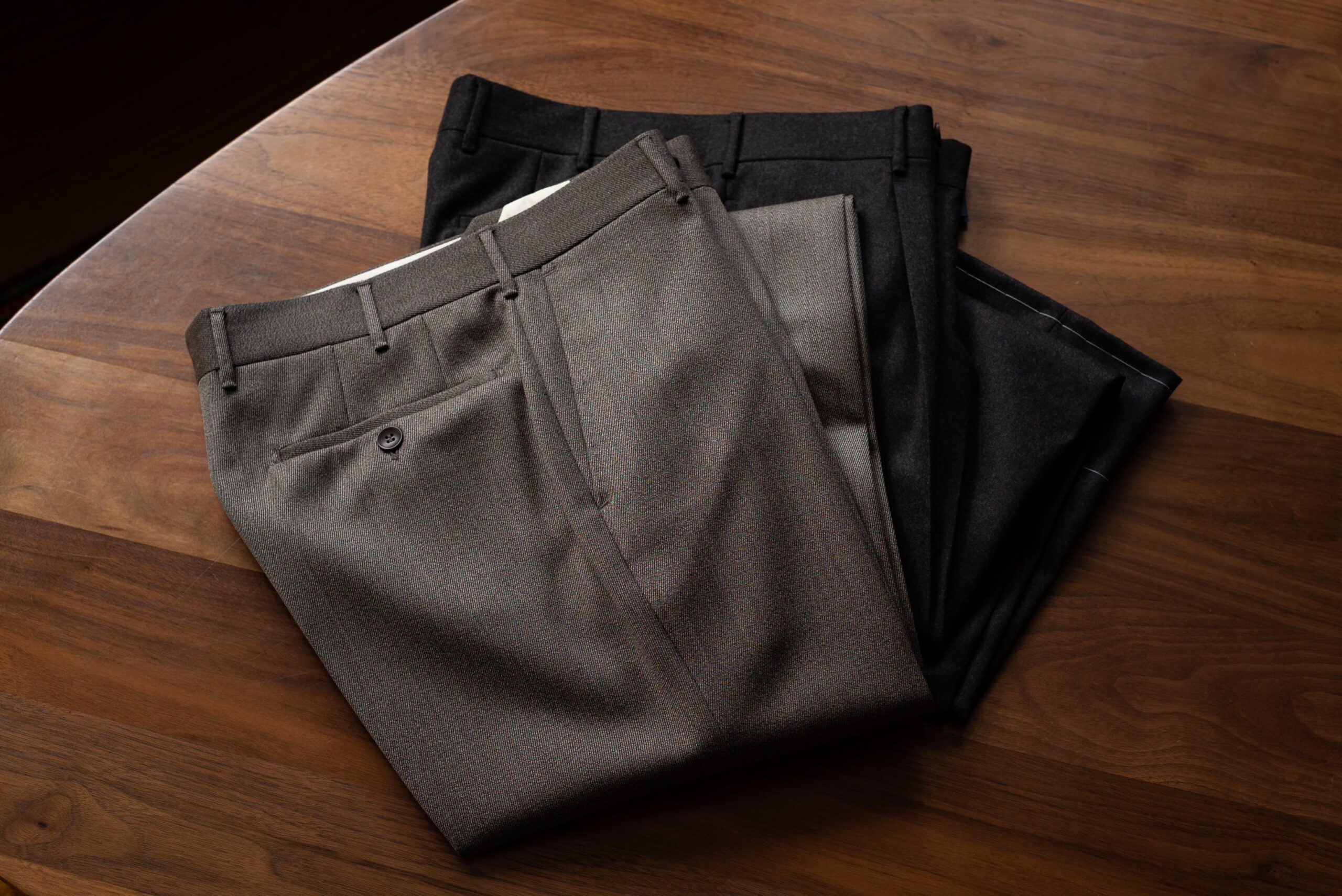 The Armoury's Coarsehair Sport Coat
When Max Papier at The Armoury showed me a photo of this sport coat last month, I knew I had to buy one. It's The Armoury's Model 3 made in Loro Piana's Coarsehair fabric, an 11oz cashmere-mohair-silk blend. The cashmere lends a bit of softness and warmth, the mohair a crisp hand, and the silk a bit of luster. In The Armoury's unpadded Model 3 cut, which has a soft, slightly rounded silhouette vaguely reminiscent of Liverano, it feels comfortably warm and lightweight for fall. The best part is the coloration. Loro Piana has a reputation for making luxurious fabrics that feel classic, but also modern, sophisticated, and unique. This one comes in a mix of oatmeal, chocolate, and toffee browns, as well as a subtle yellow overcheck to give the pattern some energy. It reminds me of Reese's Peanut Butter Cups, which recently earned the top spot in FiveThirtyEight's Ultimate Halloween Candy Power Ranking (a shockingly accurate list with not a single candy out of place). I think the Coarsehair sport coat looks especially good with taupe trousers. The Armoury also has a mid-blue sport coat this season that look wonderful, as well as a special edition navy twill cloth from Taylor & Lodge to celebrate their tenth anniversary.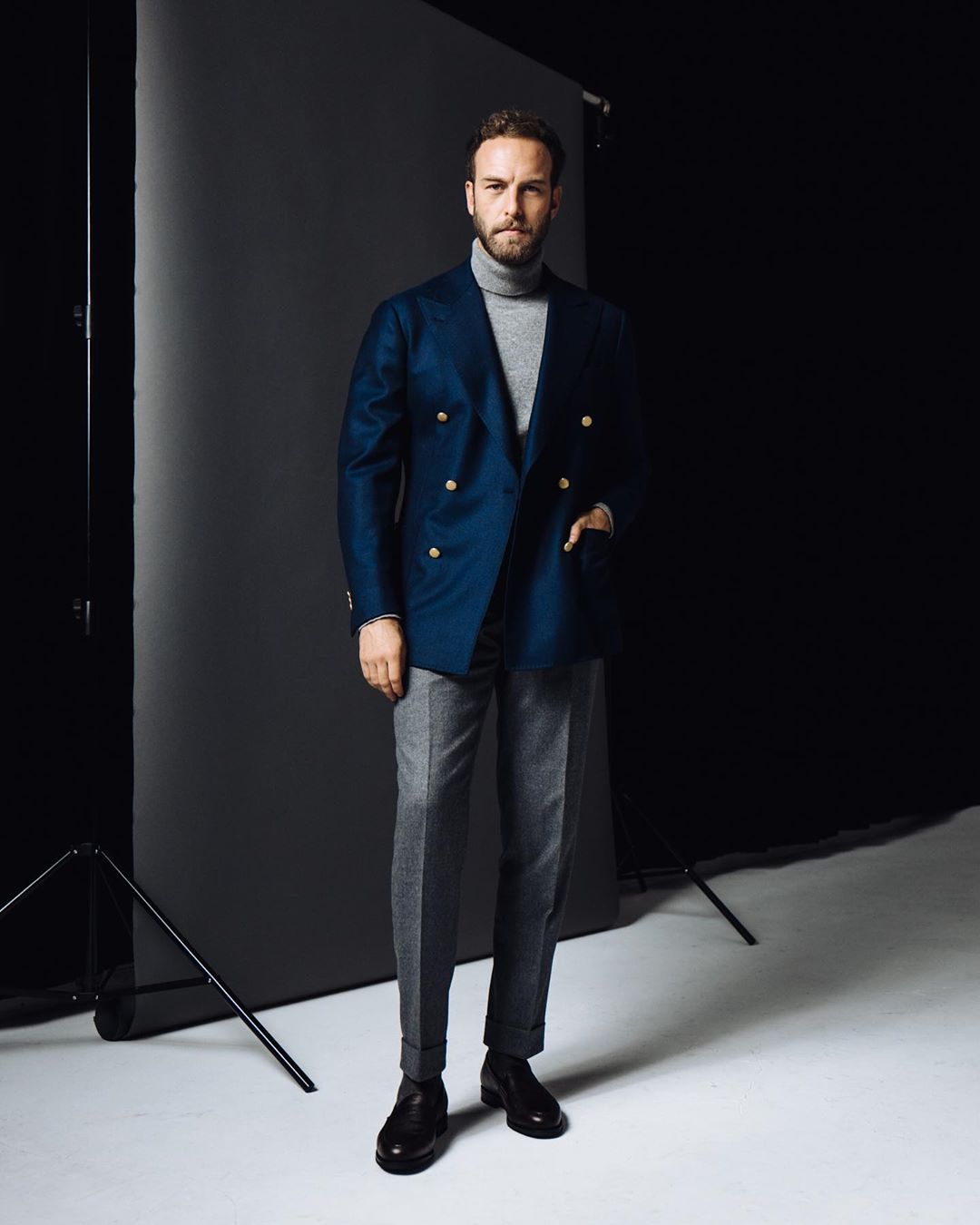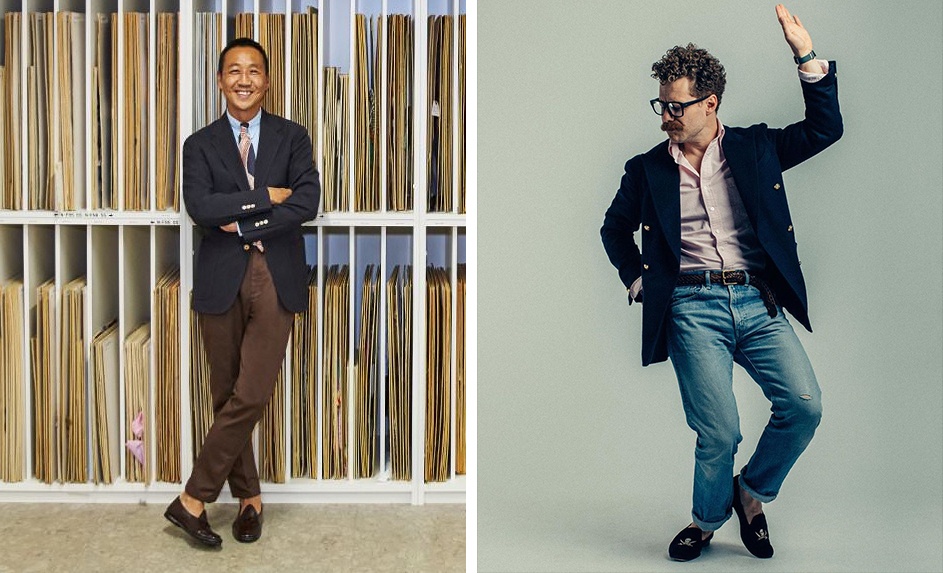 Turning Navy Sport Coats into Blazers
I've always thought the classic navy blazer is too preppy, flashy, and otherwise inauthentic to my lifestyle. The single-breasted version goes back to British rowing club jackets, which were originally worn to signify membership. As someone living in California, the only membership I have is to Costco. But a few months ago, while cleaning out my closet, I noticed that I have too many navy sport coats — two for spring, two for fall, and a double-breasted serge for winter. So I decided to buy some brass buttons and convert one into a blazer. 
There's a surprisingly robust market for rare and collectible buttons. In 1987, a small packet of ten provost marshal buttons, three Coldstream Guards buttons, and some other military insignia items sold for over $10,000 at a Geneva auction. Luckily, there are more affordable options for the rest of us. Ben Silver has beautiful brass and enamel buttons associated with various universities and prep schools. The Waterbury Company is the oldest button manufacturer in America that's still in operation. Not only do they produce die-stamped brass buttons for the military and various schools, but they're also the go-to source for fashion houses such as Ralph Lauren. You can score a set for as little as $30 through The Connecticut Store and Etsy. If you don't want buttons associated with a school or profession, try Anglo Italian. Their flag motif hints at sport without being specific to an actual club. 
Navy blazers are still a niche item in most men's closets. They're too formal for leisure, too flashy for offices, and too conservative for the young. But if you already have a few navy sport coats in your wardrobe, it will cost almost nothing to experiment. You can wear a blazer with grey flannel trousers, tan flat-front chinos, brown five-pocket cords, or even blue jeans. Plus, in this COVID-era, it just feels good to wear something special the few times you leave home.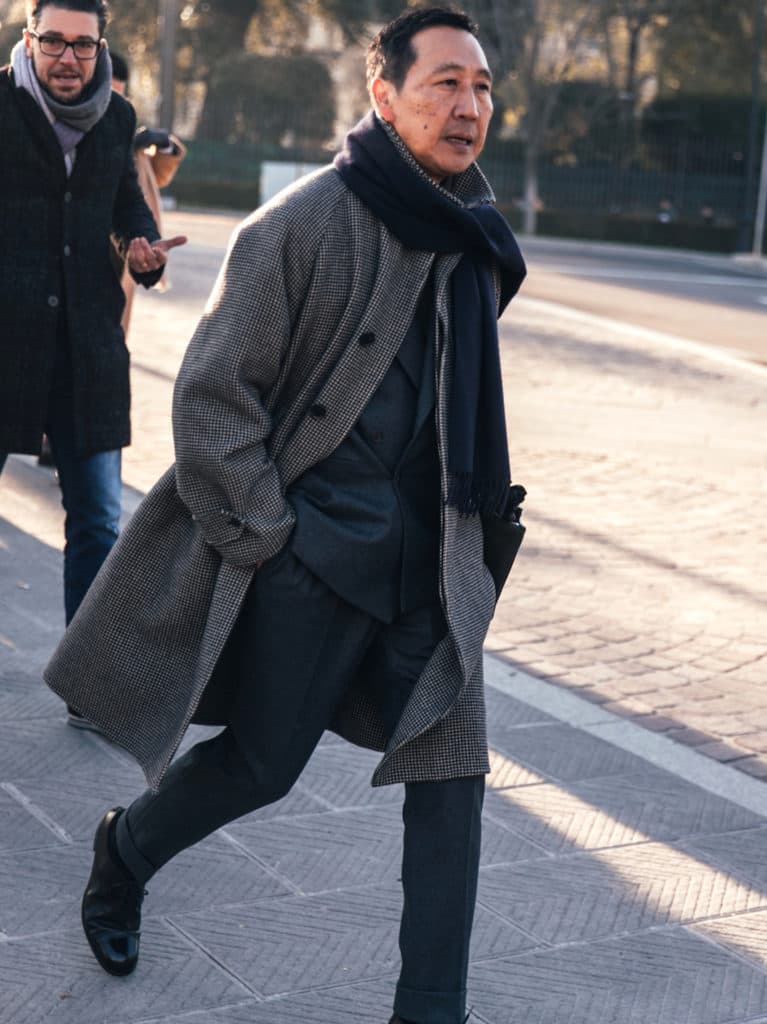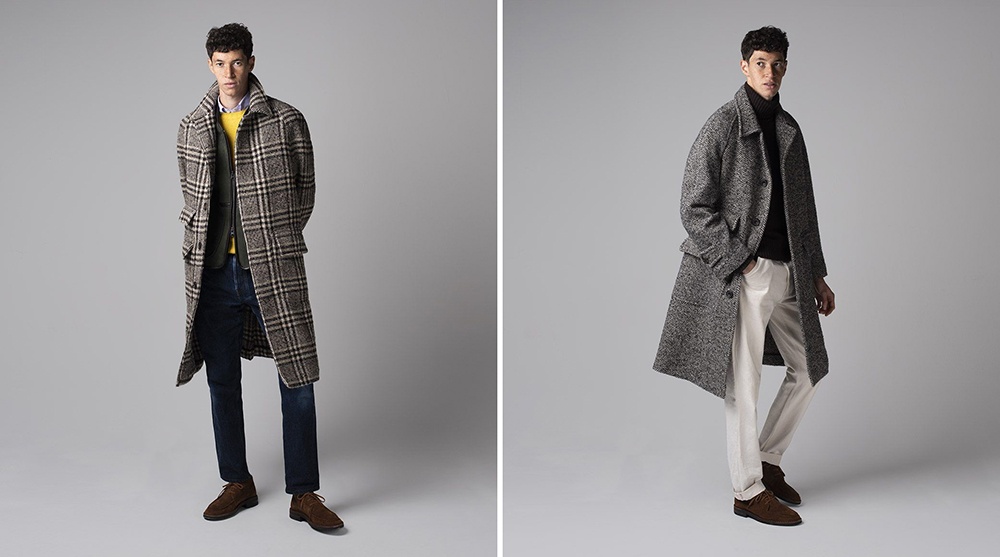 The Easy-Fitting Balmacaan
When I go out nowadays, it's often for a very short errand, such as getting groceries or supplies. As such, I often struggle to pull together an outfit that I may only wear for a few hours. Ironing a dress shirt is almost out of the question. I often don't even want to change pants. Yet, I also want to feel good about myself. This is the constant dilemma of my existence: wanting to feel good without putting in any work. 
So lately, I've been relying on loose-fitting topcoats. Topcoats give you some of the benefits of tailored clothing without requiring you to do much. You can throw them over almost anything short of pajamas. I wear mine over grey sweatshirts and blue jeans. A good topcoat insulates you from the cold, flatters your figure, and makes going out feel just a little more special. My go-to lately has been Kaptain Sunshine's Traveler coat, an easy-fitting Balmacaan with an A-frame silhouette. You can find it later this season at No Man Walks Alone and Namu Shop (both sponsors of this site).
I also love this season's Balmacaan coats from Drake's, which are similar to Kaptain Sunshine's, except they have a bigger patched ticket pocket and a deep inverted pleat in the back. Camoshita makes a generously sized model, which gives the coat some drama when worn. That one is available at No Man Walks Alone and Trunk Clothiers (again, sponsors on this site). Other notable options include Private White VC, Grenfell, Cordings, O'Connell's, Coherence, and Thomas Farthing. Whatever you get, aim big. Uniqlo has an affordable one this season, but you can see how a shorter, slimmer silhouette robs the coat of its charm. 
Vintage Lee Denim Jacket
Blessed be the man who's always beautifully tailored, neatly groomed, and lives within the four walls of an idyllic Instagram shot. Regrettably, I am not that person. I'm often in vintage flannel shirts, old jeans, and a beanie, which covers up my now overgrown quarantine hair. When I just need to get things done outside, I throw on a vintage Lee denim trucker jacket. The company's iconic 101J is defined by its zig-zag stitching, stitched-down pleats, and slanted chest pockets that aim upwards towards the shoulder joints. More importantly, the jacket is cut with a slightly more tapered, v-shaped silhouette. It's a little shorter than Levi's and has a dropped shoulder seam, which I think makes the style look more appealing. Levi's truckers look a bit too clean-cut for me, whereas Lee's feels rugged. It's a bit closer to Kapital, in that regard.
Best of all is the price. You can find vintage Lee truckers on eBay and Etsy for less than $100. Just search for the terms 101J or Storm Rider, the second of which is the 101J with a corduroy collar and blanket lining. Wooden Sleepers, one of my favorite vintage shops, will likely have one with amazing repairs (I bought mine from them). I wear my Lee jacket with tan chinos, olive fatigues, and black slim-tapered jeans. Sometimes I pair it with blue jeans, but I admit the denim-on-denim look gives me pause. If you plan on mostly wearing this with blue jeans, I recommend getting something in black denim or brown corduroy. For something that looks a little more polished, Proper Cloth has dressier versions in brown corduroy and navy brushed cotton that can be paired with everything from blue jeans to grey flannels.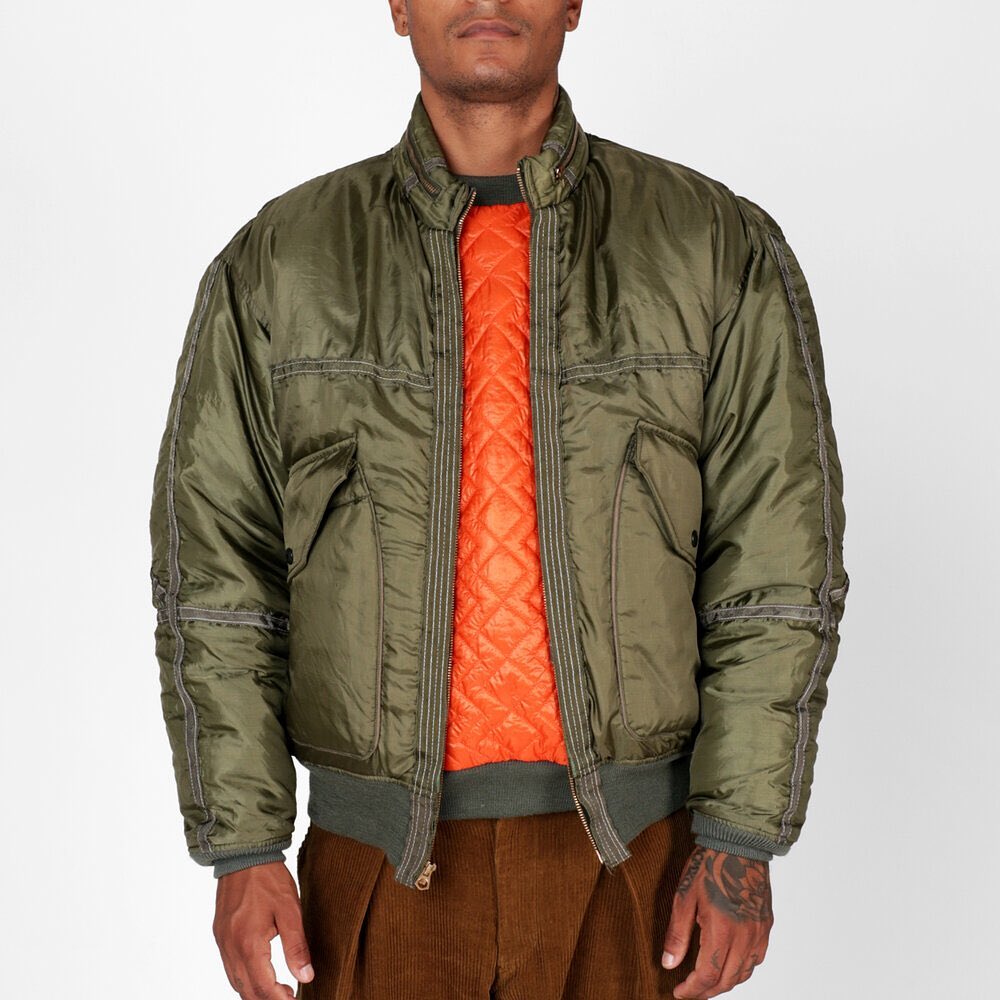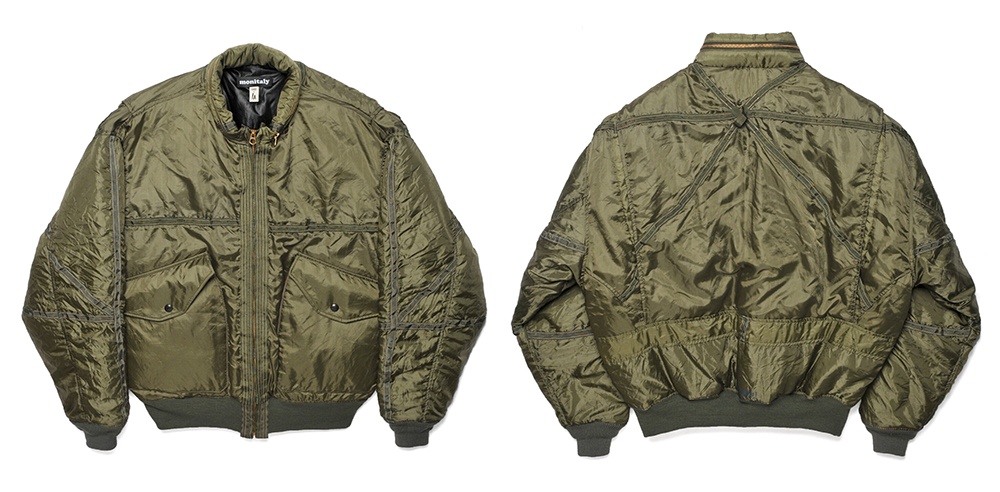 Monitaly's Parachute Bomber
Few brands express the feeling of joy as purely as Monitaly. Based in Hermosa Beach, California, and operating under the umbrella of Meg Company — which also houses Yuketen, Chamula, and Epperson Mountaineering — the brand specializes in off-beat riffs on traditional Americana and workwear. It sits somewhere between Engineered Garments and Kapital in terms of its wonkiness. I think the brand is best summed up by its designer, Yuki Matsuda, who has a deep love for all things vintage: military garments, old Dickies, redline Levi's, 1970s Scotch, and Motown LPs. He reminds me of guys you always see at the coolest vintage shops, old record stores, and California's most famous flea market, The Rose Bowl. Indeed, he's been selling vintage goods at the Rose Bowl since the late 1980s. 
I often find myself perusing Monitaly's website each season, admiring the shaggy Tyrolean jackets and weirdly cut motorcycle pants. But it wasn't until I saw this StyleForum Instagram story that I committed to buying something. The IG post is from this past January's Pitti Uomo, when my friend Peter Zottolo visited Monitaly's booth. After flipping through some corduroy hunting gear, Peter landed on a big, green, puffy bomber. "This is made from old parachute fabric from the 1970s," Matsuda explained. As he flips the jacket around, you can see how the webbing forms a locker loop at the back. 
After waiting all year for this jacket to drop, I was excited to buy it from No Man Walks Alone (a sponsor on this site). It has an oversized, puffy, rounded silhouette, as would be true for CWU-45 originals (No Man Walks Alone recommends sizing up, but I think you should take your regular size). Getting a heavy knit in there, such as an LL Bean Shaker sweater or indigo RRL sweatshirt, will help fill up the volume inside. A Filson beanie will also help balance out your proportions. Wear this parachute jacket when you're dropping into the DMs or want to float through the remainder of this terrible year.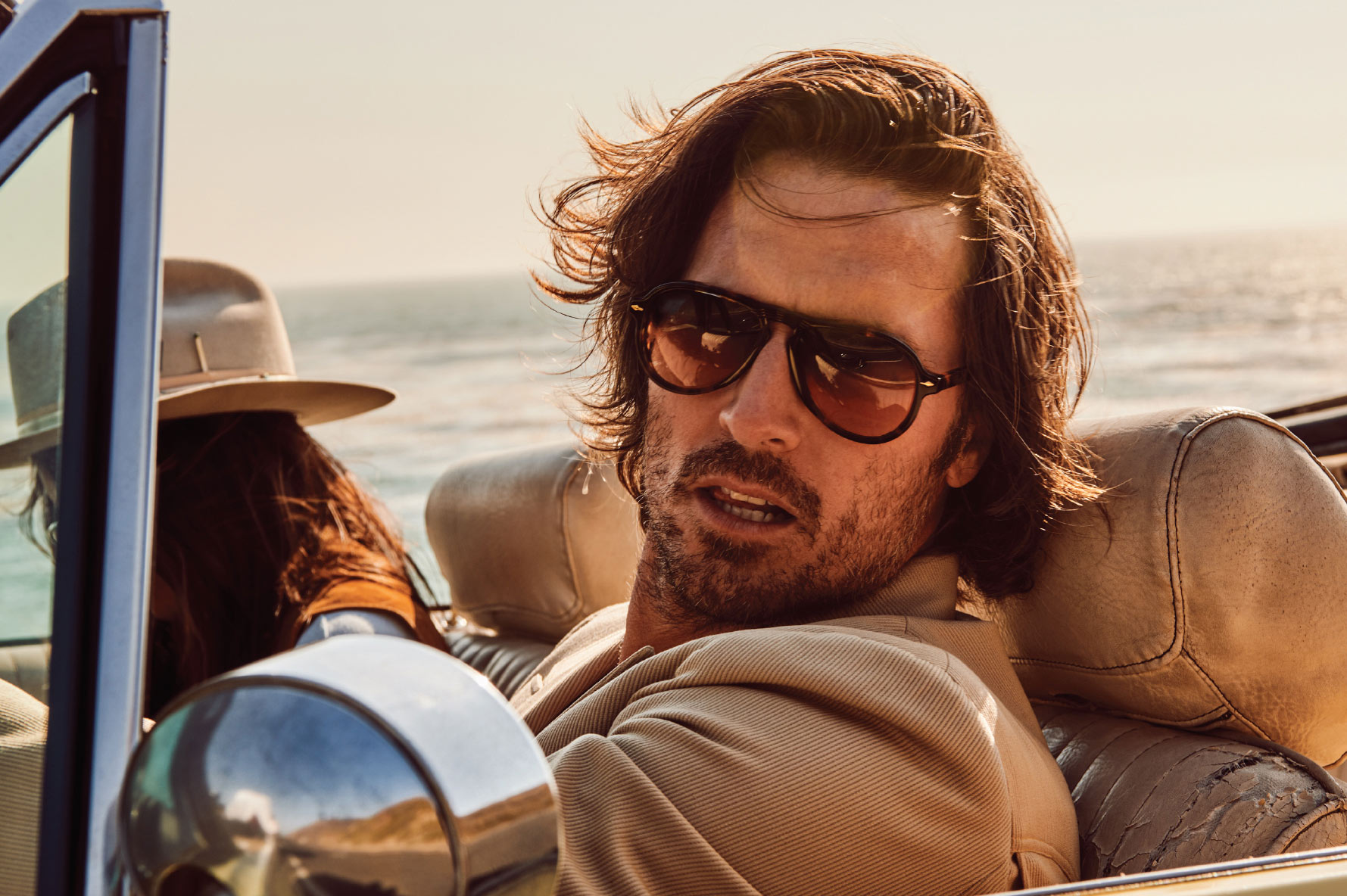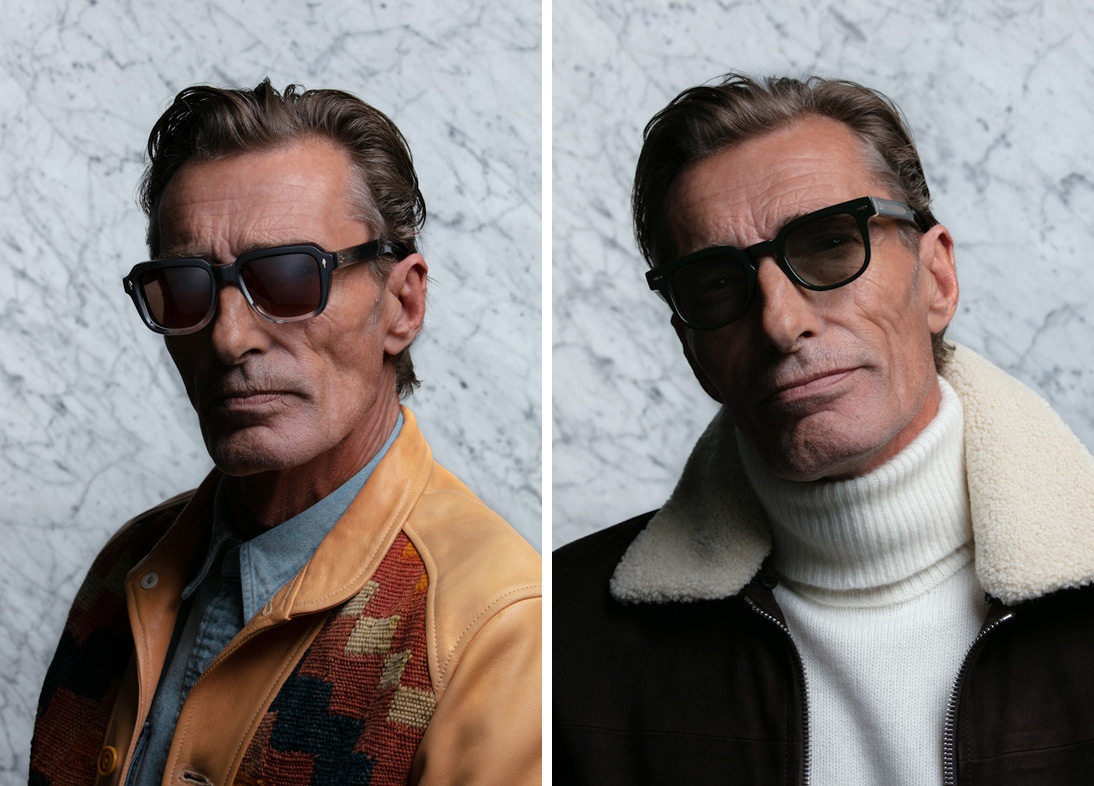 Jacques Marie Mage Eyewear
I don't think I've ever been as excited about an eyewear company. Jacques Marie Mage is a Los Angeles-based label led by Jerome Mage, a French-American designer who grew up participating in extreme sports such as motocross and snowboarding. After graduating from design school in Paris, he moved to California, where he served as the Creative Director for the action sports eyewear label Spy Optic. By 2012, Mage noticed that everything on the eyewear market started looking the same: thin, minimalist, oppressively tasteful. So he started his own eyewear label. 
In a word, Jacques Marie Mage's eyewear makes you feel glamourous. Most models are thick, blocky, and slightly oversized, as though you're the type of person who needs to hide from the public. Many are inspired by historical style icons, such as Dennis Hopper's thick square frames in the 1969 film Easy Rider, or the cat-eyed spectacles Bob Dylan wore when he defiantly played electric sets to booing crowds. The company doesn't necessarily aim to recreate these frames, but rather the mood that defined these moments. My favorite models include the Taos (inspired by Dennis Hopper), Jax (for a hint of Michael Caine), and the recently released PCH made in collaboration with milliner Nick Fouquet. Prices are tear-jerkingly expensive, but at least the oversized, tinted lenses will hide your crying eyes. On the upside, I've seen them sometimes included in Mr. Porter's end-of-season sales.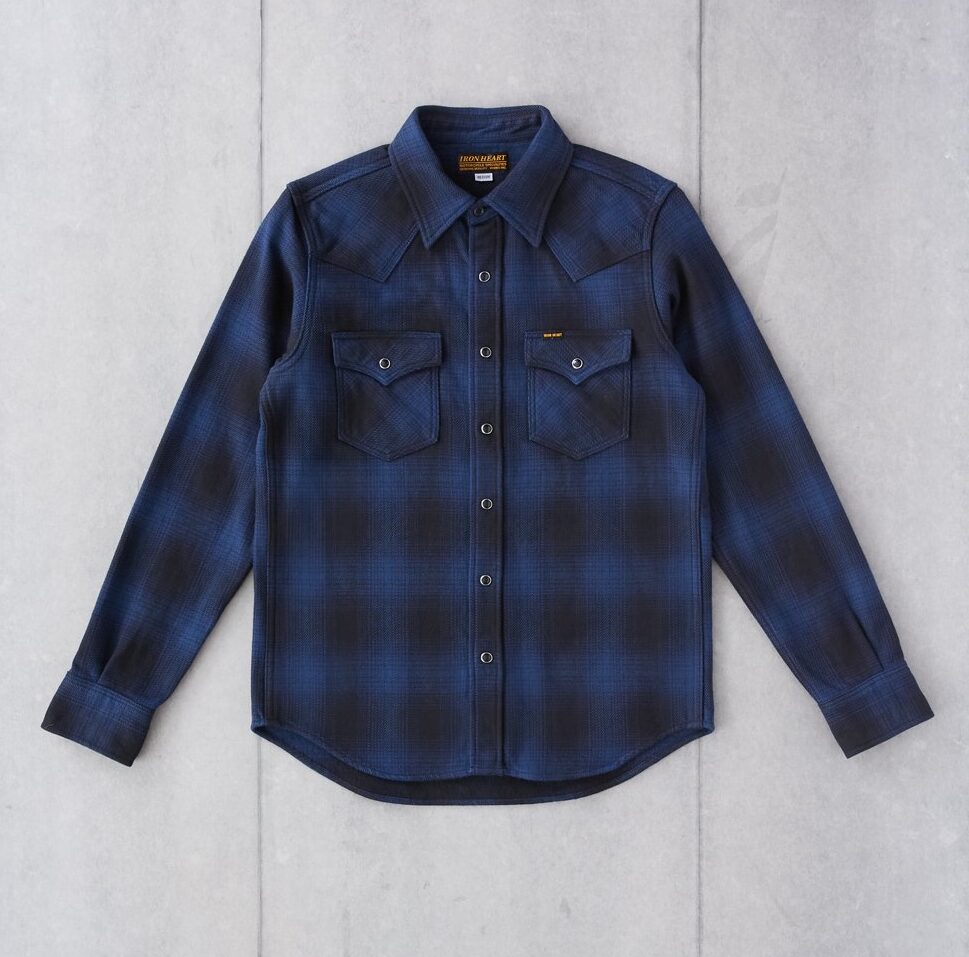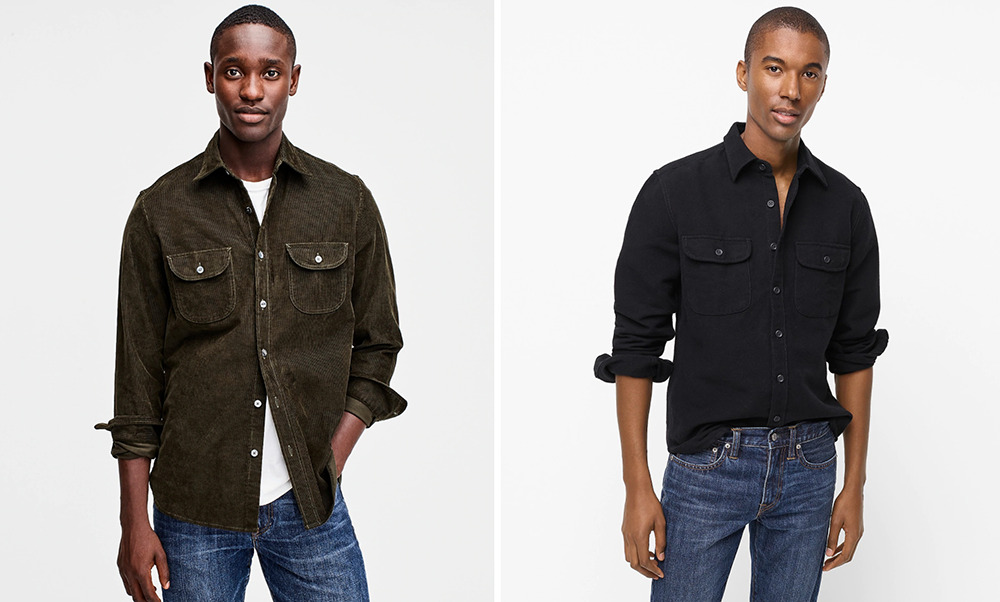 Comfy Shirts in the Softest Materials
Fall is about comfortable clothing at its heart, but the word "comfortable" did not always mean physical ease and relaxation. For hundreds of years, it reflected its Late Latin root confortare, which means to strengthen or console. We still use the word in this way today when we say someone "took comfort" or "was comforted." In the Bible, the Holy Spirit is referred to as the Comforter. This idea of support was eventually broadened by the late Middle Ages, when "comfortable" meant that someone was enjoying a state of satisfaction free from anxiety. So we have "comfort food," which has emotional value, even if dubious nutritional value. A "comfortable income" is one that's ample but not luxurious. Succeeding generations have since expanded on this idea of well-being. In his memoirs, the 19th-century Scottish novelist and playwright Sir Walter Scott wrote: "let it freeze without, we are comfortable within."
In this sense, fall clothes are comfortable in a way that summer attire is not. Springy linens and colorful madras may bring relief from the heat, perhaps even a bit of cheer, but they're not comforting in the same way as a cashmere scarf, woolen topcoat, or Shetland sweater. Since I expect to mostly stay at home this season, I'm looking forward to wearing shirts in flannel, chamois, and corduroy, which feel comforting in the physical and emotional sense. Some of my favorite flannels include Iron Heart's Ultra Heavy Flannels, which are made from a robust 12oz cotton that's been triple brushed on the inside, so they feel kitten soft. Their price is dizzying, perhaps even outrageous, but I've yet to come across something so sturdy and satisfying to wear (just be sure to size up). Of course, there are plenty of more affordable sources for good flannels. This season, I like the ones from Knickerbocker, Portuguese Flannel, Indigofera, Corridor, RRL, Neighborhood, Todd Snyder, and J. Crew.
Additionally, I'm looking forward to wearing velvety cottons again, such as chamois and corduroy. Chamois almost feels like the woolen covered surface of a billiard table. In a heavyweight fabric, it doesn't need to be ironed or pressed. You can find chamois shirts from J. Crew, LL Bean Signature, Taylor Stitch, Joe McCoys, Todd Snyder, and Wythe. Additionally, there are some great corduroy options this season from Todd Snyder, J. Crew, Stevenson Overall Co., Indigofera, Drake's, Gitman Vintage, and Salvatore Piccolo. Lastly, don't forget custom shirtmakers and vintage. Proper Cloth has all these fabrics from some of the best mills in the world, and they can make shirts according to your specifications. Deep in the piles at Wooden Sleepers, Velour, and Raggedy Threads, you can also find vintage Levis redlines, Big Mac flannels, and LL Bean chamois button-ups (if you can't visit, give them a call and they'll do the digging for you). Oh, and don't forget Etsy, where you can search for iconic names such as Big Mac, Big Yank, Big Mike, Frostproof, and Five Brothers. Some vintage flannels can be stiff and scratchy, but they're weirdly still comforting.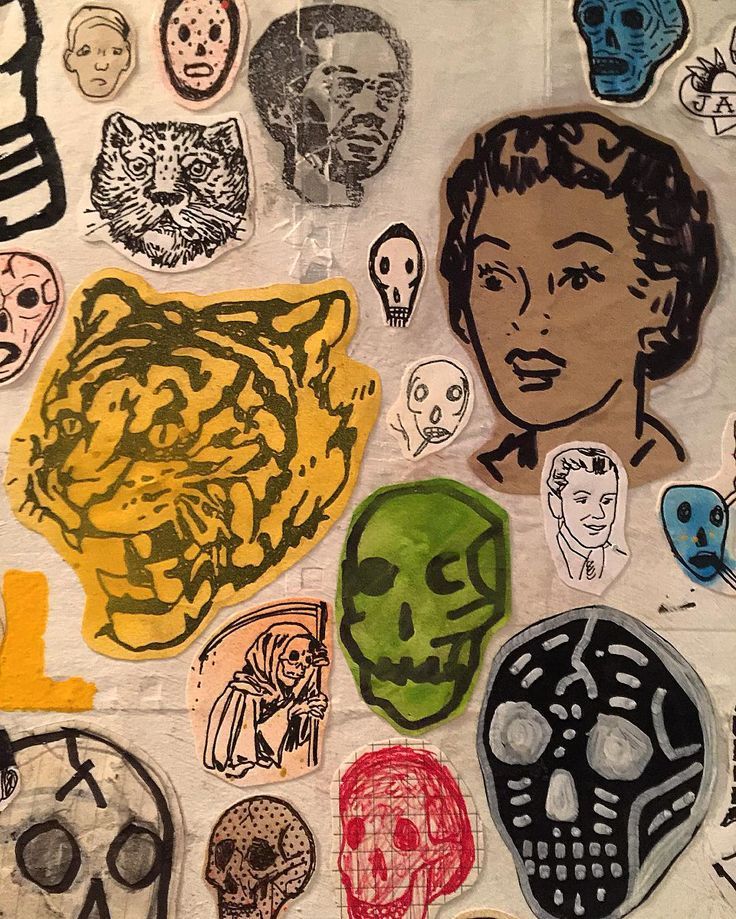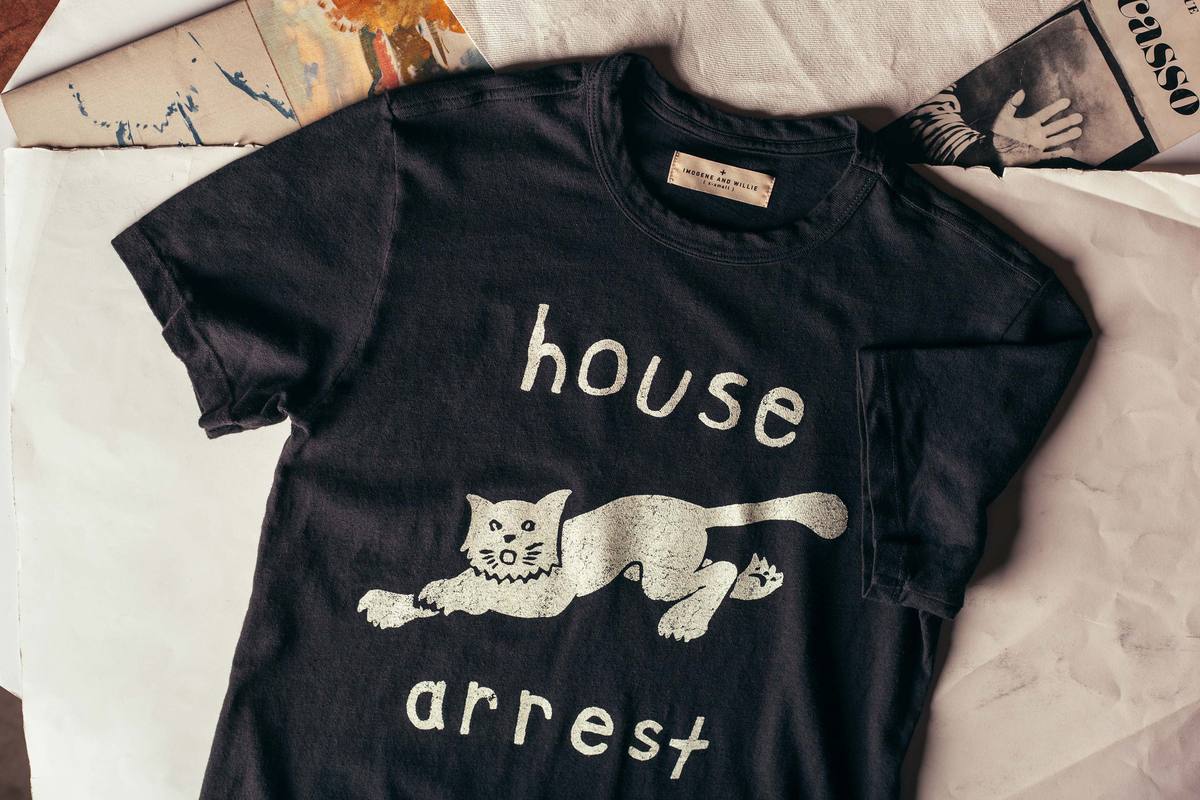 Imogene + Willie's Graphic Tees
Before starting an American denim brand with his wife Carrie, Matt Eddmenson was an aspiring artist. He went to The Art Academy of Cincinnati, where he earned a BFA in painting in 1999. Upon returning to his hometown, he struck up a relationship with his now-wife Carrie, got involved in Carrie's family textile business, and eventually co-founded Imogene + Willie. But he's always had a love for art, so along with shaping Imogene + Willie's all-American look, he also creates the art that goes on the company's Zippo lighters and vintage-inspired t-shirts. 
Eddmenson's graphic t-shirts don't look like his paintings, which are influenced by Cowboy Comics, Pop Art, and the work of Cy Twombly. Instead, their graphics remind me of the DIY t-shirts sold at the back of small-venue music shows (indeed, one just loudly proclaims "Support Live Music"). I bought the ones that say "Born to Lose," "Champion," and "House Arrest." They go well with the kinds of clothes you can find on Imogene + Willie's site: raw denim jeans, chambray shirts, thermals, work jackets, and fatigues. These t-shirts are entirely made in the United States from jersey cotton knitted at an American mill. 
These t-shirts come in two weights. The midweight 7oz fabric has a slightly slubby texture, whereas the lighter 6oz fabric is stretchier and softer. Some t-shirts, such as the Triumph and Champion, have been put through a "mechanic" wash to make them look like they've been in a garage forever. Not only do the shirts look more rugged as a result, but they also hide stains. In the last few months, I've been pleased to find that my chow fun and coffee stains now suggest that I work on motorcycles, instead of type on my laptop all day, fueled only by heavy doses of sodium and caffeine. You can find Imogene + Willie's t-shirts on their site and Stag Provisions. I suggest sizing up on the midweight tees and up twice on the lightweight ones.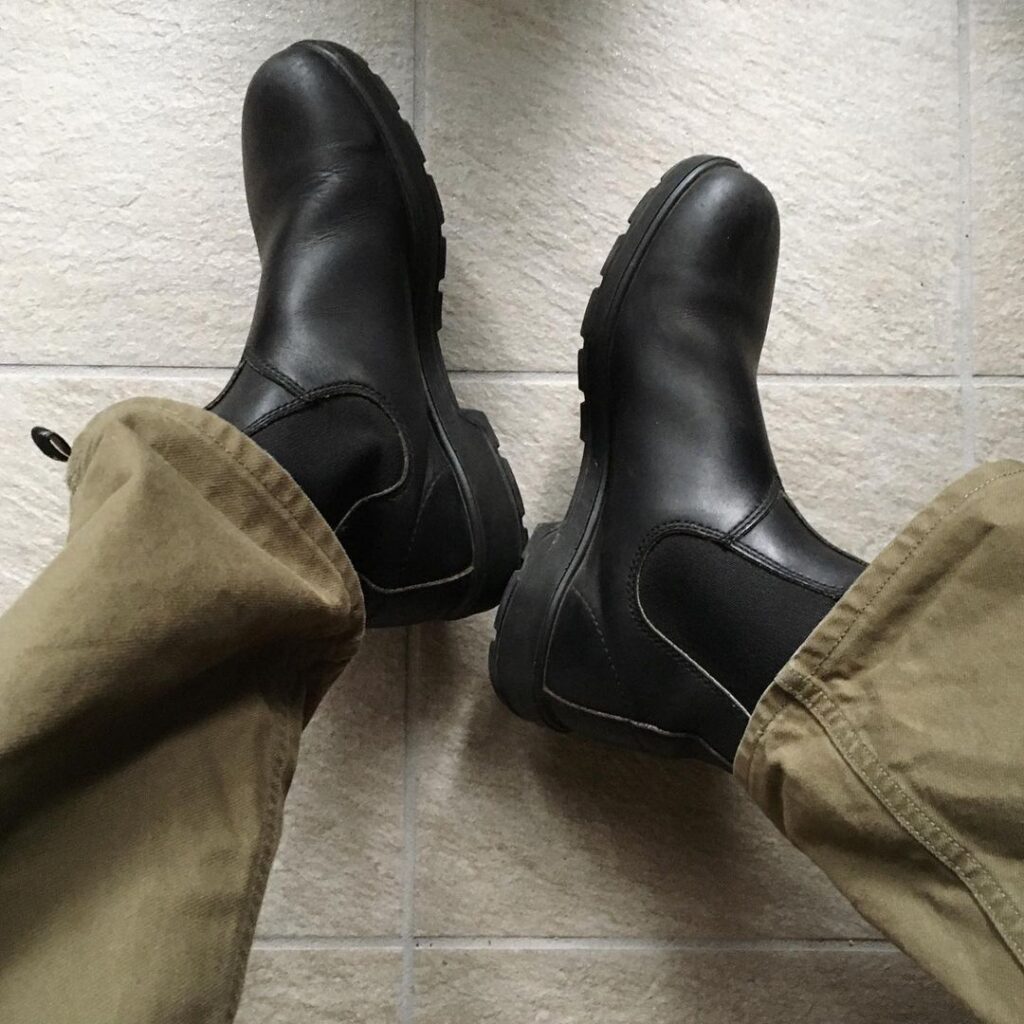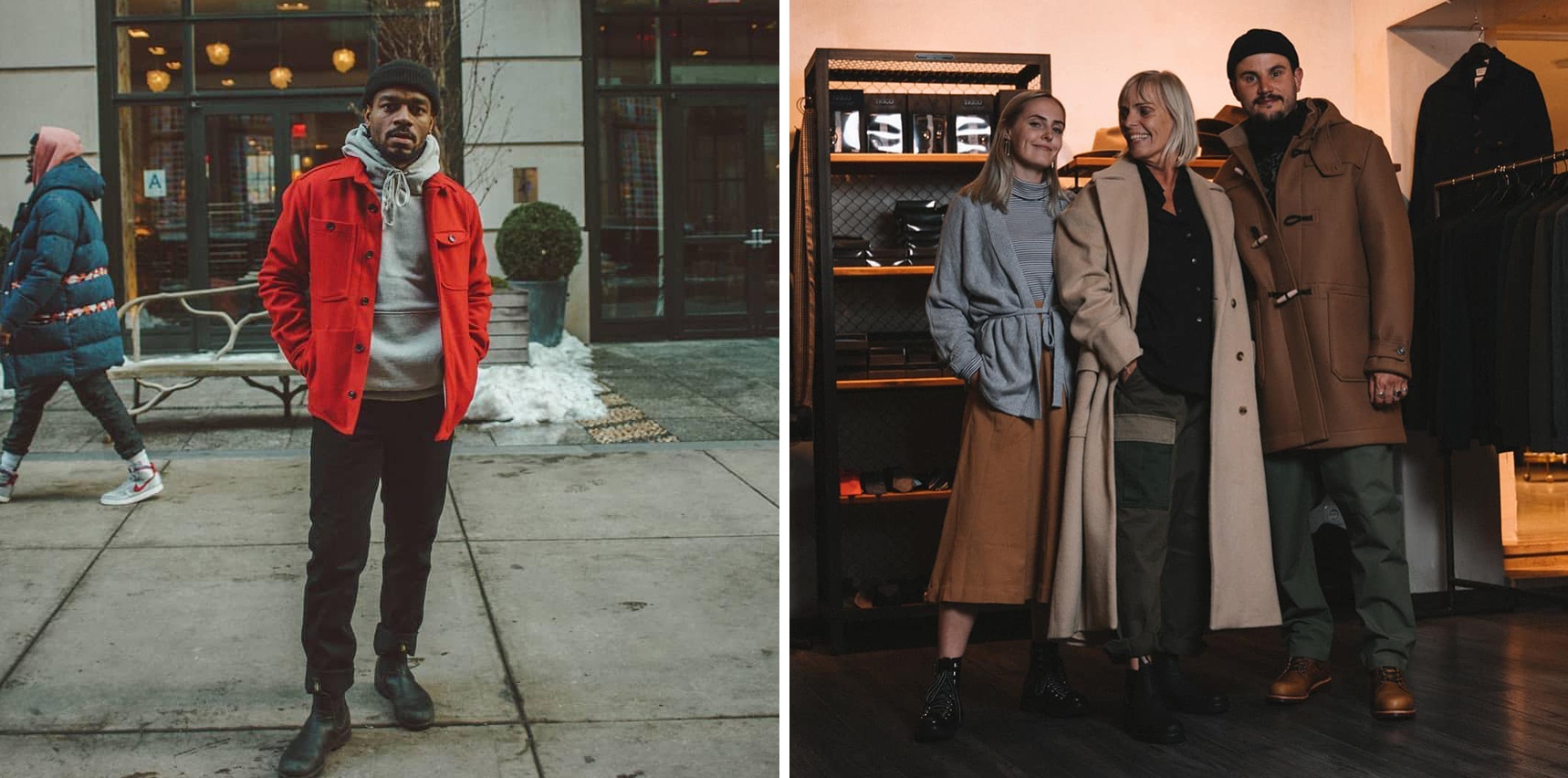 Blundstone Boots
About three years ago, I started noticing that stylish women in my neighborhood were all wearing Blundstone boots. They paired them with oversized Shaker sweaters, French chore coats, olive fatigues, wide-legged pants, and slim jeans. Basically, many of the things I was wearing at the time. However, instead of Viberg service boots or rugged Red Wings, their squishy Blundstones looked more like gardening equipment than military attire (even if Blunnies, as they're affectionately known in Australia, have respectable workwear heritage). I liked how they looked, so I bought a pair. 
I've only had mine for about a year, but they've become some of my favorite shoes. These rugged, weatherproof boots have a real-world, fashion-as-function appeal that has always been popular with consumers. They're easy to slip on and easier to slip off. Their cushy, slip-resistant TPU soles make them comfortable for long walks. They're a little more down-to-earth and casual than RM Williams' Craftsman boots (which I also love, but are better with dressier outfits). Best of all, they're affordable at just $185 per pair. I prefer the 500 and 550 models in all black, which go surprisingly well underneath blue jeans, black jeans, olive fatigues, and tan chinos. I think of them as fall's version of Birkenstocks, and they can be mostly worn in the same ways. You can find them at J. Crew, Sid Mashburn, Stag Provisions, and the discount site Sierra.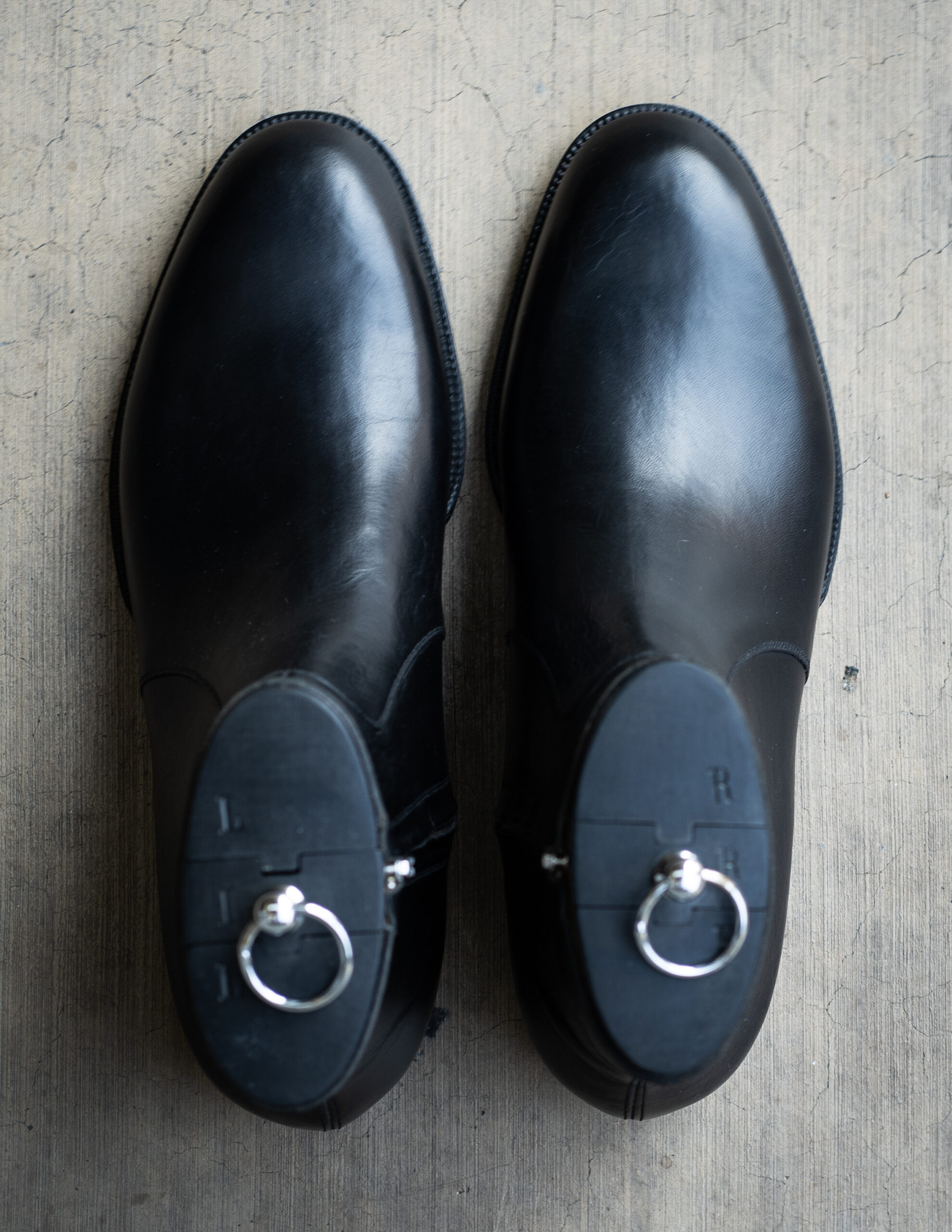 Nicholas Templeman Side Zips
A couple of years ago, I commissioned a pair of bespoke side zips from London-based shoemaker Nicholas Templeman. The boots required a few fittings, as Nicholas had to transform my regular last into a boot last. But they arrived a couple of months ago and I'm over the moon about them. I'll write more about them in another post, but I'm excited to wear them this fall with a tapered pair of COF Studio jeans, a boxy Our Legacy tee, and a black Margiela five-zip jacket (still my favorite leather).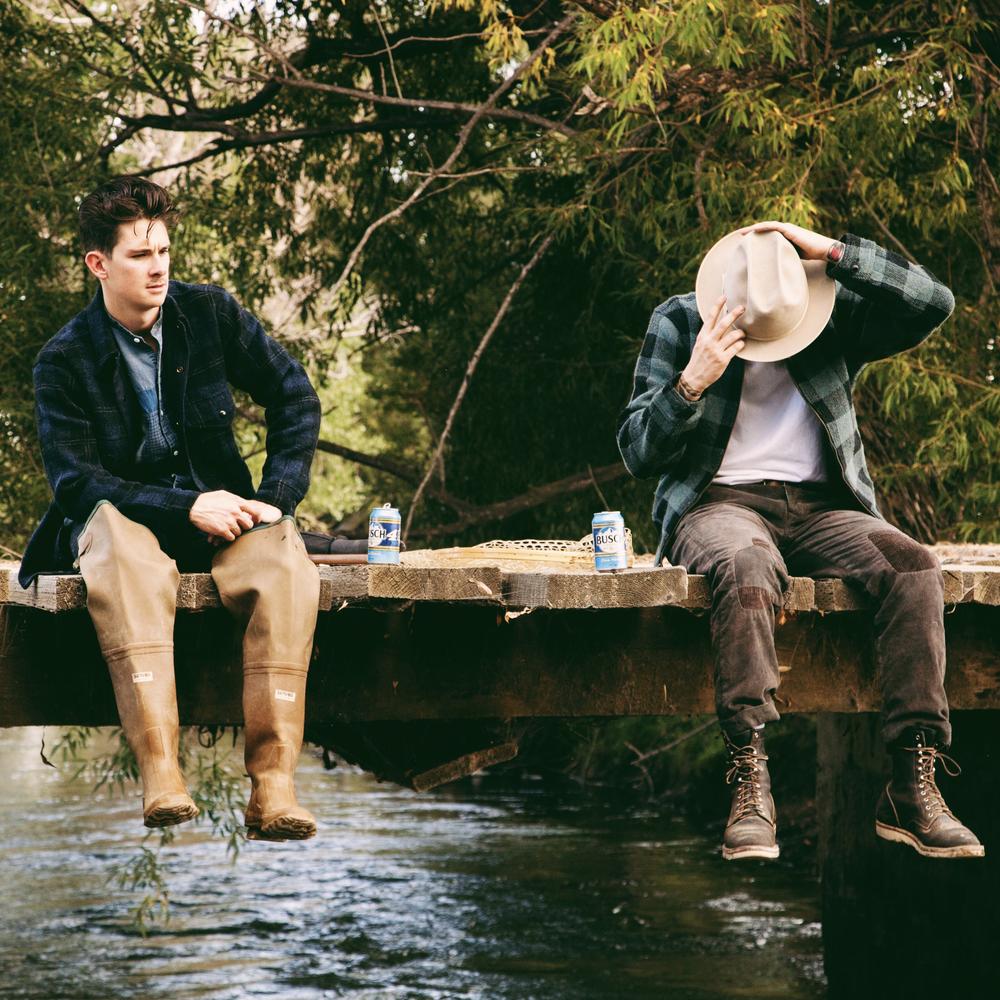 Five-Pocket Cords
Every year around this time, menswear blogs are full of recommendations for grey flannel trousers, a staple in a tailored wardrobe. But this year, I've been mostly spending my time in my backyard, where I play with my neighbor's young tuxedo cat, Oreo. If I wore grey flannel trousers, the cat would likely say "meow meow meow," which is cat-speak for "why are you so dressed up?"
So I've been mostly relying on jeans and five-pocket cords. Jeans are comfortable once broken-in, and five-pocket cords occupy a halfway position between denim and tailoring. In the right color and cut, they can be paired with a tweed sport coat. At the same time, they sit naturally with chunky sweaters, French chore coats, denim truckers, CPO shirt jackets, and the occasional topcoat. They're relatively affordable, easy to clean, and transition easily between life at home and running errands. Tan is your most versatile color, although I find charcoal surprisingly useful in workwear outfits. Michael Hill, who serves as the Creative Director at Drake's, says he likes them in off-white. "White five-pocket cords can be a jumping-off point for a lot of things," he tells me. "They work in almost any situation where you'd wear blue jeans — they go with jackets in olive, navy, and stone. They work with desert boots, penny loafers, and classic sneakers. It's one of those things where, if a guy just wears a pair for a few days, I think you get over that mental hurdle of wearing white pants." 
My cords are from Ralph Lauren (in their Varick cut), RRL, and Kaptain Sunshine, although the last two are from older seasons and thus now sold out. You can find current season five-pocket cords from J. Crew, Beams Plus, Save Khaki United, Duck Head, Evan Kinori, Todd Snyder, Billy Reid, and Officine Générale. Sid Mashburn has five-pocket pants in every material imaginable, including denim, canvas, moleskin, and of course, cord. No Man Walks Alone, a sponsor on this site, has tons of appealing options from Wythe and Doppiaa (these in dark brown and off-white look particularly good). Trunk, another sponsor on this site, has some in a perfect shade of tan (or what they call olive). Just note that five-pocket cords tend to run slim and don't stretch out like denim, so best to check with these companies for sizing advice.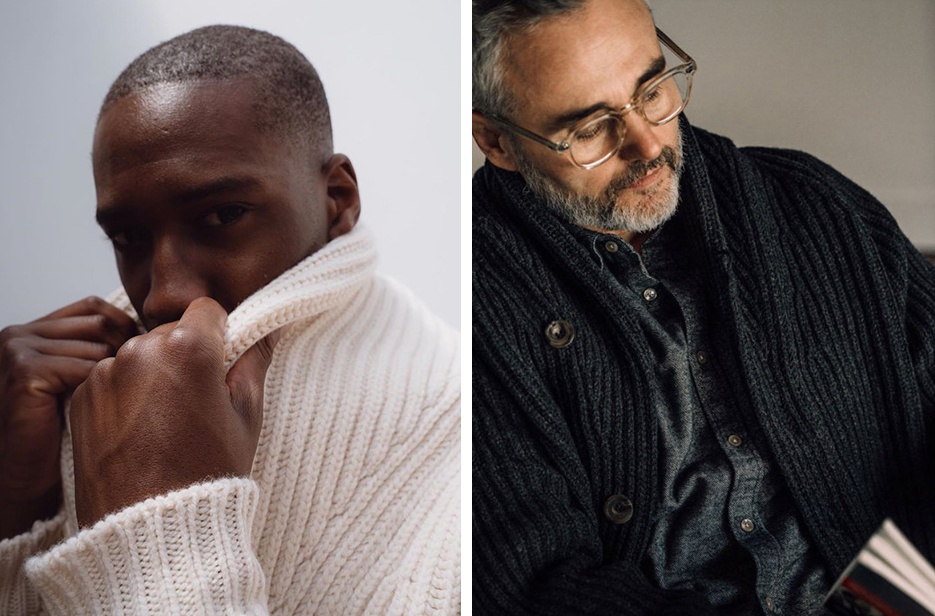 Shawl Collar Cardigans
Along with his lessons on how we can become better people, Fred Rogers taught us something about clothing. Each of his "Mr. Rogers' Neighborhood" episodes started the same way. He'd come home from some unseen outside world, hang up his sport coat in a closet, and then reach for one of his signature cardigans. The message was subtle, but there: changing into simple, comfortable clothes can be a way to hit the refresh button. By trading stiffer jackets for softer knitwear, we shrug off the day's stress.
My at-home uniform is similar, although not nearly as charming as Mr. Rogers'. I wear either a white t-shirt or light blue button-down with 3sixteen jeans, Town View moccasins, and a chunky, shawl collar cardigan. The cardigans are plush, multi-ply lambswool pieces, which make them feel like comfy blankets. Slip one on, and you'll instantly feel more relaxed at home — not to mention save on heating bills.
The key is to get something so thick, the collar looks like a wrap-around neck pillow. I have one from Scott & Charters, which has an elongated silhouette and a chunky collar that drapes like a doughy roll. My cardigan from The Armoury, on the other hand, has a shorter, slightly rounder body with a thick collar that sits flatter on the chest. Both are great and highly recommended. You can find other chunky cardigans from Drake's (who recently collaborated with Todd Snyder on a collection), Cordings, Ben Silver, O'Connell's, Campbell's of Beauly, The Wardrobe Wimbledon, Winston & Company, Kent Wang, and Spier & Mackay. Colhay's, a sponsor on this site, sells a beautiful 6-ply lambswool cardigan in ecru, which would go well with tailored trousers in brown or grey. I mostly wear these softer, loftier cardigans at home since they feel like blankets. For outdoor wear, I prefer denser, hardier cardigans that feel and look more like jackets. You can find those from Inverallan, Denhen 1920, RRL, Kanata, Chamula, The Canadian Sweater Company, and Todd Snyder.