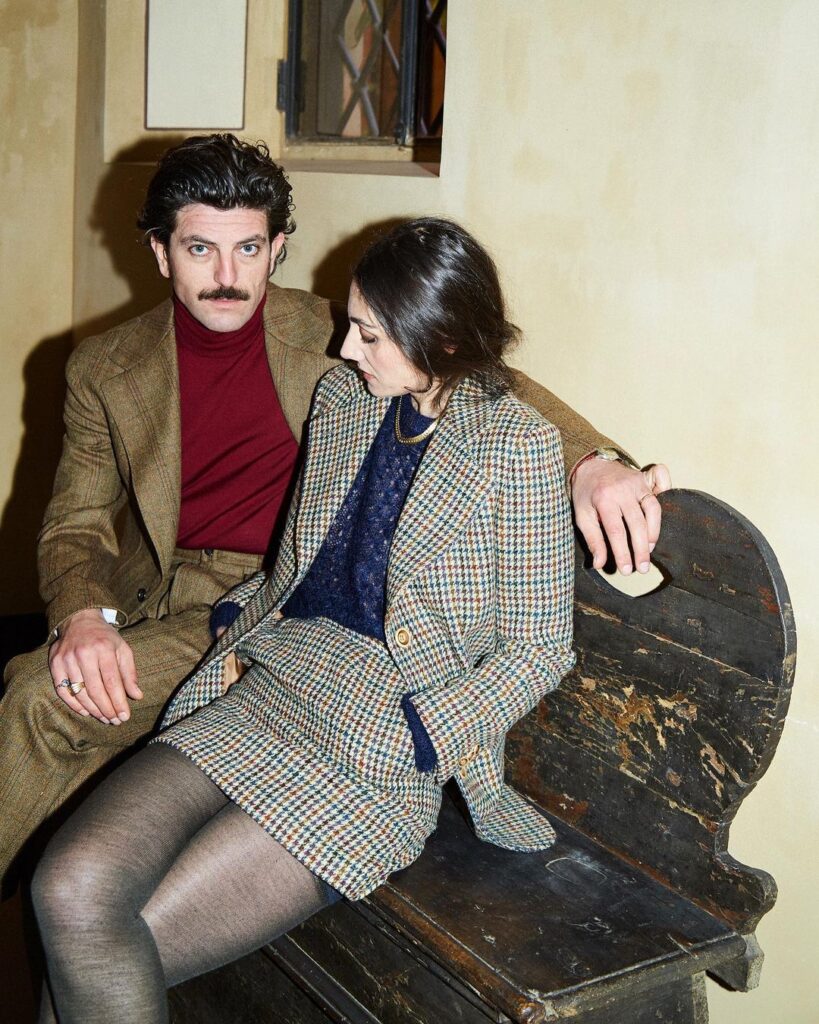 Fashion is often criticized for its creative destruction. Trends are constantly coming and going; new brands are always emerging. What some see as a pointless field, I see as a subject where there's always something new, something interesting, and something different to talk about. For the past few years, I've been doing annual roundups about new brands I'm watching. To be sure, not all of them are actually new — some have been around for a while. But they're new to me and, hopefully, you. This year, I have so many brands on my list that I decided to break this post into two parts. The first part was published last week. This is part two. 
GIULIVA HERITAGE
If you've seen the 1948 Italian neorealist drama Ladri di biciclette (Bicycle Thieves, sometimes mistranslated as The Bicycle Thief), you'll know that post-war Italy was not always the carefree European paradise we imagine today. In the aftermath of the Second World War, the country's economy was in tatters. Allied forces had bombed the country for years until the German Army surrendered in May of 1945, leaving Italy's manufacturing and transportation infrastructures in the rubble. Yet, it was only about a decade later when the Italian economy rebounded — so much so that economists call the period from 1958 until 1963 the "Italian Economic Miracle" (or what Italians call "Miracolo"). This period transformed Italy from a poor, mostly rural economy into a global industrial power. It also propelled Italian fashion onto the world stage.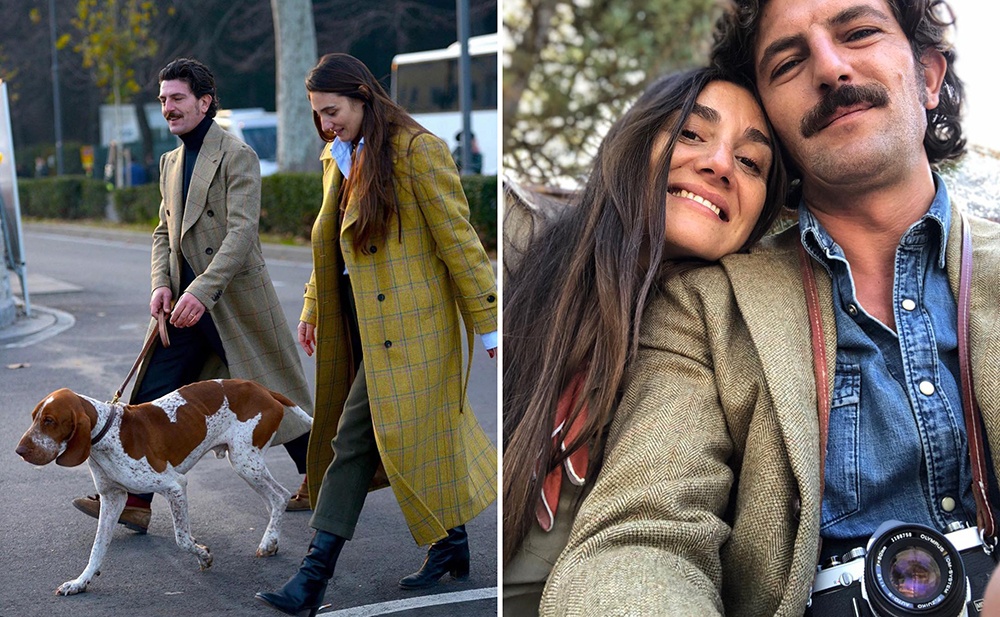 So how did Italian fashion become such a powerhouse? Italian economist and fashion historian Carlo Marco Belfanti credits some of the country's success to what he calls the "Renaissance Effect." This was essentially a marketing strategy, concocted by the 1950s Italian fashion promoter Giovanni Battista Giorgini, that connected Italian fashion with Renaissance craftsmanship, which simultaneously introduced a new kind of provenance — the revered "made in Italy" label — and elevated Italian taste as a model to be imitated. To be sure, Italy has a long and rich history in textiles and craftsmanship, as evidenced by the nation's fine tailoring made in small ateliers. But during the immediate post-war period, the country leaned on the Renaissance as a spectacle, a form of cultural legitimization, and a way to certify noble ancestry to elevate Italian cultural production. To buy and wear something Italian was to place oneself in the tradition of "good taste."
Eugenia Paulicelli, a professor of Italian Studies at the CUNY Graduate Center, wrote about this relationship between fashion, nation, and narration in The Journal of Modern Italian Studies. "Italy's squares, palazzi, and centri storici, where many fashion shows took and even today take place, were the perfect theatre where foreigners could find and have an authentic and spectacular experience of Italy. Fashion shows and parties were staged in the breathtaking beauty of Italian cities, especially Florence, which in the early 1950s took on the mantle of the quintessential birthplace of humanism and the Renaissance. […] Italian menswear too has a history that reaches back into the past, and once again it is the Renaissance past. In fashion magazines and publicity, the Renaissance idea of sprezzatura is often referenced. Coined by Baldassarre Castiglione, author of the Libro del Cortegiano (1528), the term is now associated with coolness, masculinity, and ideal style."
In this context, I've been watching Giuliva Heritage with great interest. The brand was started a few years ago by the husband-and-wife team, Margherita Cardelli and Gerardo Cavaliere. Margherita was once the press relations manager for Alberta Ferretti and Moschino, and now runs her own luxury and lifestyle communications firm. Gerardo is a former lawyer who left his previous career to start Sartoria Giuliva, a made-to-measure tailoring shop in Rome. On Instagram, they live and promote a modern version of la dolce vita (the sweet life), a by-product of Italian marketing. They take photos together while riding boats near Ponza, driving Jeep Cherokees in the Campo Imperatore, and relaxing in their home in Rome. All the while, they wear spectacular clothing.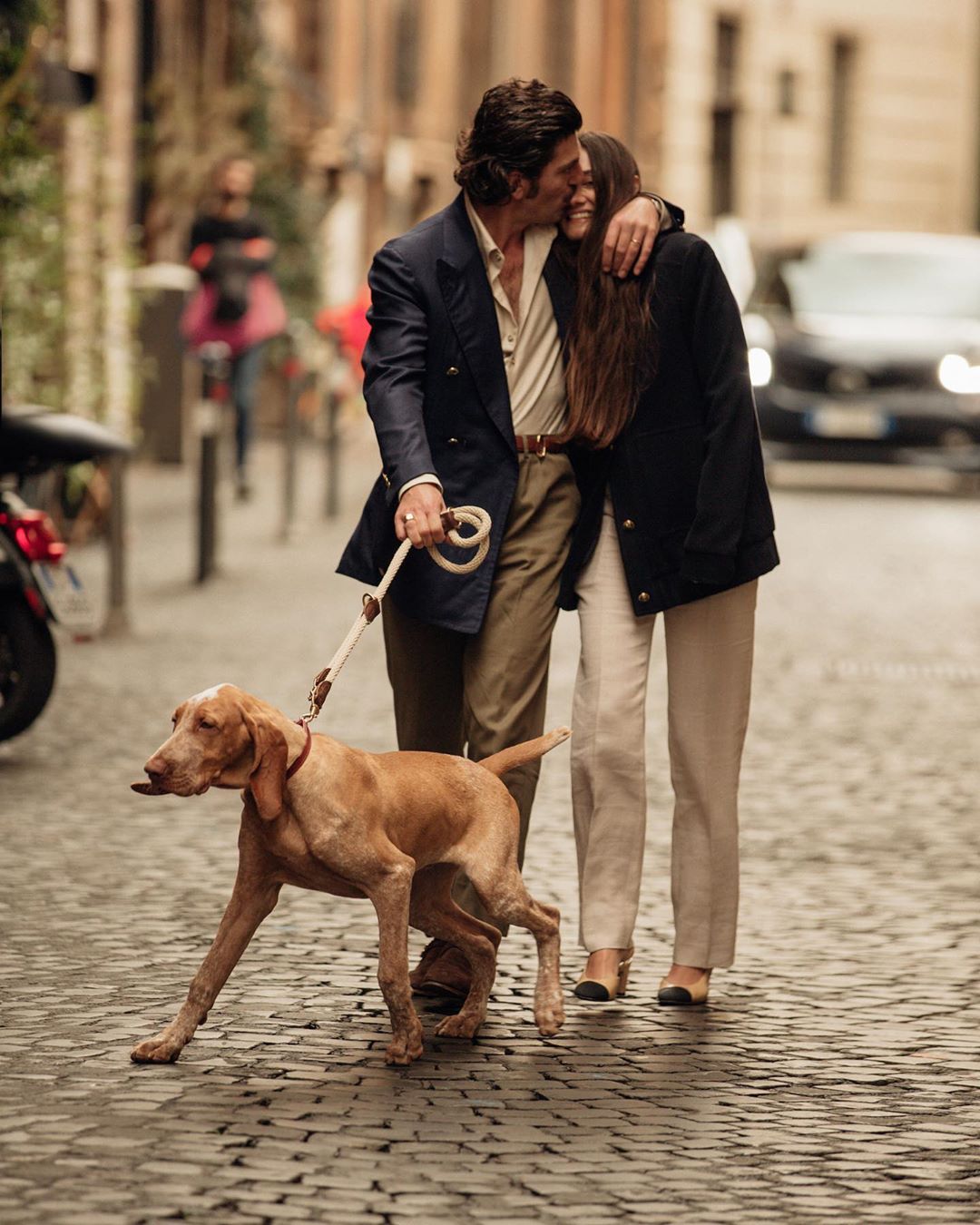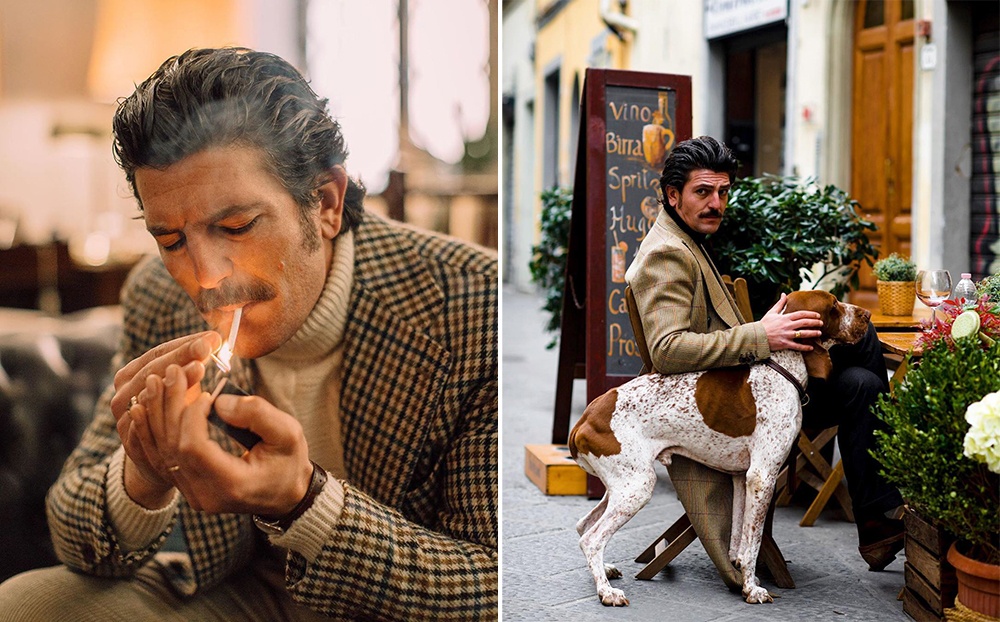 Giuliva Heritage is mostly a womenswear label selling long dresscoats, pleated linen jumpsuits, and feminine accessories. By comparison, the menswear collection is small and basic, consisting of checked tweeds made with wrapped leather buttons, double-breasted blazers, and stretchy shirts knitted from wool and cashmere-blends. Although the company is based in Rome, their clothes are made in Naples (which, of course, adds to their appeal). In sync with today's sustainability concerns, the company offers a lifetime guarantee, where you can send anything back to them for mending and repair. Interestingly, the company also has a collaboration with H&M. I'm glad Italian tailoring is getting more of the limelight, but I wish it weren't through a fast fashion label.
I'm mainly enamored by the company's presentations. The company's styles are bolder, sexier, and perhaps even a little '70s inspired. There's a touch of Tommy Nutter and Tom Ford in there, as well as the "Saharienne" era of Yves Saint Laurent. And yet, there's also something very classic about the way Gerardo wears his clothes. I often find myself scrolling through the company's associated Instagram accounts for visual inspiration. I like how Gerardo layers creamy Arans, burgundy merino turtlenecks, and denim Western shirts underneath his British-inspired tweeds. He often wears high-waisted, pleated trousers with thin belts and tassel loafers. And he mostly relies on cooler tones, sometimes in surprising combinations, such as this grey double-breasted sport coat paired with olive trousers.
Since the 1950s, the idea of that carefree Italian lifestyle has been turned over countless times through designers such as Giorgio Armani, Gianni Versace, and Emilio Pucci. When one narrative about la dolce vita dies, another takes its place. It's been ten years since menswear was obsessed with all things Neapolitan. Menswear enthusiasts don't seem as moved anymore by analytical narratives about Italian workshops or spalla camicia sleeveheads, and it feels like Southern Italian style is ripe for reinvention. Giuliva Heritage repackages it in a way that feels relevant for this moment — intersecting it with menswear's current fascination with Westernwear, generous silhouettes, and romantic 1970s style. I'm curious if this mood will catch on.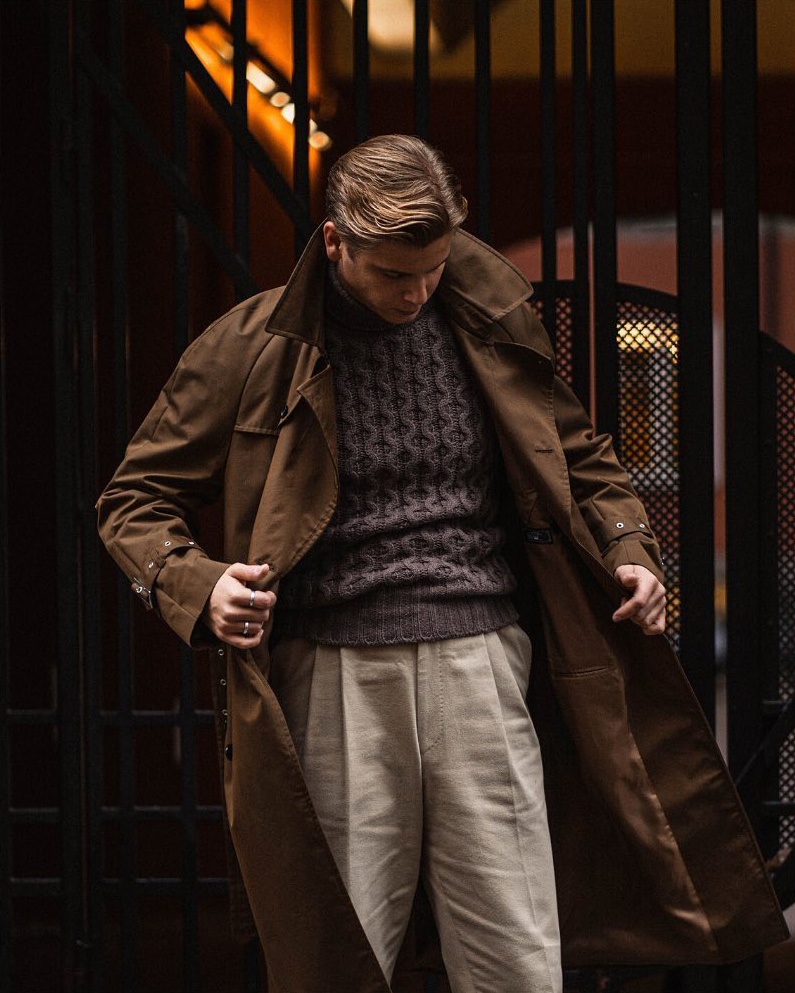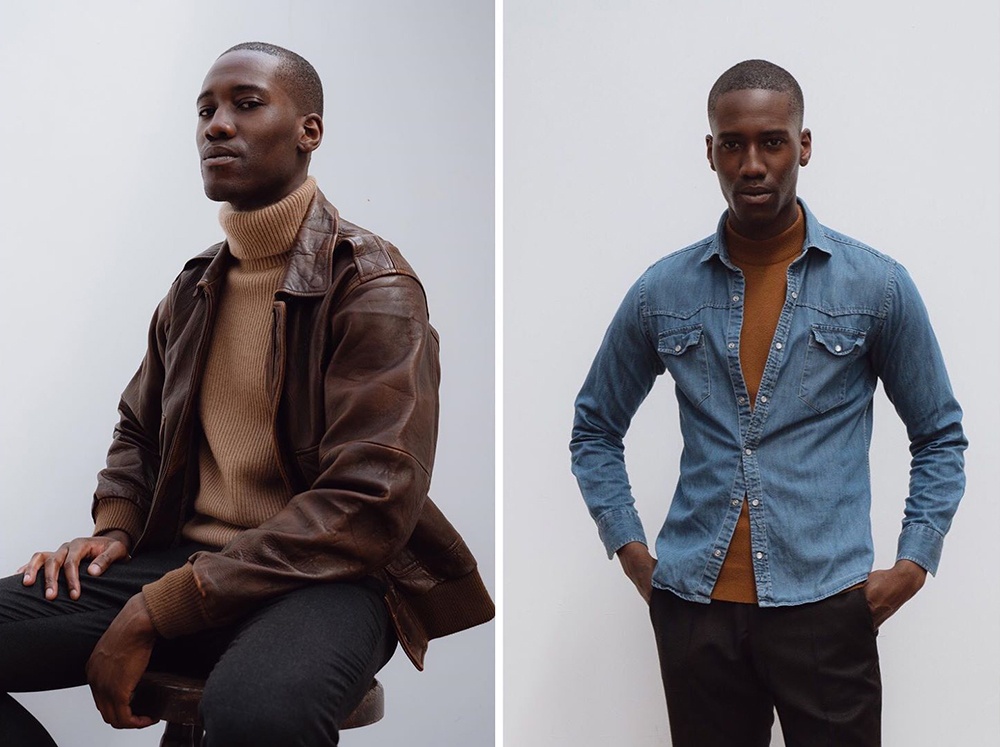 COLHAY'S
Hawick is a small Scottish town located near the Teviot Water, the largest tributary of the River Tweed, where some say Scotland's most famous fabric got its name. For generations, workers here have traced their fortune to a particular kind of alchemy: their ability to transform the soft, downy under-fleece of a certain kind of Asian goat into the world's best cashmere products. Scottish knitwear is known for two things. First, the sweaters tend to be fluffier (let's say more woolen) than their Italian counterparts, which are smoother and silkier. Another aspect is what the Scots like to call "bare finished." Italian producers tend to wash their sweaters more heavily, so they arrive at the store feeling like whipped cream or puffy clouds, but doing so also weakens the yarns. By contrast, Scottish sweaters tend to be stouter and more durable. Softness has to be beaten into them like a pair of raw denim jeans or Goodyear welted shoes. 
While Scottish knitwear is among the best in the world, the cuts, packaging, and presentation lean traditional. You typically find Scottish knits in stuffy trad shops, Savile Row tailoring houses, and other traditional establishments. But in the last couple of years, companies such as Colhay's (a sponsor on this site), Connolly, and Begg (now with a full knitwear range) are casting Scottish knits in a new light. "When people think of Scottish sweaters, they tend to think of a silver fox sitting at a country estate while wearing cords, a tweed jacket, a large checked shirt, and a wool tie," says Colhay's founder Ronnie Chiu. "There's nothing wrong with that, but Scottish knitwear can also be worn in a more youthful, urban, and chic outfit, such as a biker jacket paired with vintage jeans. It's about trying to get a customer with a more modern sensibility to see how he can wear quality, heritage garments." 
I've always been drawn to companies that make traditional men's style feel relevant in today's age. It doesn't have to be dumb, patronizing, or kitschy; the clothes just need the right tweaks and framing. Colhay's is reframing Scottish knitwear without diluting what makes these sweaters so great in the first place. Their items are still fairly traditional and densely knitted, but on their website and Instagram account, they show how you can layer chunky submariners and fisherman crews underneath denim trucker jackets and leather bombers. It's not just about styling or photography, either. They smartly choose colors that pair well with what else is going on in the broader fashion market — deeper blues and oatmeal browns that look just as good underneath Barbour jackets as they do under French chore coats or black double riders. In keeping with their contemporary styling, they also do a slim, tapered silhouette rarely found in traditional Scottish knitwear. I haven't wanted to wear a mock neck ever since the style became associated with Tiger Woods, but the way Colhay's styles it on their website with a snap-button denim shirt and a suede jacket has me reconsidering.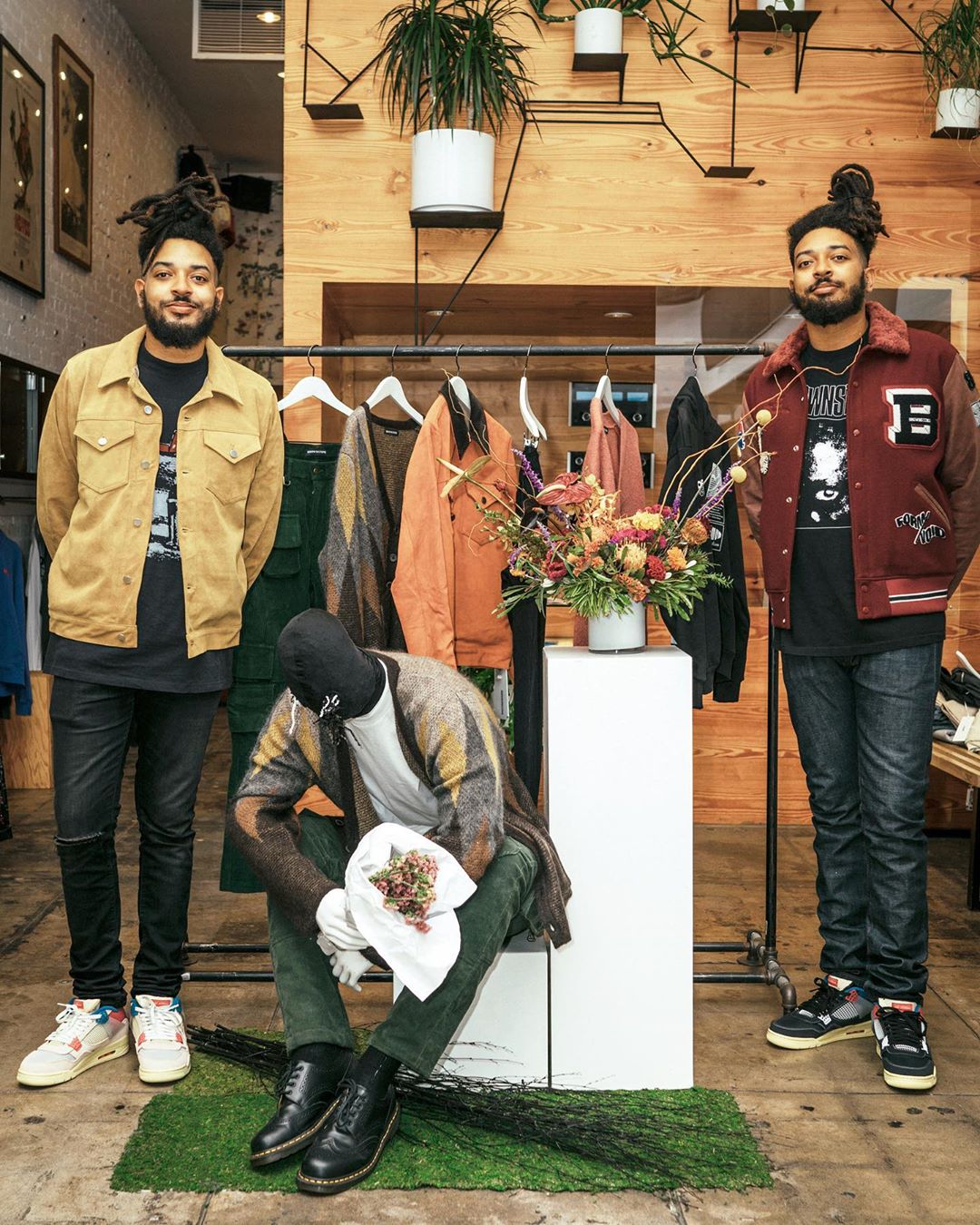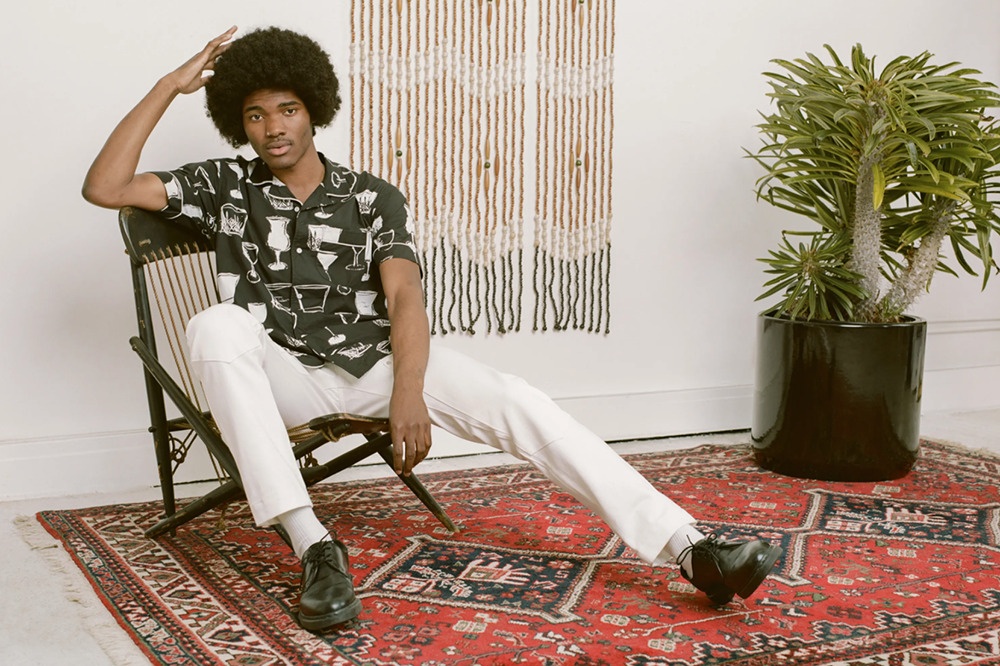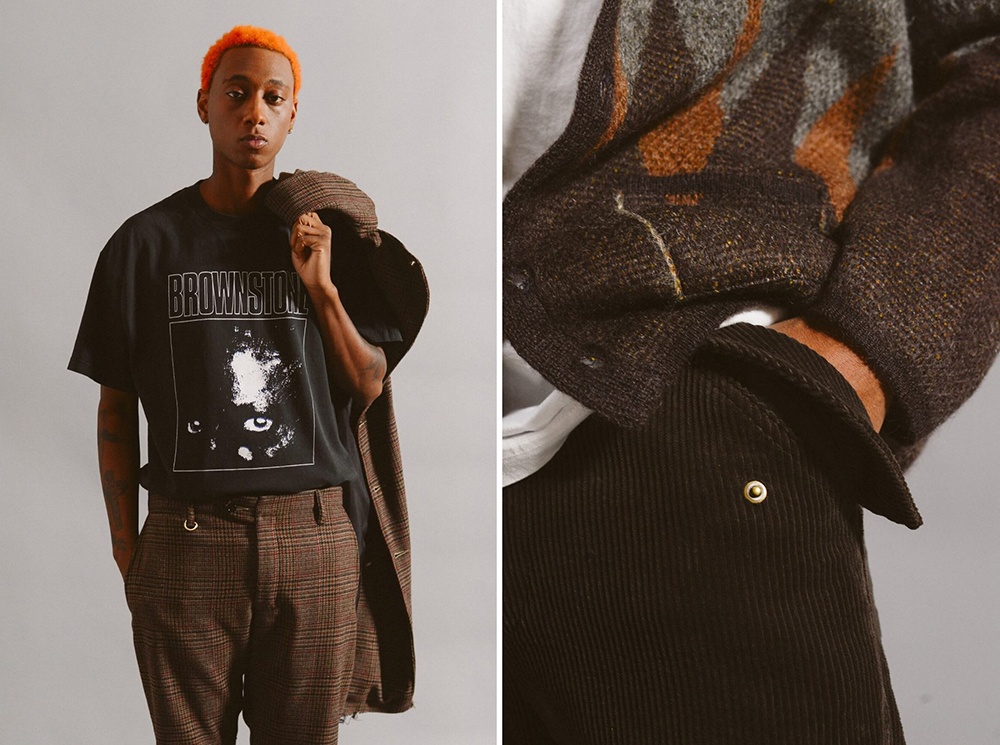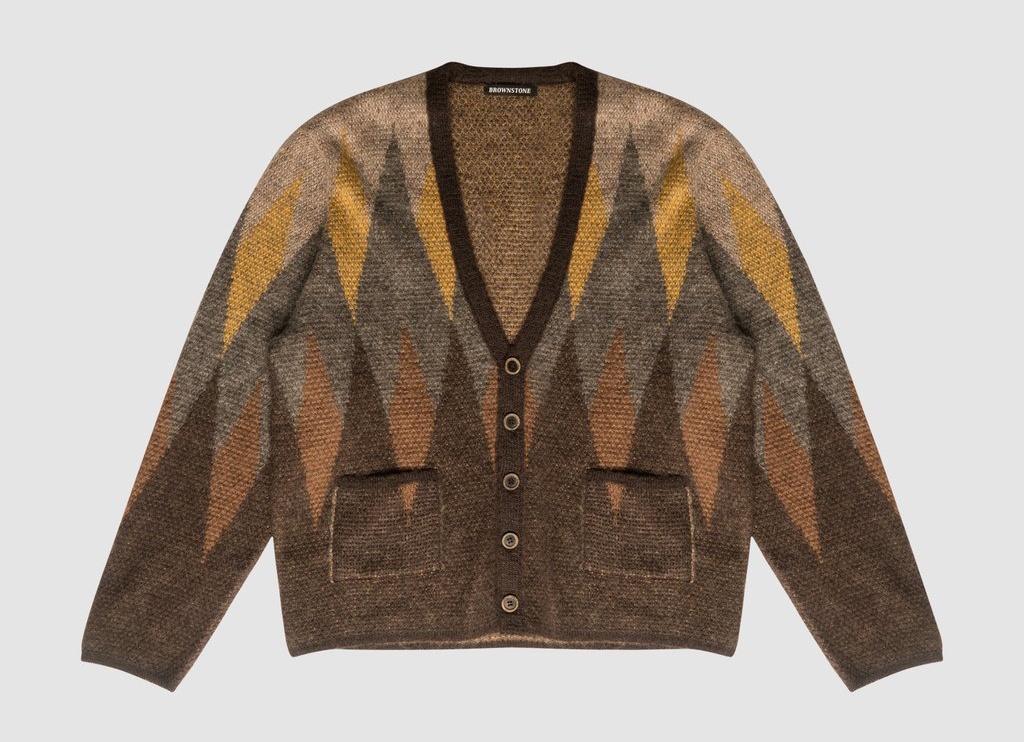 BROWNSTONE
Union owner Chris Gibb has a strong sense of personal style and seems to know what's cool a year or two before anyone else. His taste has been a bellwether for fashion since he worked at Stussy and Union in New York in the 1990s. Since opening his Los Angeles-based boutique, he's helped transform Visvim and Thom Browne into semi-streetwear brands and secured a Jordan collaboration with Nike. I often turn to his shop to see "what's next."
So in 2018, when he showed up to the GQ photo studio while wearing a pair of washed jeans, some yellow Vans, a vintage Deee-Lite tee, and a chunky cardigan from an unfamiliar label, I took notice. The cardigan was from Brownstone, an up-and-coming label run by two brothers. They say you should never mix family with business, but Warner and Waverly Watkins have been inseparable since birth. After graduating from Morehouse College, the twins worked for various fashion-related companies, including a boutique and a showroom. A few years later, they took that experience and launched their own brand, starting with screen-printed tees before moving into cut-and-sew.
Brownstone is something like the American version of the American-inspired, Japanese punk labels Undercover and Neighborhood. They make Melton-wool-and-leather varsity jackets, cropped Japanese cotton trousers, and screen printed hoodies. I like how their printed vacation shirts and graphic tees can be worn under classic items such as trucker jackets and black leather double riders. Their vintage-inspired, heavily textured cardigans have a bit of that "Kurt Cobain on MTV Unplugged" aesthetic, but look a lot more manageable for people who don't want to go full grunge. Filmmaker Calmatic, who directed Lil Nas X's "Old Town Road," wore one when he accepted a Grammy last January. Ladies look pretty great in them, too. If you like Nepenthes-related brands such as Needles, Engineered Garments, South2 West8, and SuperNova, you'll likely find something here that will work with your wardrobe.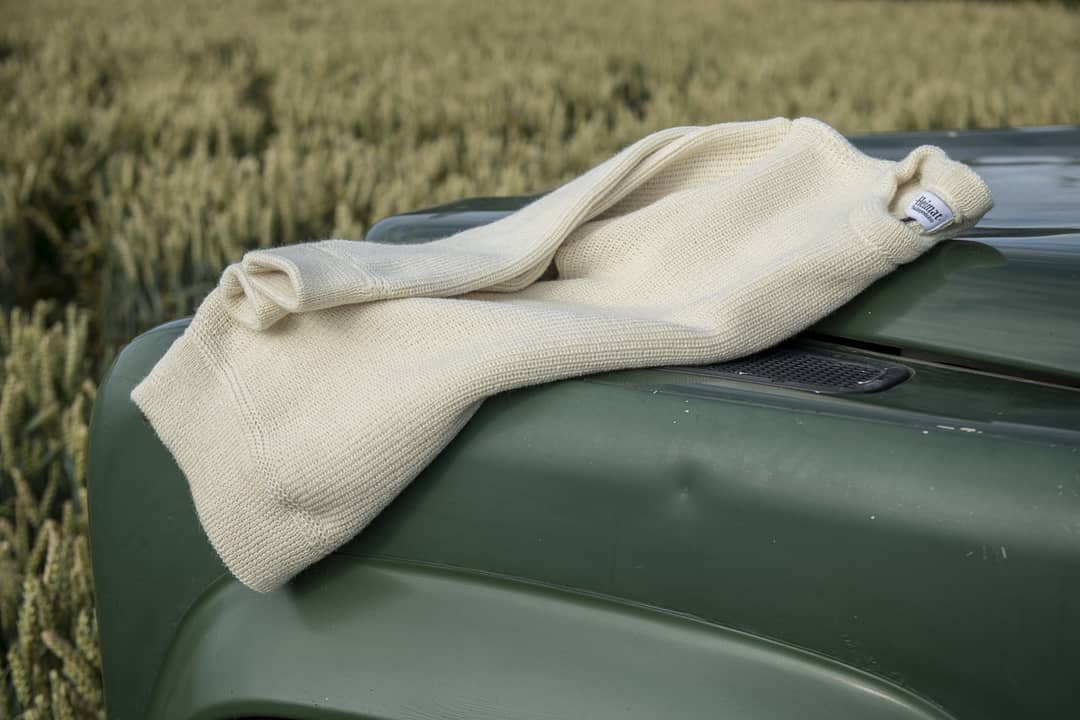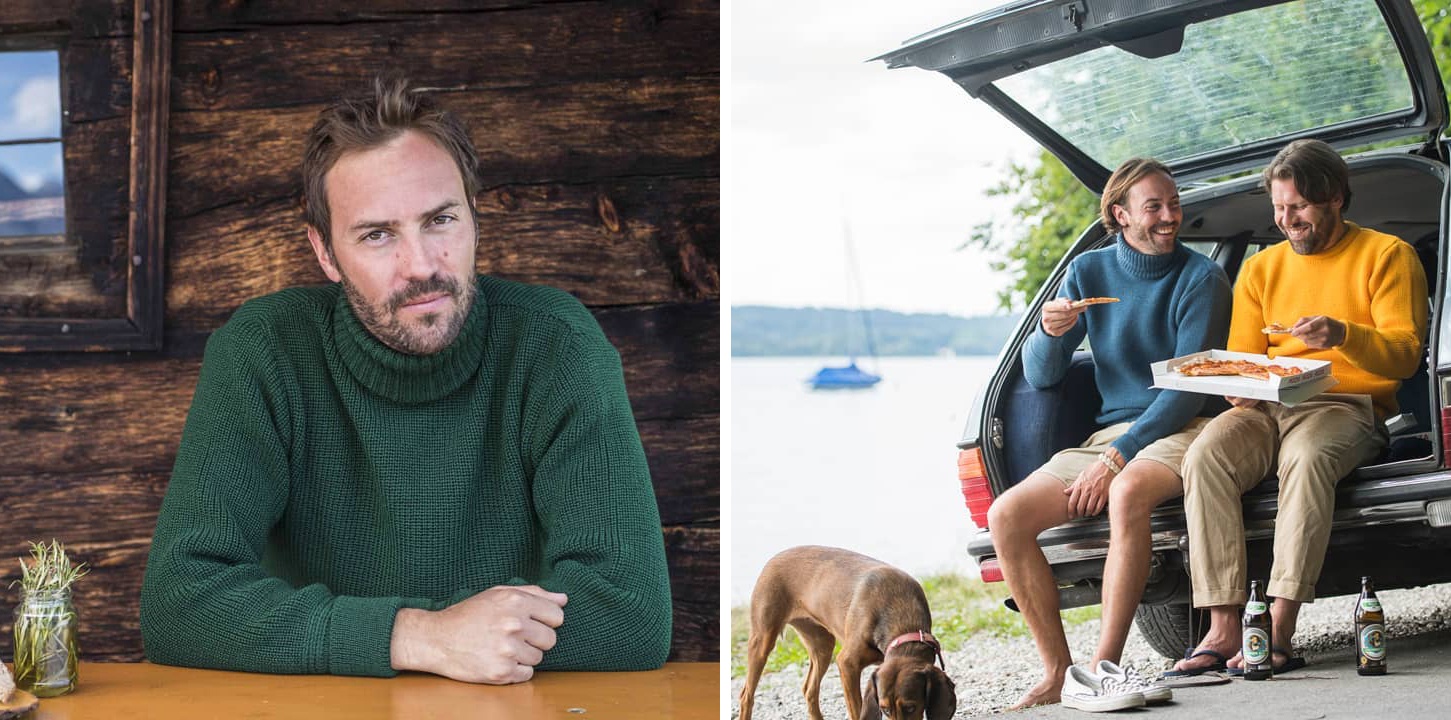 HEIMAT TEXTIL
Four years before he retired in 2002, Yves Saint Laurent said he was "no longer concerned with sensation and innovation, but with the perfection of [his] style." When doing these roundups, I often catch myself trying to find the most interesting or innovative brands that might fit into the wardrobes I generally talk about here. But the things that actually wear on a daily basis are often very basic — a sport coat with brown whipcord trousers and Brooks Brothers' black tassel loafers, or 3sixteen's SL-100x jeans with an RRL flannel and a pair of all-black Blundstone boots. In that spirit, Heimat Textil isn't particularly sensational or innovative, it's just practical and dependable. 
Christian Hofmann started the line after an 11-year career at Ralph Lauren, where he served as the Director of Merchandising Europe for Polo and RRL. "My whole life I wanted to start my own brand. Do things the way I want them to be done and put my stamp on a creative project," he says. "My main inspirations are the outdoors and lifestyle sports, such as surfing, hiking, or just riding your motorbike. I love things that are simple, made for a purpose, and stripped of any unnecessary design features. Hence why a lot of my inspiration comes from traditional workwear or military garments."
Heimat's sweaters are made at a family-owned mill based in Germany. The company offers classic, rugged styles, such as U-boat rollnecks, rugby crews, and marine sweaters made from a heavy and thick yarn. The sweaters are designed to fit very snug at first, but they soften up and stretch out after a few wears (Christian compares them to raw denim jeans). "I love Heimat for its rugged, heavy style and German quality," says Mark Cho, who carries the line at his stores. "The heft of the knit makes it very suitable for being worn on its own, especially with heavier fabrics. My favorite is their mini rollneck that works beautifully with a soft button-down shirt." You can find Heimat at The Armoury, Tanner Goods, and Trunk Clothiers (the last being a sponsor on this site).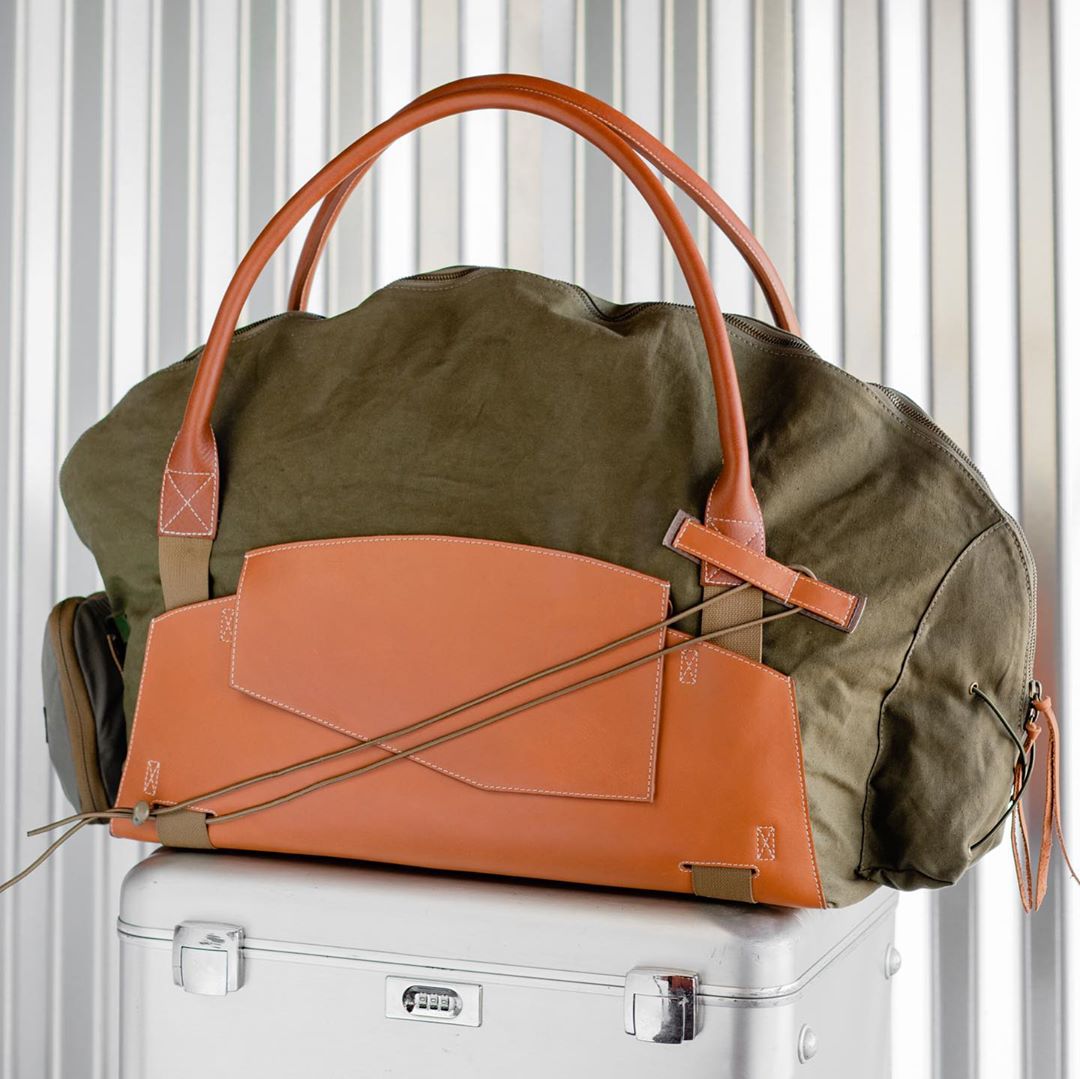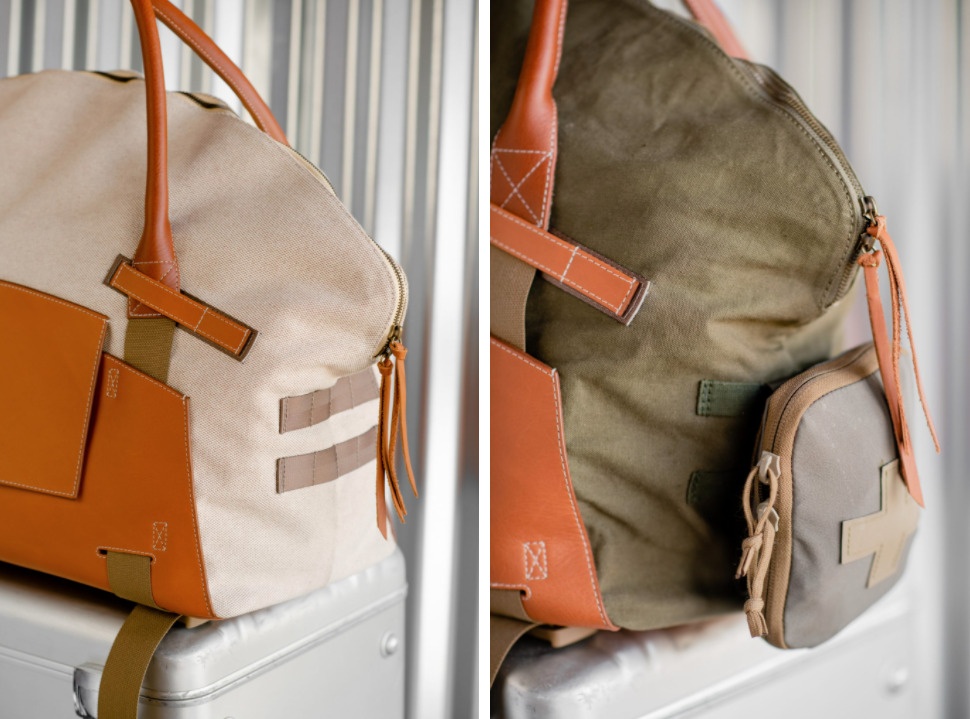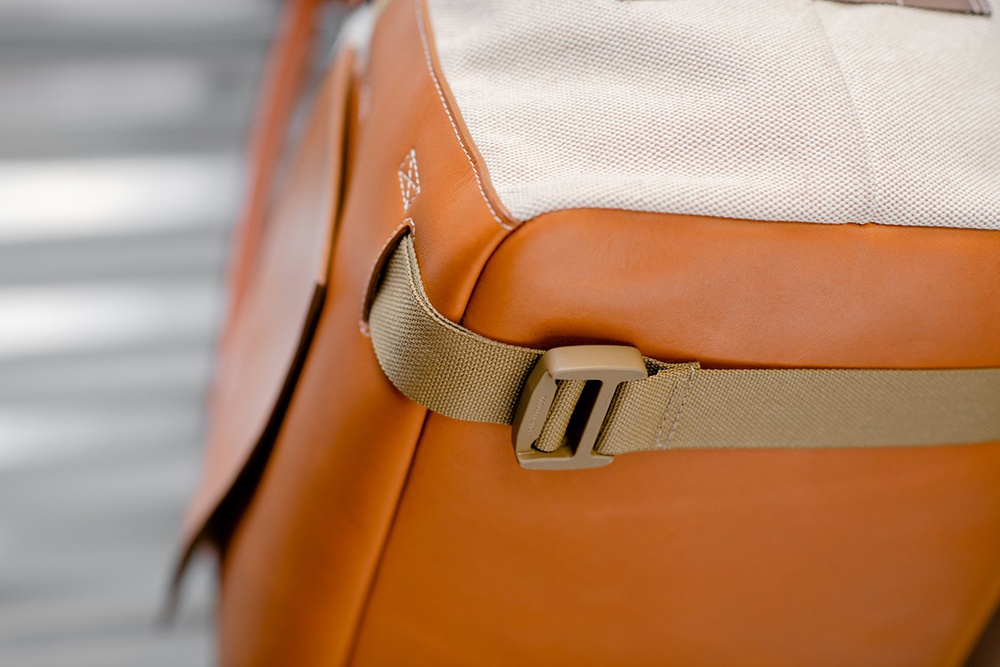 THE OBSERVER COLLECTION
Robert Spangle, the talented photographer behind the street style site Thousand Yard Style, lives on the road. In fact, before this year's lockdown, he hadn't stayed in one place for more than a few months since he was 17. Robert jokes that he travels so much so he can see all of his friends, but the truth is that he's a much sought-after photographer. Over the years, he's shot for British GQ, Vogue, Vanity Fair, The Rake, and Popeye. And before becoming a fashion photographer, he traveled around the world as a sergeant in the US Marines, doing reconnaissance in Latin America, North Africa, Western Europe, and the Middle East. He embodies that quote in Jack Kerouac's On the Road: "because he had no place he could stay in without getting tired of it and because there was nowhere to go but everywhere, keep rolling under the stars […]"
Given Robert's background, it's surprising and not surprising that his new line, The Observer Collection, is so compelling. It's surprising because this is Robert's first attempt at designing a line. The Observer Collection grew out of his senior thesis at Otis College in Los Angeles, where he studied fashion and industrial design. Yet, the bags are more interesting and stylish than most luggage pieces on the market. At the same time, it's not surprising for a man who has spent almost his entire adult life shuttling between airports, hotels, and worksites. "When my photography career started taking off, I was traveling about thirty weeks out of the year," he tells me. "I wanted to design luggage for myself and my peers, who are also always on the road. After a lot of thought, I realized I wanted to address the underlying feelings that come with travel — the rootlessness, stress, and inconsistency that come with traveling between time zones. The designs became very much about having a uniform, a system, and rituals."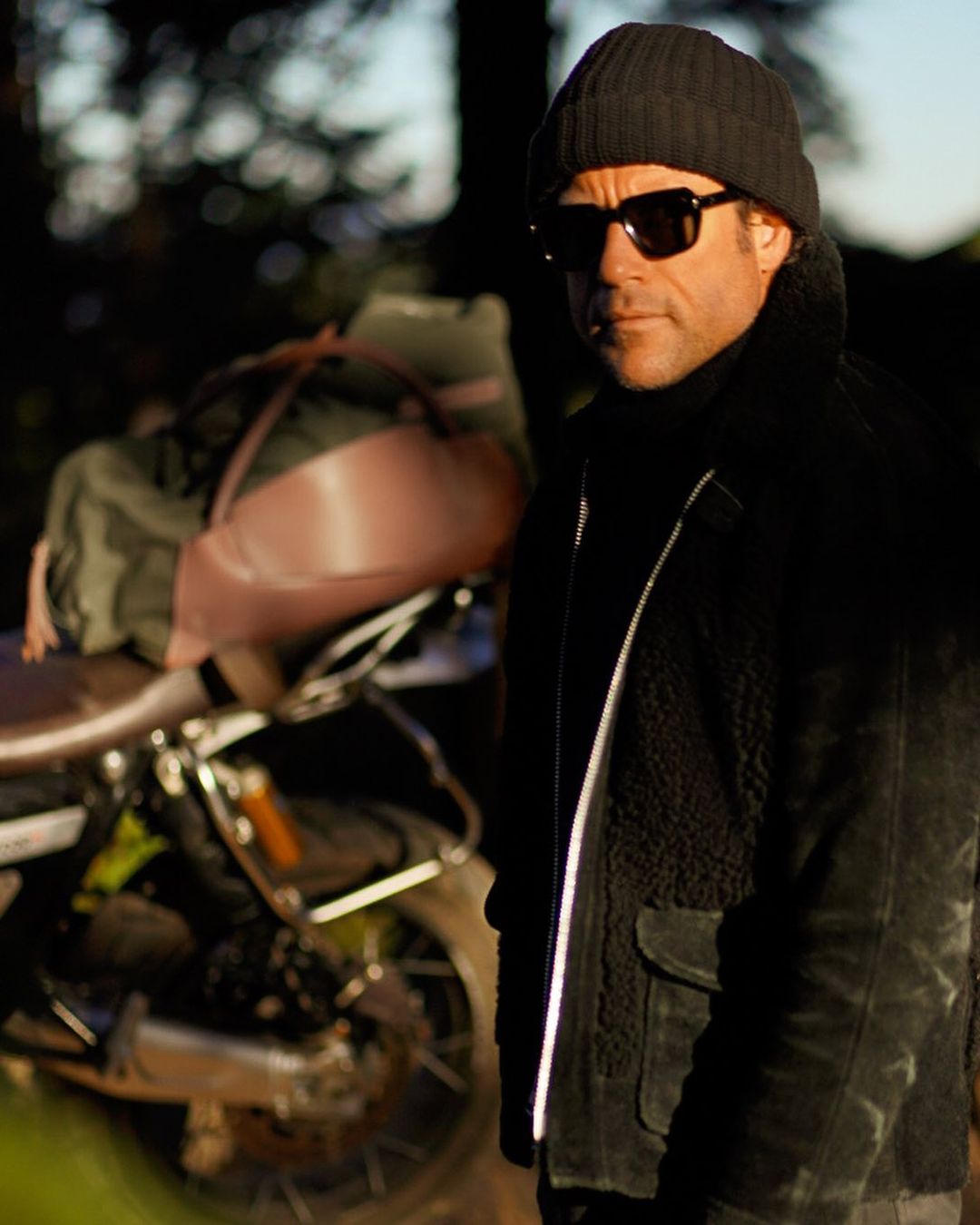 The Observer Collection reflects Robert's personal style. He sells military MKII watches and modified, vintage, white Levi's 501s, which have become part of his uniform. However, the core of the line is made of military-inspired, but not military repro, travel accessories, including full-grain Italian leather totes, folios, and passport-and-notebook wallets (Robert says he's kept a journal for as long as he can remember and recommends Muji or Traveler's notebooks). I'm mostly in love with the Seebag, a smartly designed carryall made from a combination of Italian vegetable-tanned leather and either a cream-colored Italian cotton canvas or Vietnam-era US military canvas.
Along with being supremely stylish, the Seebag has tons of great details: spacious exterior pockets covered with a magnetic-secured flap for easy access, a snap-in waterproof liner to protect the interior from spills, MOLLE webbing for mounting specialized pouches, a small pocket for a water bottle, and my favorite detail, adjustable leather handles. In the photos above, you can see how the leather handles are secured using canvas webbing straps, which wrap underneath the bag. Those straps can be loosened or tightened, which will lengthen or shorten the leather handles accordingly. This is great for guys who worry about the bottom of their bags dragging on the ground. At the same time, the straps can also be loosened so you can throw the carryall around your body like a crossbody bag. My friend Peter Zottolo, who owns the olive version, says of it: "Being that it's flat on the bottom and tapers up, it can be carried like a tote, on one shoulder, or across the body, depending on your needs and situation. Additionally, you can collapse the bag and use it as a daily carry or expand it for a weekend trip, all without having to mess with straps. This is my do-everything, go-everywhere bag. The only other bag I want is the same one in black."
Robert tells me that he's currently working on fragrance containers, travel containers, camera bags, and a ready-to-wear line of tailored clothing. "It's important to me that any design can easily transition from the field to airports," he says. "I've also built serviceability into the designs whenever possible. The handles of the Seebag can be replaced in the field with no tools. Much of it just comes down to testing, refining, and getting a lot of feedback from peers." I'll be keeping my eye on The Observer Collection, as a guy with this kind of design talent is going somewhere.