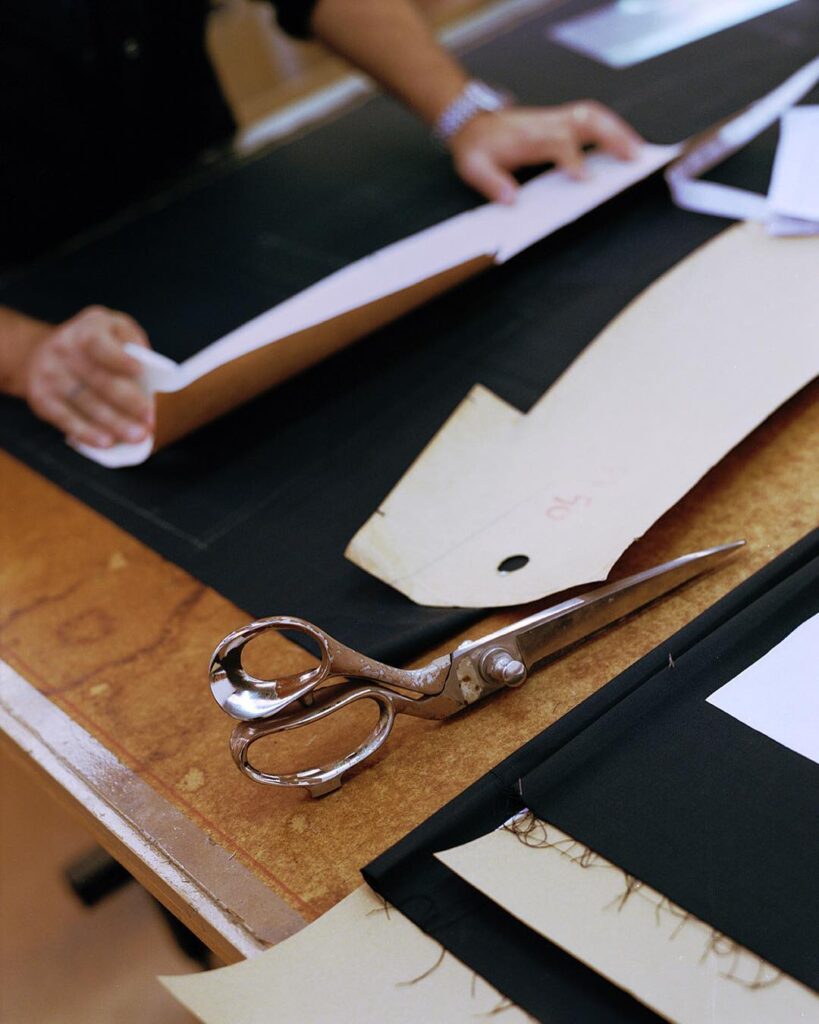 In the last few months, the fashion press has been abuzz about whether the coronavirus pandemic will sound the death knell for the suit. Over on Savile Row, bespoke tailoring houses are getting crushed by soaring rents and the lack of overseas orders. In the United States, three of the largest companies to declare bankruptcy this year — J. Crew, Brooks Brothers, and most recently Men's Wearhouse — are known for their affordable tailoring. In her recently published New York Times Magazine article, Irina Aleksander wonders if Americans may have settled into sweatpants forever.
As most people only wear tailoring to the office, suit sales will likely be in a slump for a while. But for people who dress for pleasure, I imagine the suit and its accoutrements will remain relevant for some time. The fact is, it feels good to dress up. "Outside" clothes help divide the day into distinct periods, which is especially nice now that work-from-home culture threatens to make every activity feel the same. A few weeks ago, I got coffee with my friend Peter Zottolo outside of a cafe, where he told me that he and his wife still try to find occasions to dress up now and again. One day we'll return to bars, restaurants, and perhaps even offices. And when we do, "nice" clothes will return.
The good news is that the tailored clothing market has never been better. Ten years ago, if you wanted a semi-affordable suit, your options were mostly limited to J. Crew, Brooks Brothers, and various haberdashers who worked with Southwick. You could shop second-hand, of course, but what you saved in money, you spent on time. Today, there are many more options at affordable prices, particularly for people who favor classic Italian style. If you're looking to get a suit any time in the future, here are three places that I think are worth being on your shortlist.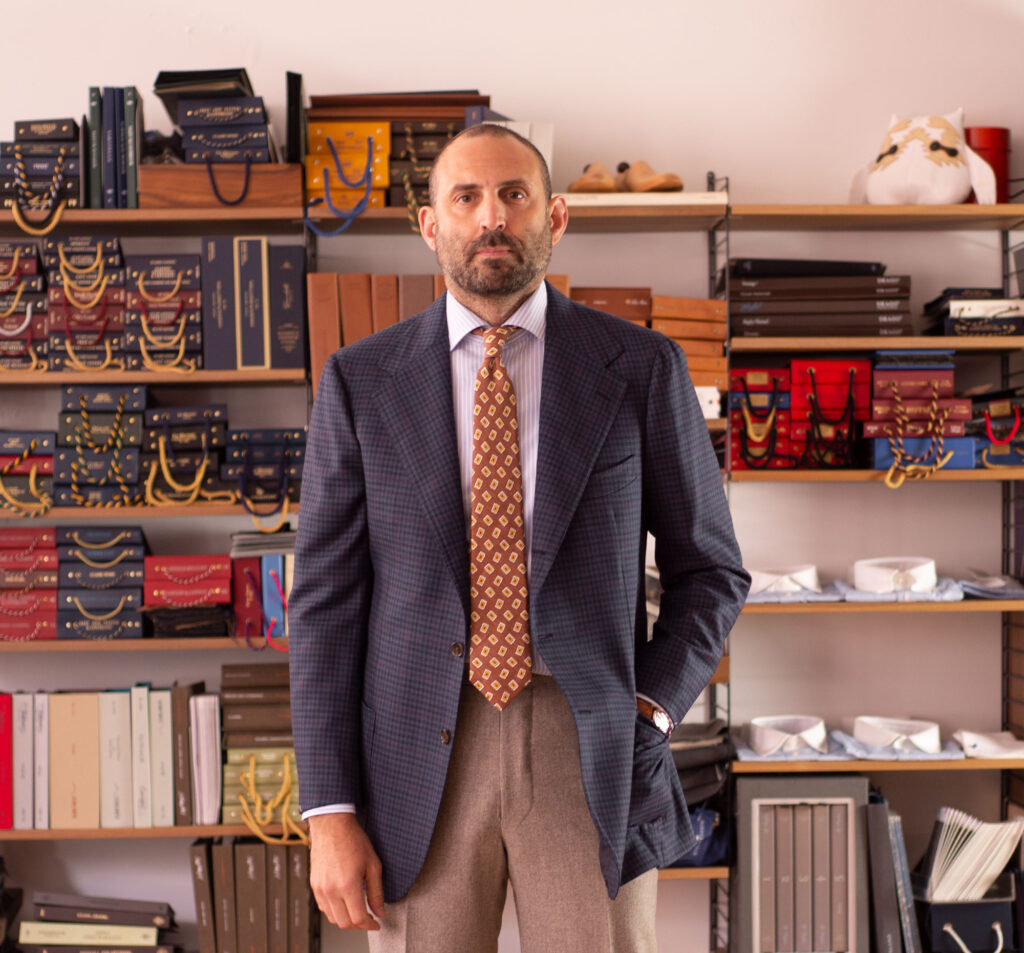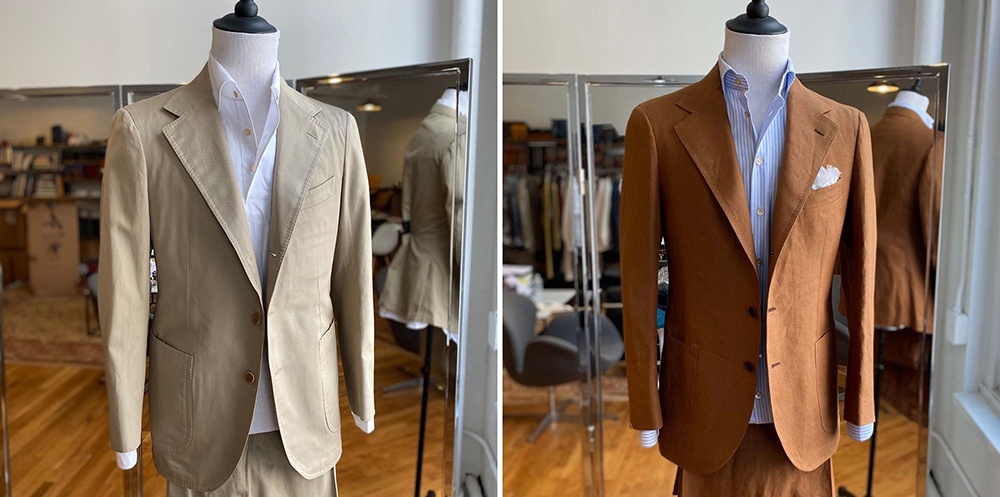 No Man Walks Alone x Sartoria Cararra
When Antonio Ciongoli announced in the summer of 2017 that he would be leaving Eidos, menswear fans went scrambling. Eidos perfectly rode that line between interesting and easy-to-wear, with pieces such as perfectly executed, cutaway collar polos, and luxurious cashmere Shaker sweaters. They also had exceptionally well-made tailoring at affordable prices. The brand's suits and sport coats retailed for about $1,500 and $1,300, respectively, which is an exceptional value given their full canvassed construction and unique styling. Years after Ciongoli departed Eidos, the company's StyleForum thread is still active, with members posting questions about where they can get certain pieces.
Shortly after Ciongoli's announcement, No Man Walks Alone founder Greg Lellouche (a sponsor on this site) searched for a company that could replace Eidos in his store's line-up. He eventually landed on Sartoria Carrara, a Tuscan factory producing private-label tailoring for various high-end brands.
At No Man Walks Alone, Sartoria Cararra neatly fills the space Eidos once occupied. Suits and sport coats retail for about $1,600 and $1,300, respectively, and No Man Walks Alone can take custom orders (including made-to-measure, made-to-order, and cut-make-trim, the third of which is where a customer supplies their own cloth). Jackets are fully canvassed and feature handwork in the areas where such execution makes the most impact — in the attachment of the collar, sleeve, and gorge. Everything is also cut by hand, not with saws or lasers, and coats are finished with a handsewn buttonhole on the lapel. On this list, Cararra's tailoring features the most handwork.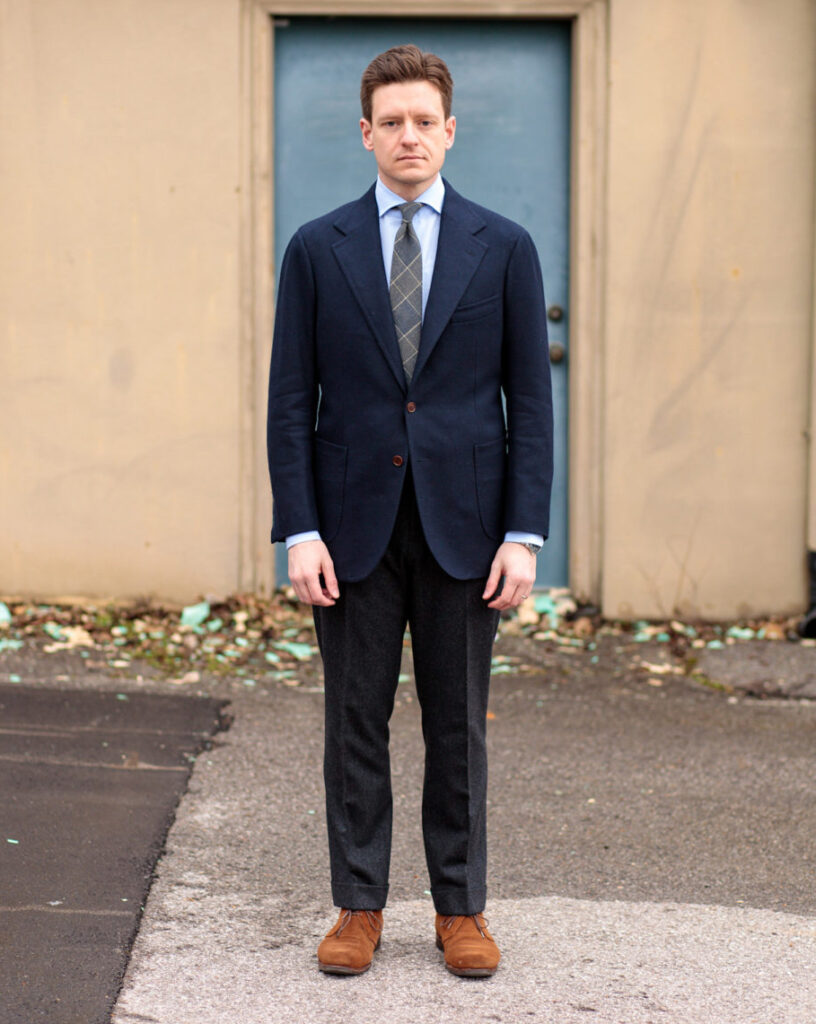 The cuts at No Man Walks Alone were developed in-house and are exclusive to the store. In the picture above, you can see the cut on Mitchell Moss, author of the blog Menswear Musings. Mitchell pinned the coat at the back to simulate what a tailor might do so that you can get a better sense of the silhouette (in some of NMWA's product shots, the coats look fuller since the waist hasn't been nipped). The most distinctive feature is the lowered gorge, which is a technical term for the seam that connects the collar to the lapels. The gorge determines the shape and placement of the notch on a lapel. By lowering the gorge, No Man Walks Alone returned the notch to a more classic position.
While developing this model, Lellouche says he wanted to step back from the neo-Neapolitan cut, which has been designed for export markets in the last decade or so. "Gorges have gotten higher and higher," he said in an interview at Menswear Musings, "jackets are shorter and shorter, buttoning points are way above the navel, and trousers have gotten slimmer and slimmer. We found great dissonance between what's marketed as 'Italian' or 'Neapolitan' and what we see on Italian men when traveling abroad. So we stepped back and reverted to proportions that make sense for the wearer."
There are some other important elements of this silhouette. The shoulders are soft and sloping, but slightly extended, resulting in a more masculine V-shaped figure. The skirt sits close to the hips; the chest is a bit full (what some call draped or swelled). By pressing both outlets inside the coat's sleevehead towards the coat, rather than towards the sleeve, you get a much more natural, rounded shoulder. And by lowering the buttoning point and cutting the lapels razor straight, you get an elongated lapel line. Lellouche describes the cut as "balanced." "Nothing too caricatural," he says, "but more the tasteful style you actually see on well-dressed Italian men."
No Man Walks Alone has some wonderful pieces from Sartoria Cararra at the moment. The tan checked sport coat is made from Fox Air, a tropical wool with a bouncy, spring-back quality that allows the garment to easily shed wrinkles. No Man Walks Alone also carries some staple fall/winter coats, such as this brown tweed, grey Shetland, and tan gun club. Any of those would look tremendous with taupe trousers. Finally, I love this tan corduroy suit. It's made from one of Loro Piana's cotton-blended corduroys, which drapes and behaves more like wool than pure cotton. Pair it with a light blue, oxford cloth button-down and some suede loafers for the perfect Thanksgiving outfit.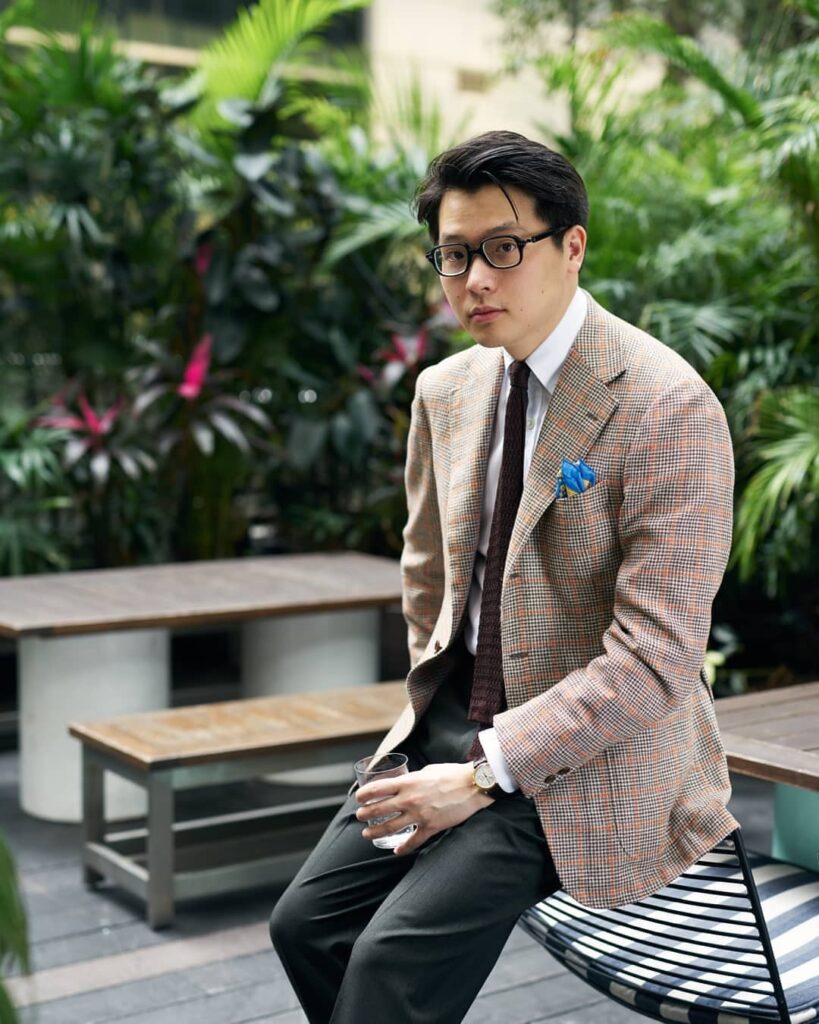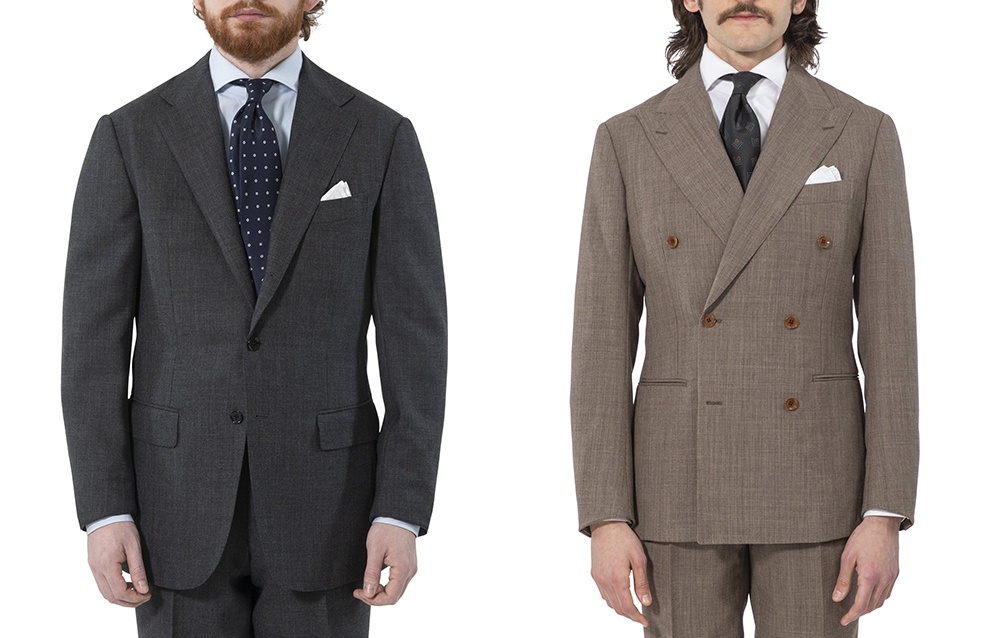 The Armoury x Ring Jacket
About ten years ago, Mark Cho stepped into an Isetan emporium to try out a relatively unknown, ready-to-wear tailoring label called Ring Jacket. He came to the store on a recommendation from his friend George Wang, who would later start the Beijing-based menswear shop BRIO. George has excellent taste and an uncanny ability to sniff out the best of the best (many of today's menswear favorites, including Ring Jacket, Liverano & Liverano, and Sartoria Corcos, lead back to one of George's treasure hunts). That day, Mark walked out of the Isetan store impressed. "I thought there was something special about it," he said in an interview. "I thought the taste was great, the construction was great, the details were great. Eventually, when I wanted to start The Armoury, I went to Ring Jacket and asked if they could be part of the store."
You can find Ring Jacket today at retailers such as Trunk, Supply & Advise, and even Nordstrom, but my favorites from them are the exclusive models sold at The Armoury. These suits and sport coats, which were built from the ground up, are quite different from Ring Jacket's usual offerings (including the 184, which is a short, slim jacket with narrow lapels and a high gorge). Instead, The Armoury's jackets tend to be a bit fuller and broader while still retaining that uber-soft construction.
Much like No Man Walks Alone's Sartoria Cararra line, The Armoury's Ring Jacket models are fully canvassed and mostly machine-made, but hand executed in the areas where handwork counts most — in the attachment of the sleeves and collar. "You can tell when a sleeve was hand attached by looking at the lining," says Max Papier, who serves as The Armoury's Content Manager and Brand Strategist. "If there are small, slightly irregular, curved stitches on the sleeve lining near the armhole, it was handsewn."
Most men will want to start with the Model 3, which is The Armoury's flagship Ring Jacket product. The Model 3 is a softly constructed coat with no padding, just a lightweight canvas that extends onto shoulder. Again, like with Carrara, the shoulder is soft and sloping, but slightly extended. Combined with a bit of drape in the chest, you get a more flattering V-shaped figure. "We find that it fits almost any body type," Papier adds. "If you have narrow shoulders, the extended shoulder line will help build that V-shape. If you have broad shoulders, your natural shoulders will fill that space."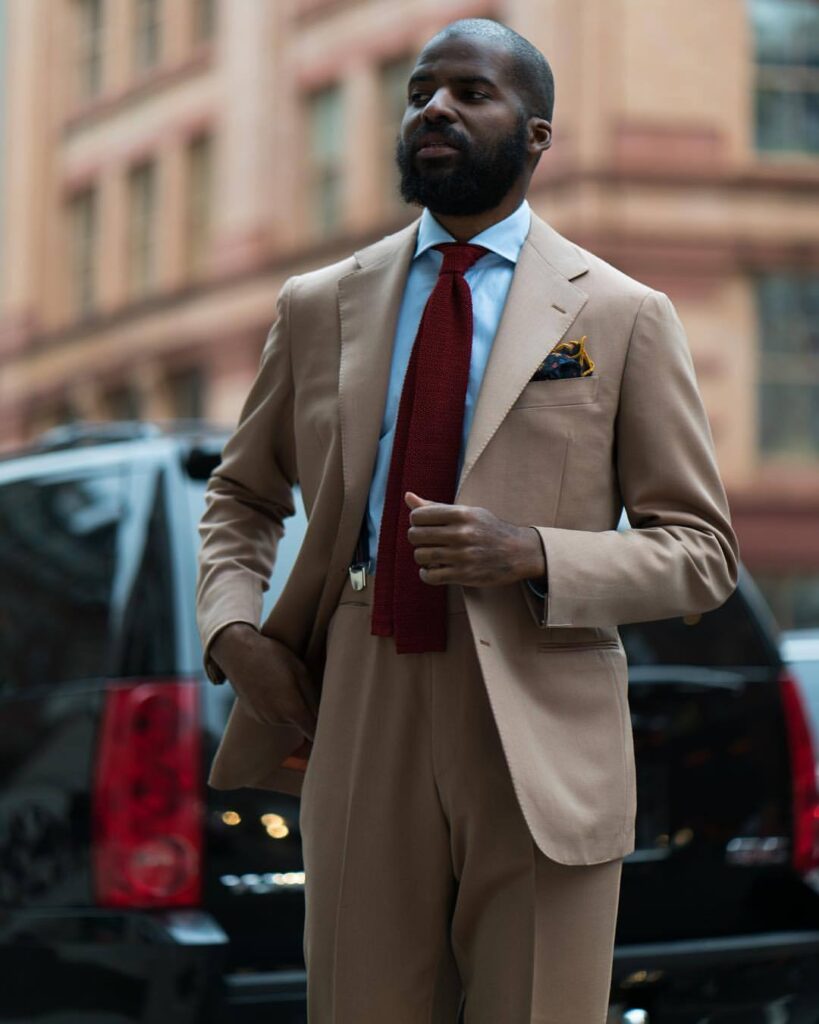 The Model 3 is supposed to be The Armoury's take on Neapolitan tailoring, but you can also see some of Liverano's influence through that soft, extended shoulder and slightly rounded silhouette. As someone who could be in better physical shape, I find the Model 3 helps give the illusion of a more athletic figure. It's one of my favorite cuts on the ready-to-wear market and available as MTO or MTM through The Armoury's trunk shows (MTOs can be done remotely). The Armoury also has other offerings:
Model 1: This is The Armoury's first exclusive Ring Jacket model. Whereas the Model 3 is good for casual suits and sport coats, the Model 1's features a slightly more padded shoulder line that makes it ideal for formal business suits.
Model 4: The Armoury's tuxedo model. This style can also be made into a one-button, peak lapel suit if you choose another cloth. 
Model 6: A double-breasted jacket with the Model 3's soft shoulder line. Many men are skeptical of double-breasted jackets, as they're less common, and some men aren't sure if the style suits their figure. The Model 6 can be an excellent way to try out a double-breasted coat without sinking a lot of money into something custom-made. 
Model 7: A completely unlined jacket that's designed for warm summer months and traveling. On the one hand, the coat looks a bit messier when worn, as it doesn't have any canvassing inside that would otherwise straighten out the cloth (the jacket is lightly fused). On the other hand, it's exceptionally lightweight, comfortable, and looks a lot more relaxed. Mark wears it on Instagram in a dashing, lightweight, pink summer cloth. Notice how the front of his coat hangs in a more fluid way. 
Model 11: Inspired by Ivy Style tailoring, the Model 11 features machine sewn, lapped seams and a dartless front. It also has a slightly squared off, triple patched pockets and narrower lapels. As a result, the Model 11 has a very casual, almost angular look that is reminiscent of mid-century Brooks Brothers illustrations. Mark tells me it's designed for guys who like the idea of tailoring, but want something more casual. You can hear him explain the differences between the Model 3 and Model 11 on Instagram. 
Model 12: Inspired by a 1930s work jacket, the recently introduced Model 12 has a dartless front and a one-piece back. Since it doesn't have any darts or a back seam, it's ideal for large patterns as the coat doesn't visually break up the cloth. Alan explains the cut on Youtube. 
Lastly, note that all Ring Jacket tailoring is 20% off at the moment at The Armoury. For fully canvassed coats, cut and sewn in Japan using high-quality materials, they're an outstanding value at $1,600 for suits and $1,100 for sport coats. The current promotion puts them within a batting range of $1,280 and $880, respectively.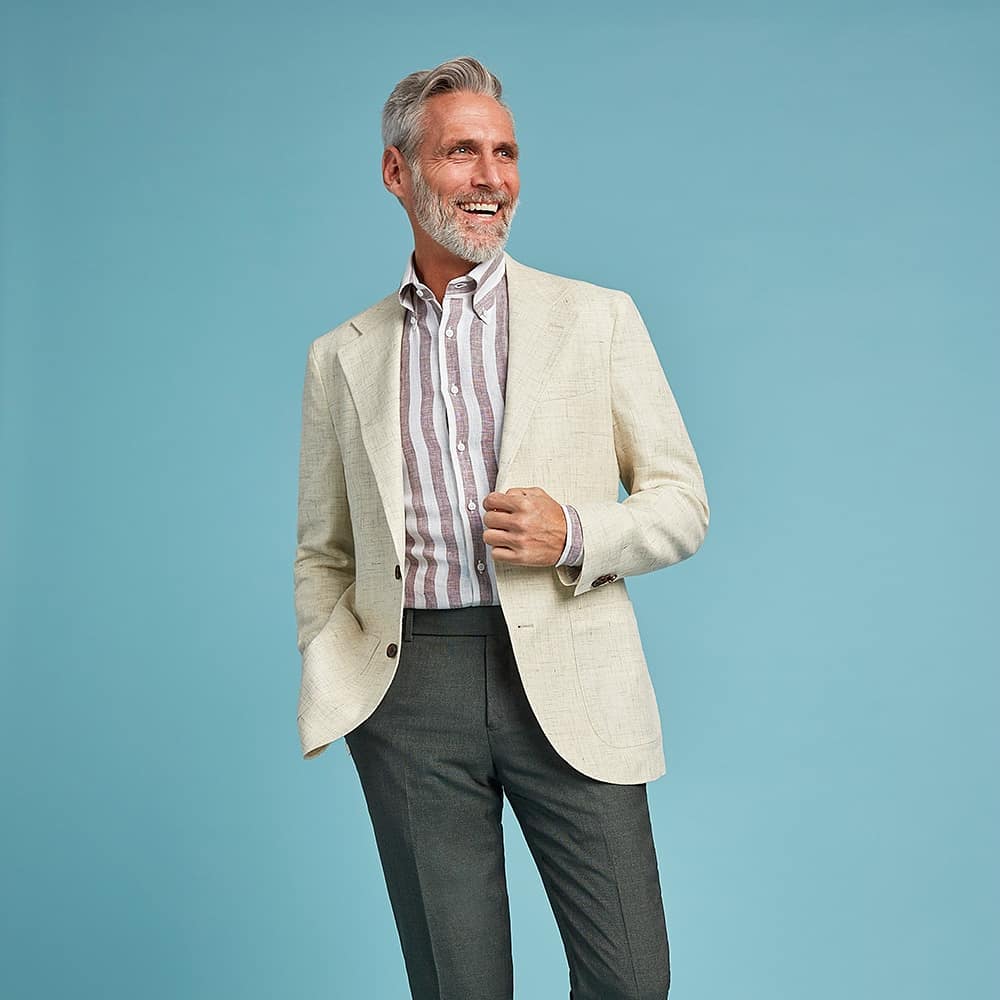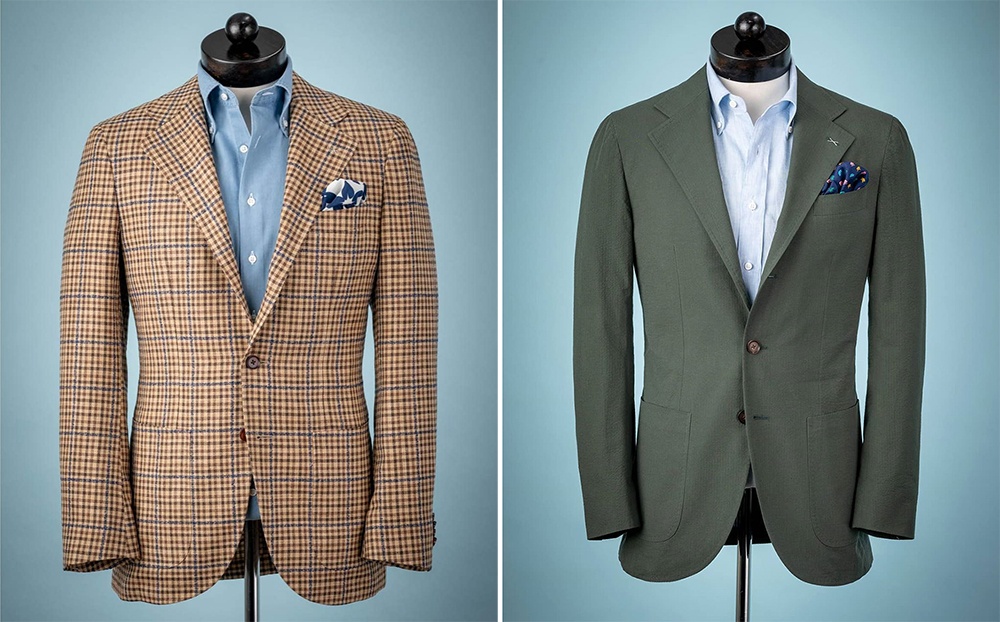 Spier & Mackay
When I started writing about men's tailoring nearly ten years ago, the options for affordable clothing were grim. On the custom side, there was Indochino, which had a long history of delivering disastrous garments. For ready-to-wear, my usual go-to recommendations included Lands' End and J. Crew's Ludlow. Neither are particularly great, but they were reasonably priced.
These days, Spier & Mackay offers astonishingly good suits and sport coats at amazingly low prices. Suits start at about $325; sport coats begin at $198. They're not just the best at the "under $500" category; they easily beat clothes that retail for two times the price. In more recent years, Suitsupply has dominated the affordable tailoring market, but their coats are often too trim and short, and their stores are staffed with people who are apt to put men in clothes that are a size too small (a consequence of their scaling). By comparison, Spier & Mackay's clothes are a little more classic and flattering.
The company offers two models: the Neapolitan and the Standard. The name Neapolitan doesn't refer to true Neapolitan style, but rather the soft nature of Southern Italian tailoring. Spier & Mackay's Neapolitan coats feature a clean chest (not draped), a natural shoulder line (not extended), curved quarters, and lapels with a negative belly. The Neapolitan cut doesn't have any padding, just a canvas that extends into the shoulder. On the other hand, the Standard cut features a lightly padded shoulder and more traditionally shaped quarters.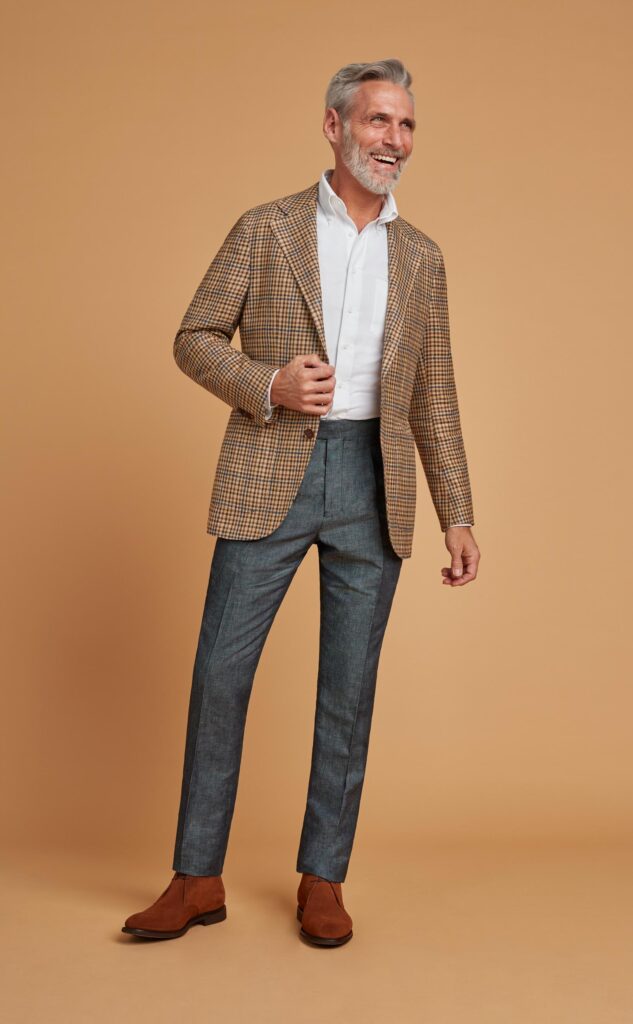 Given the prices, you can expect some predictable compromises. The garments are half canvassed and fully machine sewn. However, Spier & Mackay offers a full canvas construction and some handwork through their MTO and MTM programs. Additionally, to keep costs down, the clothes are made in China, but often using top-end fabrics sourced from European mills. I've seen them use Abraham Moon tweeds, undyed Marling & Evans wools, and Minnis Mock Lenos.
Spier & Mackay fits many men surprisingly well off-the-rack, and they feature classic style details that are rarely seen at this prices. The buttoning points sit at the natural waist, the lapels are well proportioned, and the armholes are high. Their coats even have the hallmarks of Italian style — the curved barchetta chest pocket and spalla camicia sleevehead.
The main thing you're giving up is provenance. For men who romanticize things such as benchmade tailoring and decades-old Neapolitan workshops, wearing a machine-made coat from China may not give you the same satisfaction. On some Spier & Mackay products, such as their shirts, there are also some minor compromises (their oxford cloth button-downs feature plain shell buttons, rather than iridescent mother-of-pearl). But the company is good at keeping up standards in the more important areas — the cloth, cut, and quality control. If you have an average build and don't want to spend more than $750 for a suit, you'd be hard-pressed to find a better option.