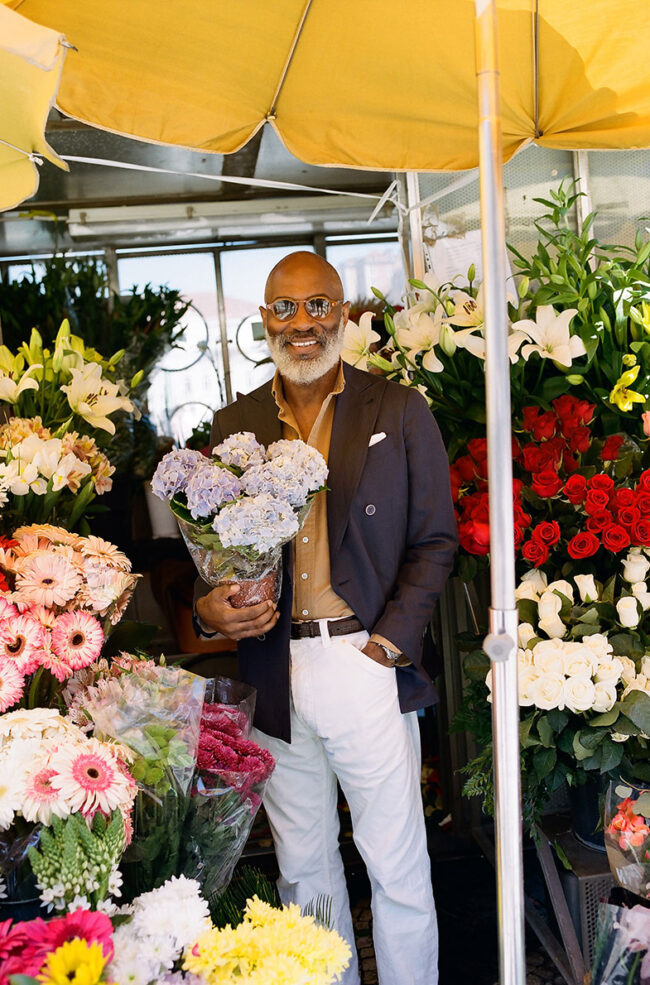 By many accounts, life in the United States is supposed to start feeling more normal sometime this year. It's unclear what "normality" will look like in a post-vaccine world — who knows when we'll return to crowded bars, restaurants, and offices — but we may have small gatherings by summer. Which, of course, means the ability to dress again.
In the last year, many people have become sharply aware of the pleasure that clothes can bring to their daily routine. Yet, without the ability to move through the world and be seen, few people truly get dressed. These days, I mostly wear things that sit somewhere between loungewear and tailored clothing. I don't like the feeling of wearing shapeless sweats all day, but I also don't feel motivated to put on a tie. So, I wear comfy flannel shirts, raw denim jeans, and five-pocket cords, sometimes with a sweatshirt that I can easily launder at home. At the same time, when going out in public, I want to feel good about my outfit without having to fully change. This at-home uniform then serves as a base layer for outerwear with structure, texture, and weight, reminding me that brief moments outside are special.
I imagine many people will be dressed in some version of this for much of this year, as they balance comfort, presentability, and ease of cleaning. If you're in that position, here are some things I'm excited to wear this spring, either in this in-between mode or as easy get-ups that don't require special care.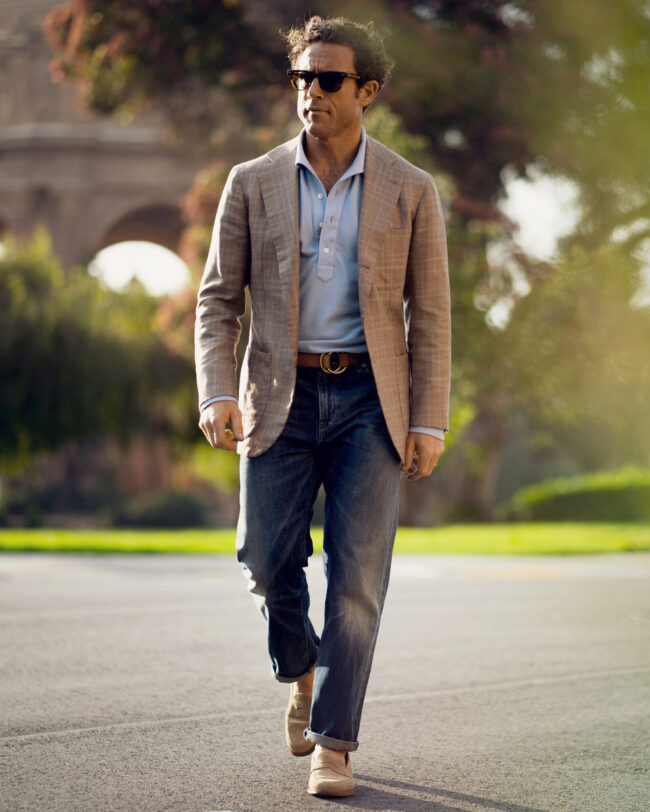 Sport Coats with Jeans 
I miss wearing tailored clothing. I have a ton of suits and sport coats in my closet that have mostly sat untouched, partly because I don't feel motivated to iron a dress shirt for quick errands. But a couple of months ago, while wearing a vintage tee and some heavily faded jeans, I threw on a Steed double-breasted sport coat made from Fox Brothers' serge. I was surprised by how much I liked the look. The slightly extended shoulder line helped hide the weight I've gained while in quarantine. Plus, tailoring just feels so good. 
If you also enjoy wearing tailored clothing but haven't done so in a while, I encourage you to get back into just the jacket. Instead of feeling like you have to iron a dress shirt, reach for a long-sleeved polo or even a tee. You can also wear a pair of slim-straight, mid-rise jeans and simple slip-on shoes such as loafers (an easier option than lace-ups). Navy double-breasted sport coats look surprisingly at home with denim in that 1980s Ralph Lauren way. To make the outfit successful, reach for a casual sport coat — something soft-shouldered with a sportier cut, perhaps made from heavy cotton, textured tweed, or rumpled linen — which will bridge the gap between the formality of your jacket and the casual nature of your jeans.
Options: Sartoria Carrara blue wool-linen hopsack, The Armoury brown linen herringbone sport coat, Spier & Mackay brown checked sport coat, G. Inglese polos, Trunk polos, Christian Kimber polos, The Armoury polos, Sunspel t-shirts, LVC 1947 501s, Blackhorse Lane N3, Orslow 107, The Armoury by Nigel Cabourn, Alden LHS, JM Weston 180 loafers, Alden unlined suede chukkas, and Crockett & Jones Bradbourne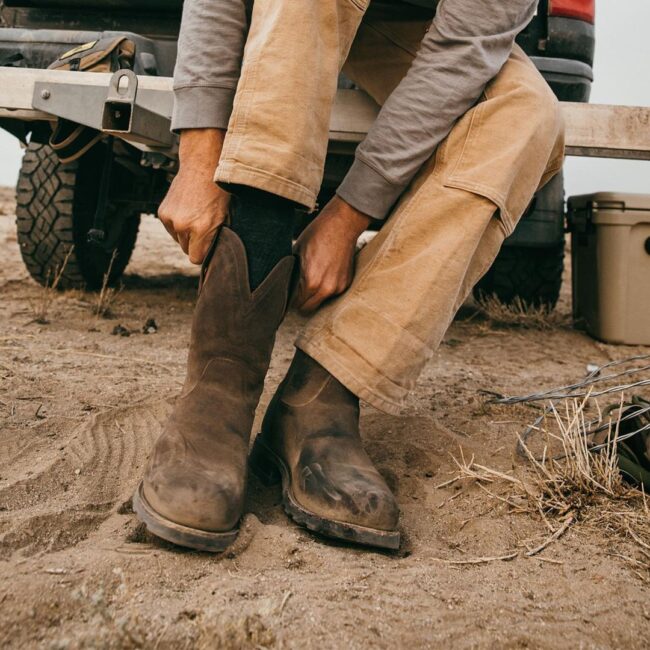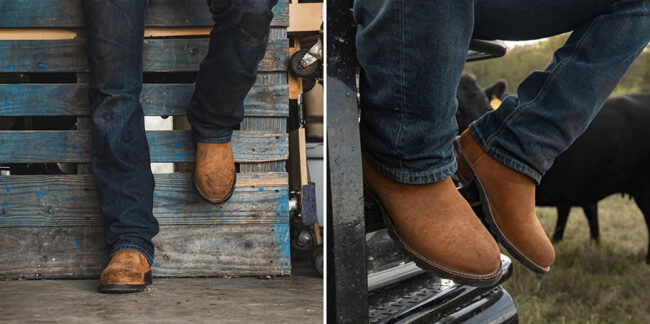 A Little Yee Haw
My obsession with Westernwear started innocently five years ago when I purchased a denim Wrangler shirt for a mere $29. I had just seen one on Agyesh Madan, co-founder of Stoffa, when he was visiting San Francisco for a trunk show. Originally intending to wear my shirt with field jackets and bombers, I've since fallen into a rabbit hole of cowboy style. I've bought more Western shirts, a couple of trucker jackets, a small stack of country-rock tees, and some Western belts. I've even looked at Stetson hats, holding myself back only because an online friend cautioned that, if fedoras are too m'lady, some Western items are simply too m'howdy.
Lately, I've been into Tecovas, an online brand whose history reads like a Madlibs game of business memes. They're a direct-to-consumer company that promises to cut out the middleman and deliver well-made boots at a more affordable price. The company is backed with millions of dollars in funding, which has been raised with the help of the founders behind newfangled lifestyle brands such as Warby Parker, Yeti, and Bonobos. Like those companies, Tecovas' online presentation is slick and glossy, clearly targeting professionals in the New Economy. They also specialize in a more restrained take on Western style — the lasts are never too pointy or square; the designs free from complicated, contrast stitching. Paul Hedrick, a lean, mustachioed Texan who graduated from Harvard, started the company about seven years ago after working as a management consultant. "[He] comes off like a Hollywood casting agent's dream young Texan," Tom Foster wrote in Texas Monthly.
I was skeptical of the company at first, but curious. After picking up a pair of their Stockton boots, however, I've been won over. Tecovas has many competitors, including fellow newcomers such as Chisos, Ranch Road, Cuero, and Rujo, who are all challenging established names such as Lucchese and Rios of Mercedes. I like Tecovas because they feel like the Meermin of Western boot styles — an affordable brand that offers tight quality control, ease of shopping, and an extensive catalog of good designs. Their boots are made in León, Mexico, one of the world's bootmaking capitals, rather than more expensive places such as Spain (where Ranch Road is produced) or the United States (home of Lucchese). As a result, they can offer Goodyear-welted, lemonwood pegged boots at prices starting around $250 — a price high enough where they can meet quality standards, but not so high that I'll feel the sting of regret if I ever move on from this Western phase. When I received my boots, I was impressed by the build quality, given the price, and love how seamlessly the restrained Western style pairs with workwear. 
Notable Models: Stockton in clay or umber, Earl in midnight or chocolate, Shane in honey or mocha suede, Dean in midnight calf or the honey suede variation Roy, Johnny in honey or mocha suede, and Cartwright in bourbon. Pair with the kind of clothes you find at Standard & Strange, Stag Provisions, RRL, Chimala, Imogene + Willie, and Levi's Vintage Clothing.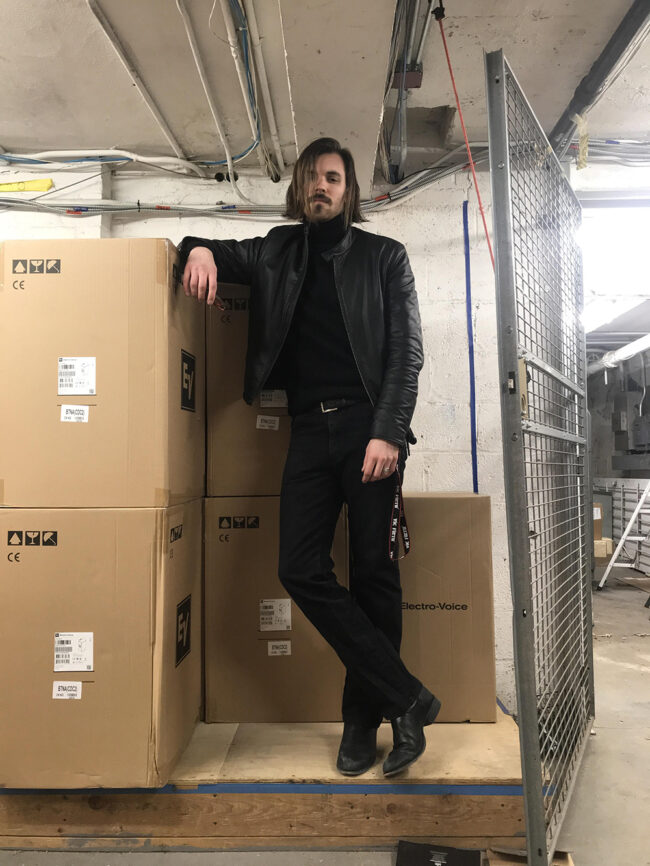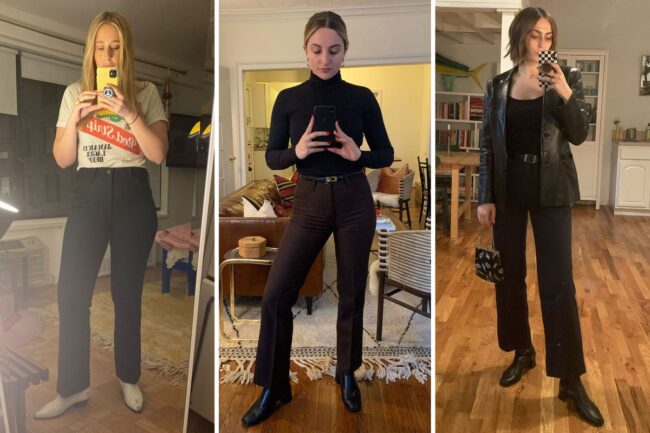 My $30 Polyester Pants
Speaking of Westernwear, let me share with you my craziest purchase in the last year. After years of obsessing over handmade grey flannel and taupe whipcord trousers, I went out and purchased a pair of bootcut jeans made from pure, unadulterated polyester. It started with this February 2020 article at The Cut, where Rio Viera-Newton talked about a group of stylish women obsessed with these seemingly ugly pants. One of the women in her group chat shared a photo of herself in a pair of perfectly fitted, extremely flattering black slacks. When asked where she got them, she answered: Wrangler, available on Amazon for just $26. "This was surprising both because the pants looked more expensive than $26 and because Cassie has serious, next-level taste," Viera-Newton writes. "I asked her for the link and was handed another surprise: the pants looked deeply, deeply hideous in their product photo — frumpy, ill-fitting, and just all-around bad. So bad, in fact, that I texted to make sure she sent the right link. She had, she informed me."
Known as Wrangler's Wranchers, these "dress jeans" have a mid-rise, flared silhouette, and permanent Sta-prest crease. They're the kind of thing you can imagine a character in a 1970s TV show puts on in a carpeted, wood-paneled room, like Wayne Arnold in The Wonder Years going through some ill-advised phase. Product photos of the pants are relentlessly ugly online. But over the last year, I've noticed them on stylish people, including some Reddit and StyleForum members. Encouraged by the images, I bought a pair and have been since surprised by how much I like them. They go well with Western shirts, chambrays, vintage trucker jackets, black double riders, and side-zip boots. In the photos above, you can see how Reddit user warpweftwatergate wears them with a black Uniqlo jacket and some Tecovas boots. The women from the original Cut article pair theirs with vintage-styled t-shirts and comfy knits. The outfits remind me of the styles you see at dimly lit dive bars, which I deeply miss.
Sizing here can be tricky. Most people recommend going up two or three sizes from your regular waist and taking your usual inseam (so if you normally wear a size 30, try these in a 32 or 33). When purchasing, I recommend buying from a place that offers easy returns and trying at least two sizes to see which fits best. It's also worth noting that the rumors you've heard about polyester are true. The material is a little itchy and not something I'd wear in the dead of summer. Natural materials are still better, but I like how these are an affordable way to experiment with a flared trouser silhouette, Westernwear, and 1970s style.
Options: Wrangler Wranchers in black, brown, and birch. (Go for those 1970s colors). Pair with Barbanera shirts, Bryceland's teardrop chambray, Freenote Cloth Western shirts, vintage Lee 101J, Barbanera suede trucker, Fine Creek Leather leather jackets, Tecovas side-zips, Savas Legend boots, Uniqlo turtleneck, John Smedley Cherwell turtleneck, Colhay's vintage camel mockneck, Midnight Rider t-shirts, and Lemaire belt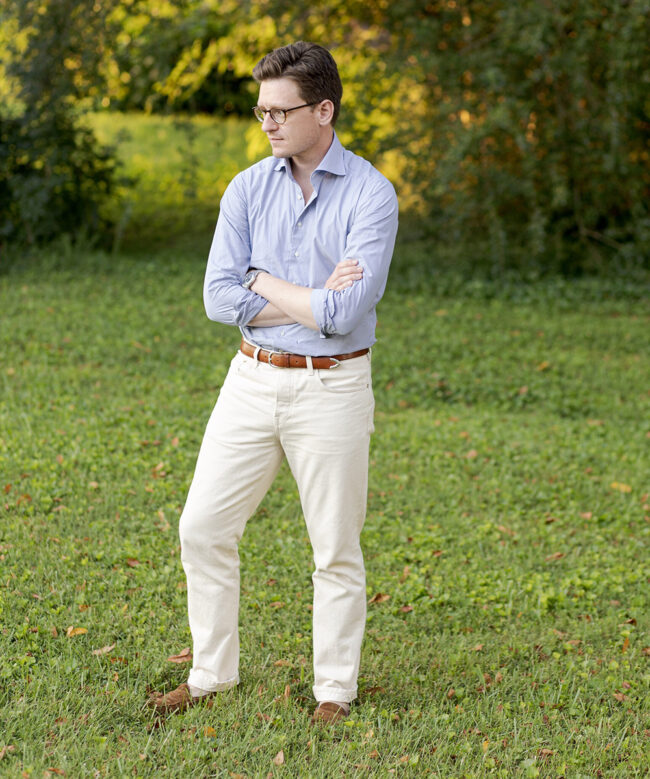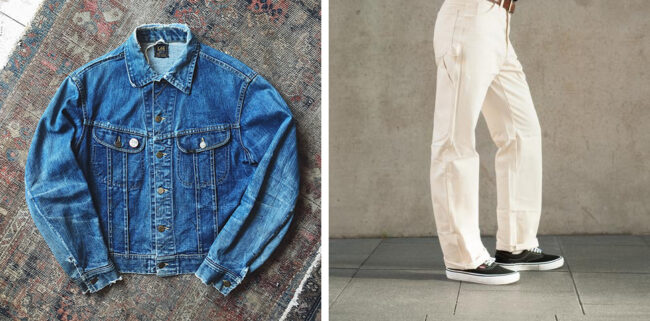 Approachable White Pants
I've always thought of white jeans as the style signature of the Beautiful People. They're the kind of thing people with swept-back hair and perfect cheekbones wear to lunch or their summer home. I've long wanted a pair, but approached the style cautiously. The Levi's I tried on many years ago felt too bright; Orslow's 107 in white were too trim. Both made me feel self-conscious and slightly preppy.
But while in lockdown last year, I fished a pair of vintage Stan Ray painter pants out of the back of my closet, which had been languishing there for years, untouched. Unable to go to the tailor, I hemmed them at home with a pair of scissors — snip, snip — and left the bottom to fray. They were among my most worn pants over the ensuing months: the perfect foil for olive military jackets, blue chore coats, a Lee 101J trucker, soft t-shirts in black, blue, and sunfaded gray. They look especially good with blue shirts made from oxford, chambray, or denim. Being work pants, I didn't mind getting them dirty or stained — they look better with the grass and dirt stains I acquired after playing with some neighborhood cats in my backyard.
Since then, I've picked up a pair of Sid Mashburn's slim-straight jeans in their "natural" denim, which is a shade creamier than pure white (also the closest I'll get to being described as "buff"). I was encouraged by this strong endorsement by my friend Mitchell at Menswear Musings. His review says it all: these have the perfect slim-straight, mid-rise cut; the color of undyed cotton; and brass buttons decorated with the texture of oxford shirting (a nice touch). For guys who like to dress their sport coats down with denim, white jeans help bridge that formality gap better than their blue counterparts. If you're hesitant about white pants, I encourage you to get something in a slightly creamier color, which will make them look more approachable than preppy. Just size up on the Sid Mashburn's, as they run very slim (so if you usually wear a 30, take a 32 here).
Options: Kaptain Sunshine, De Bonne Facture, ts(s), Rota, Hatski, The Armoury, Drake's, Dickies, Stan Ray, Sid Mashburn, 3sixteen x Throwing Fits, Freenote Rios, Observer Collection, and Ring Jacket. Pair with literally anything. Oxford cloth button-downs, Trunk polos, G. Inglese polos, Proper Cloth washed denim shirts (sign up to be notified when they're back), Post Imperial adire-dyed shirts, tan suede Valstar varsity jacket, olive Valstar jungle jacket, Barbour Bedale, vintage Lee 101J, LL Bean barn coat, Proper Cloth Sedona trucker, J. Crew field jacket, Colhay's shawl collar cardigan, A Vontade hunting jacket, De Bonne Facture topcoat, Eastlogue logger jacket, O'Connell's Shetlands, Wallace & Barnes sweatshirt, Dehen sweater, The Armoury navy Sportex sport coat, Alden LHS loafers, Alden unlined chukkas, black Blundstones, Birkenstock, JM Weston 180, El Karti, Chamula, Jay Butler, and Aurland loafers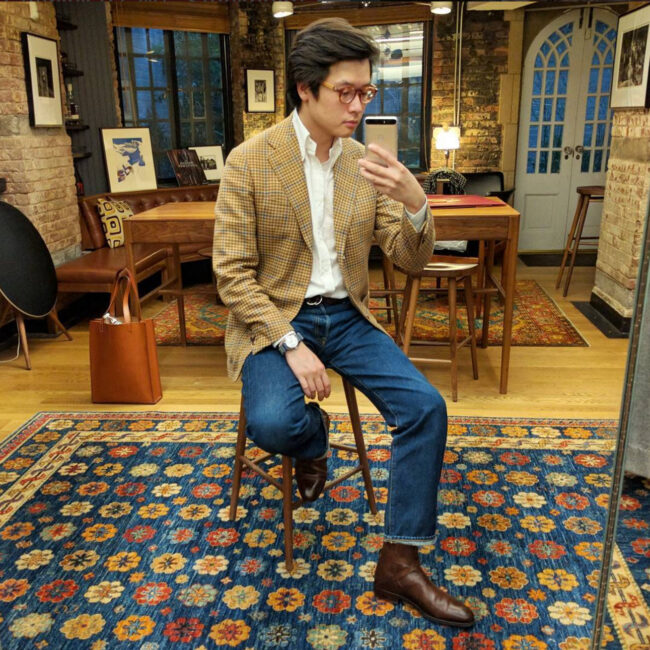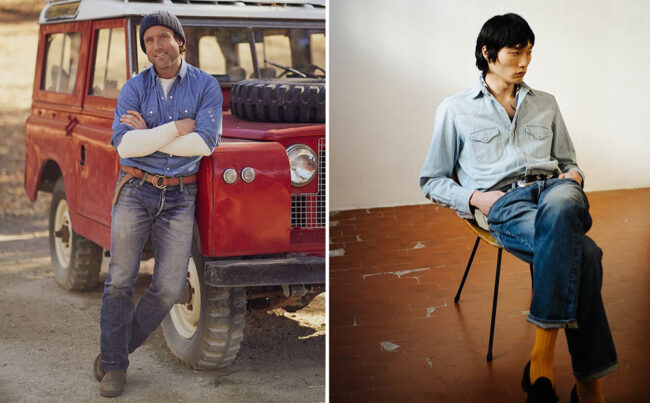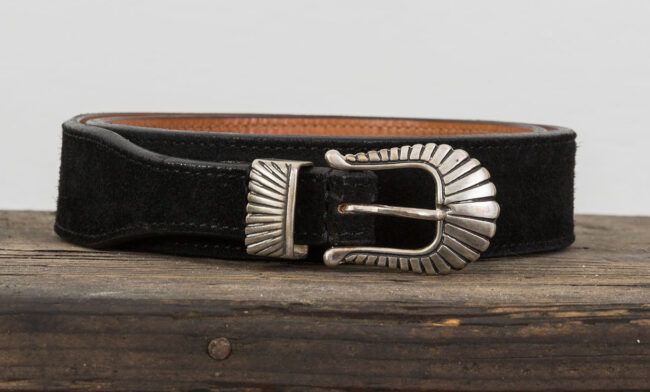 An Interesting Belt
A belt won't make an outfit, but it can pull one together. When used thoughtfully, attractive accessories can turn simple outfits into something special — or what Jesse at Put This On once described as having a "point of distinction." "It's easy to pile wild choice on top of wild choice, or conversely to make nothing but down-the-middle clothing decisions," he wrote. "To choose to demonstrate understated mastery and nonetheless show distinction is much more difficult."
In the spring and summer months, when there aren't many opportunities to layer, a stylish belt can be that accessory. Lately, I've been really into o-rings and Western belts, which I find can be worn with everything from tailored clothing to workwear. Peter Zottolo often wears a tan leather o-ring belt from Kika with leather jackets and five-pocket cords, sport coats with jeans, and even work clothes for his job site. Mark Cho of The Armoury, another o-ring endorser, says he wears his braided o-ring belt from Anderson's more than any other style. "I find that braided belts can be easily paired with shoes in calfskin, suede, or pebble grain," he says. "Whereas I would struggle to wear a smooth calfskin belt with suede shoes, I don't have that issue with braided belts. And I just like o-ring buckles on braided straps."
I've been wearing o-ring belts from Kika and Narragansett Leathers with white Stan Ray painter pants, black Blundstone boots, and a vintage Lee 101J trucker jacket. Both companies allow you to customize your orders by special request. If you prefer, Kika's belts can be made with soft pointed ends, while Narragansett can produce theirs with hand-stitching instead of rivets. (Although, Narragansett's hand-stitching is a little rough). You can also wear a thin, black Western belt with darker, moodier Western ensembles, such as the Wrangler Wrancher jeans paired with a thin turtleneck and black leather jacket. For something upbeat, try a colorful, woven belt worn with white jeans, a blue chambray shirt, and an olive field jacket.
Options: Inis Meáin, Farnese, Isabel Marant, Proper Cloth, Anderson's, Il Micio, Bryceland's, Sid Mashburn, Monitaly, Lemaire, Ralph Lauren, Guanábana, Narragansett Leathers, KikaNY, Custom Leather Belt, Foothills California, Adriano Meneghetti, Silver Ostrich, Fortela, Westward Leather, Sugar Cane, La Matera, W. Kleinberg, Freemans Sporting Club, Badgery Belts, The Real McCaul, and Etsy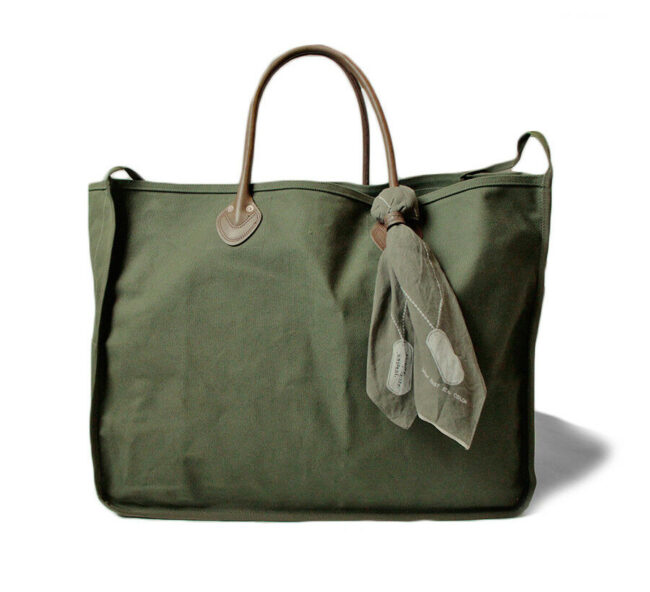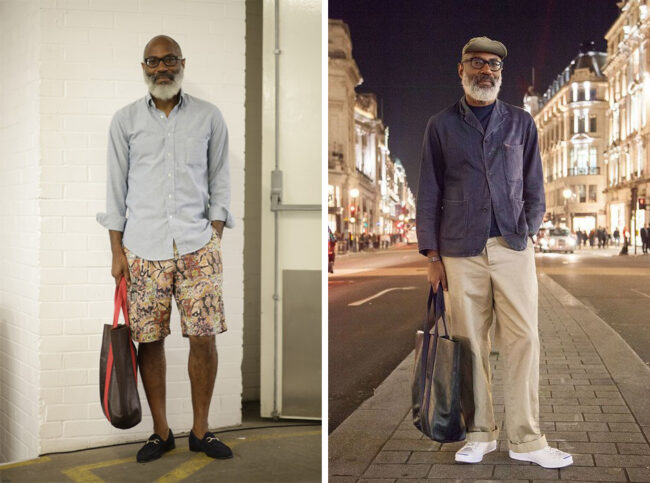 The Market Tote
Every time I use my market tote, I feel like Mrs. Dalloway on her way to the florist to buy some flowers for an evening house party. While not necessarily a seasonal item, market totes are perhaps most closely associated with the warmer months because of the opportunities to walk to farmers' markets, flea markets, and neighborhood destinations. The best totes are made from sturdy materials that inspire confidence, are light enough for long walks, and are large enough to hold a few days' worth of groceries. When Unionmade had their closeout sale, I was lucky enough to score a Kapital "milk bag" at a heavy discount (mine is the "7 Denim" version). Over the last year, it's become one of my favorite accessories.
The world is full of totes nowadays, and if you already have a few in your closet, I imagine there's no reason to purchase another. But if you don't and live in a walkable city, I encourage you to buy a dedicated bag for no other reason than functionality. These are sturdier than doubled-up paper bags and can be used for your weekly errands. Plus, they look good with outfits and make you feel vaguely glamorous. When I'm stuffing my Kapital bag with two large bags of Kettle chips in the bolder, crunchier "Habanero Lime" flavor, I no longer feel like a grown man who eats like a child, but a sophisticated, high-society Londoner named Mrs. Dalloway.
Options: Frank Clegg Leatherworks, Eastlogue, Apolis, Kapital, The Armoury, LL Bean, Amiaclava, Bode, fishnet bag, Baggu, Makr, Steele, Food52, Cotton Mart, N. Hoolywood x Porter, Kennedy Rugs, J. Augur, and ResQ
Short Shorts
In a 1937 ad for trousers, a copywriter rhetorically asked: "Who'd go back to short pants after 'graduating' to longies?" For over a hundred years, society has winced at the sight of men's gams, as the bright, dividing line between childhood and adulthood has been the hemline. Shorts are for little boys or hikers on holiday, not men in public. Even Tom Ford, who's not known for being a prude, once confidently declared: "A man should never wear shorts in the city."
I mostly agreed until last year, when I started wearing shorts around my neighborhood. First, shorts are a tender mercy on hot days — your legs can breathe and the fabric is typically lightweight. They also look great with vacation-styled button-ups and long-sleeved knitted tops, such as polos and t-shirts. Just check out the photo above of Harrison Ford, shortly after he arrived at the Cannes Festival in 1982. If you're worried about horrifying people with your pale, translucent legs, know that you can develop an enviable tan after about a few days of sun tanning. 
The key is to lean into the style. Five-inch shorts with a looser, more comfortable silhouette will look admirably sporty, whereas trim, knee-length shorts will look like an uptight pair of slim chinos that have been converted. Last summer, Emilia Petrarca wrote an article at The Cut about why Patagonia Baggies are so popular, and it came down to the silhouette. "The nylon fabric gives them a sort of stiffness, meaning they flare outward and float elegantly around your leg, instead of rubbing up against it," she wrote. "The hem slopes downward toward your crotch, as opposed to cutting straight across, which helps give someone like me the illusion of thigh muscles." This is true of many short shorts with a looser cut. 
Options: Sage de Cret, Schnayderman's, Patagonia, J. Crew, Todd Snyder, American Trench, Engineered Garments, Save Khaki, Mocean, Katin, Wallace & Barnes, Dries Van Noten, Derek Rose, and Mr. P. Pair them with a Kapital indigo vacation style shirt, Monitaly tencel shirt, Portuguese Flannel Capri collar shirt, Post Imperial adire-dyed shirt, Trunk polos, Berg & Berg polo, Christian Kimber polo, G. Inglese polo, long-sleeved Wallace & Barnes t-shirt, long-sleeved Reigning Champ t-shirt, Barena henley, Chamula huaraches, El Karti raffia slip-ons, and De Bonne Facture fisherman shoes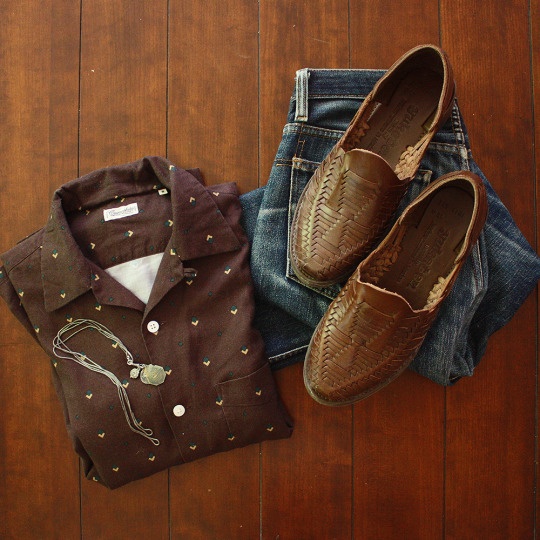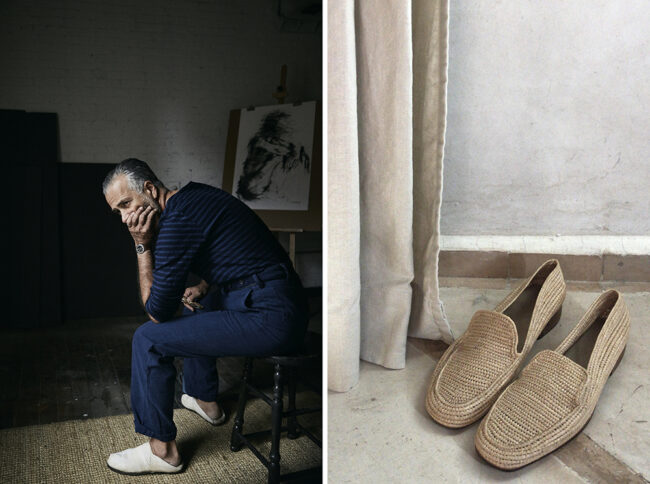 Vacation Style Slip-Ons
Few things define summer style like a pair of slip-on shoes. Whether they're camp mocs or penny loafers, or more aggressive designs such as horsebits, slip-ons carry the kind of louche, carefree character that has always been associated with warm-weather wardrobes. They're easy to put on; easier to take off. They look great sockless, which is useful on hot days. And they're just generally more lounge-y than a pair of lace-ups of any variety.
Nearly every country will have its version of a slip-on shoe. In Mexico, they have the huarache, a woven leather sandal that's often worn in the countryside. In Morocco, there are beautiful woven shoes made from the un-dyed fiber of raffia leaves. In Iran, a similar style known as the giveh is produced from natural cotton yarns. In Western Europe, there's the espadrille. During the interwar years, wealthy Americans, Hollywood elites, and habitual globetrotters took extended journeys through the southern reaches of Europe, where they vacationed in Spain and the French Riviera. While there, they shed their stiff collars and put on the sort of work clothes worn by local people — belted pants, collarless shirts, and jute-soled shoes. Soon, photos of men such as Cary Grant sipping an aperitif while wearing espadrilles eventually made their way stateside, which is how these shoes eventually became associated with fancy European vacations.
In normal times, I love wearing penny loafers and tassel loafers with tailored clothing. But last year, while mostly confined to my backyard and neighborhood, I found it much more natural to wear what I would describe as "vacation style slip-ons" — shoes you can imagine picking up while vacationing abroad. I love huaraches, espadrilles, and givehs. Lately, I've been admiring the raffia shoes at No Man Walks Alone (a sponsor on this site). You can pair these shoes with the kind of clothes you'd imagine wearing while on vacation — shorts with knitted tops, jeans with summery button-ups, and lounge pants paired with thin pullovers. Who knows when we'll be able to vacation again, but at least while you're walking around your neighborhood this summer, you can pretend you're somewhere far, far away. 
Options: El Karti, Chamula, Castañer, Artemis, Viberg, Carmina, Sabah, Manebi, Guanábana, Barbanera, Ropey Soles, Birkenstock, De Bonne Facture, Official Fiesta, Espiritu, Res Ipsa, Tevas, Barbara Shaum, Kika, Chacos, Rondini, Kiwi, and Suicoke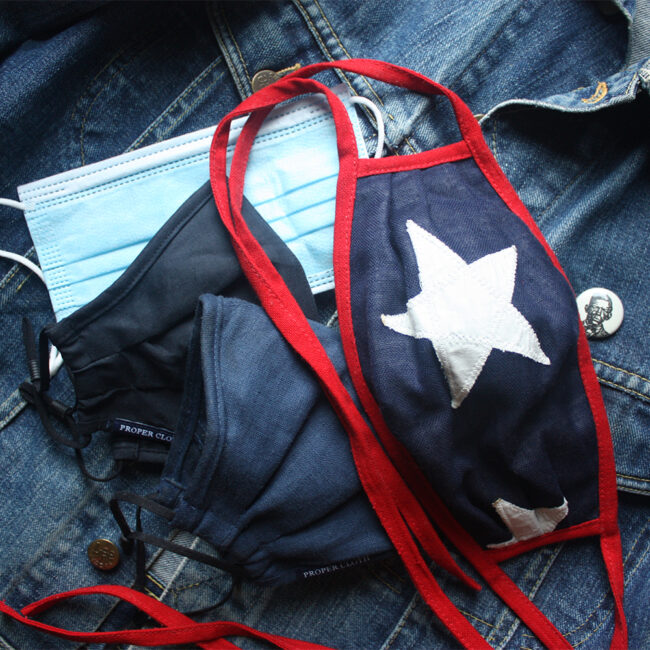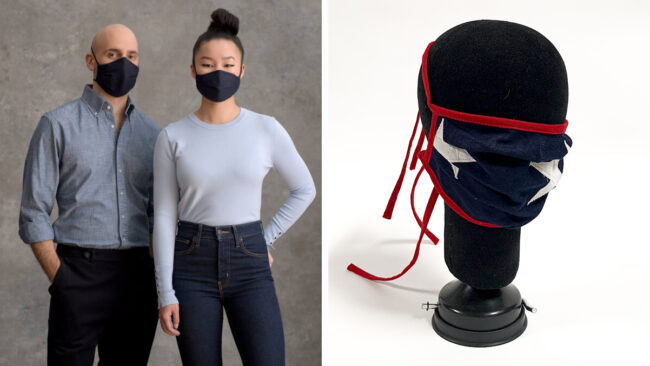 Stylish Face Masks
When the lockdowns first occurred last year, I mostly wore the clinical, light blue facial masks you could find anywhere. Over time, I looked for something a little more stylish, but still effective. I eventually landed on these from Proper Cloth and J. Augur. 
Over a year into this pandemic, I'm still unsure why it's so hard to find something like Proper Cloth's face masks. Theirs are made with three layers — the inner layer being a non-woven filter — and a moldable, metal nose bridge for a secure seal. Such features have become reasonably commonplace in this market, but what sets Proper Cloth's design apart is its size. These generously sized masks, available in basic colors such as grey and navy, cover you from ear to ear and then wrap underneath your chin. I find they not only provide more protection, but they look stylish in their simplicity. I prefer the "around the ear" design, where the straps can be adjusted for a more comfortable fit. 
Judy Augur's work has received so many notable co-signs, you may wonder why you haven't heard of her before. Based in California, she transforms vintage fabrics and materials into unique, one-off bags, dolls, and accessories, each of which has a folksy, Western flavor. Her work has been featured in Free & Easy, Clutch, and Minoru Onozato's famous book My Rugged 211. Ralph Lauren has used her bags in his runway shows, and his wife Ricky has been spotted carrying her bags while shopping. 
On her site, you can find masks made from vintage Japanese indigo fabrics, French linens, and vintage American flags. I purchased one of the USA flag masks after seeing them on my friend Gus' Instagram. I love how this mask looks with workwear outfits, such as those involving an olive field jacket, a vintage denim trucker, or a chore coat. I then use my Proper Cloth mask when I want something more straightforward (sometimes patterned masks can look too busy on the face, or you may want a simpler mask to wear with a tailored jacket). My only quibble is that Augur's masks don't have a pocket for a filter or moldable nose bridge for a tighter seal. So I supplement it with one of those clinical, light blue facial masks underneath. The very idea of a stylish face mask seems so vain, but if you're going to wear something on your face, it should look good.
Options: Ikiji, Proper Cloth, U-Mask, Rowing Blazers, HN White, Reliquary, J. Augur Design, Standard & Strange, Diop, Oura, Ralph Lauren, Brooks Brothers, Tony Shirtmakers, American Trench, Buck Mason, and Neighborhood