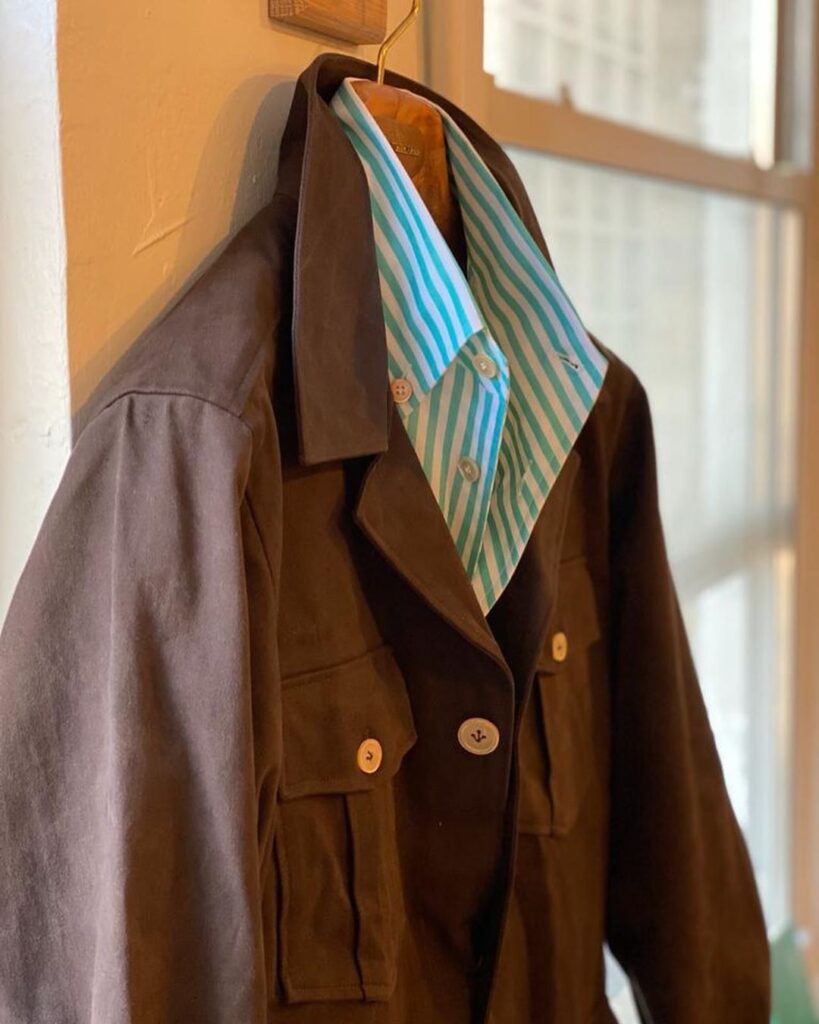 No Man Walks Alone is a sponsor on this site, but also genuinely one of my favorite stores. It's hard for me to think of a place with a better selection of both casualwear and tailored clothing. This morning, they started their end-of-season promotion, where you can find select items discounted by as much as 40%. You don't need a promo code, but since sales are final, you'll want to double-check sizing and measurements (the store has excellent service and you can always email them for advice). Here are a few highlights:
Glenn's Denim Slim-Tapered Jeans
After working for years behind the scenes designing, cutting, and sewing for others, Glenn Liburd started his namesake denim brand at the age of 62. Glenn's Denim is one of those rare "maker-brands," where nearly everything is done in-house. While other companies typically outsource their production, you can find Liburd making almost everything himself out of his small, Brooklyn-based workroom (the exception is the workshirts, which are produced in Portugal). The company also sources their denim from some of the few remaining American weavers. Glenn Denim feels like on one of those obscure, local brands you find at a cool NYC boutique.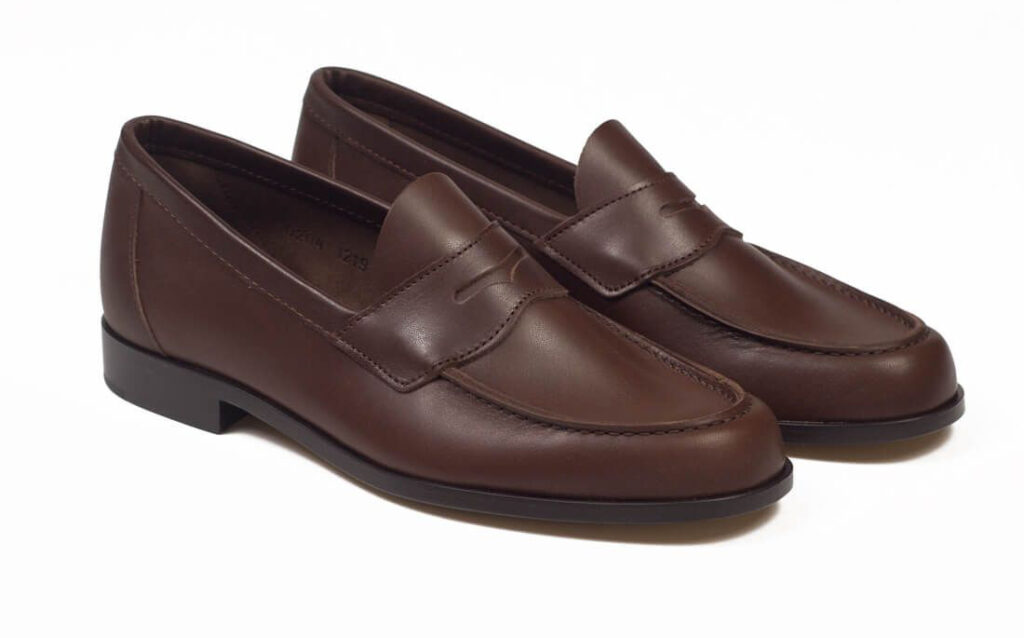 Aurlands Penny Loafer
Like a lot of clothing history, the precise origins of the penny loafer are unknown and mixed in with marketing lore. Despite their Ivy League associations, however, the penny loafer probably didn't start in the United States. Some credit the slip-on style to a Wildsmith shoe that King George VI wore while ambling around his home. Others say the style has its roots in the Aurland moccasin, which Norwegian shoemaker Nils Gregoriusson Tveranger introduced in 1926. As the story goes, when GH Bass imported the style into the United States shortly after, they called their penny loafer the Weejun, which is a corruption of the word Norwegian.
I don't know if the modern Aurland loafer has remained unchanged since it was introduced nearly a hundred years ago. However, as the oldest-operating workshop for handcrafted shoes in Norway, and at least one of the origin stories for the penny loafer, it's a pretty cool shoe. Being not too sleek or rounded, it sits well under tailoring or denim. They're also Blake-stitched and unlined, which will make them feel more comfortable out-of-the-box.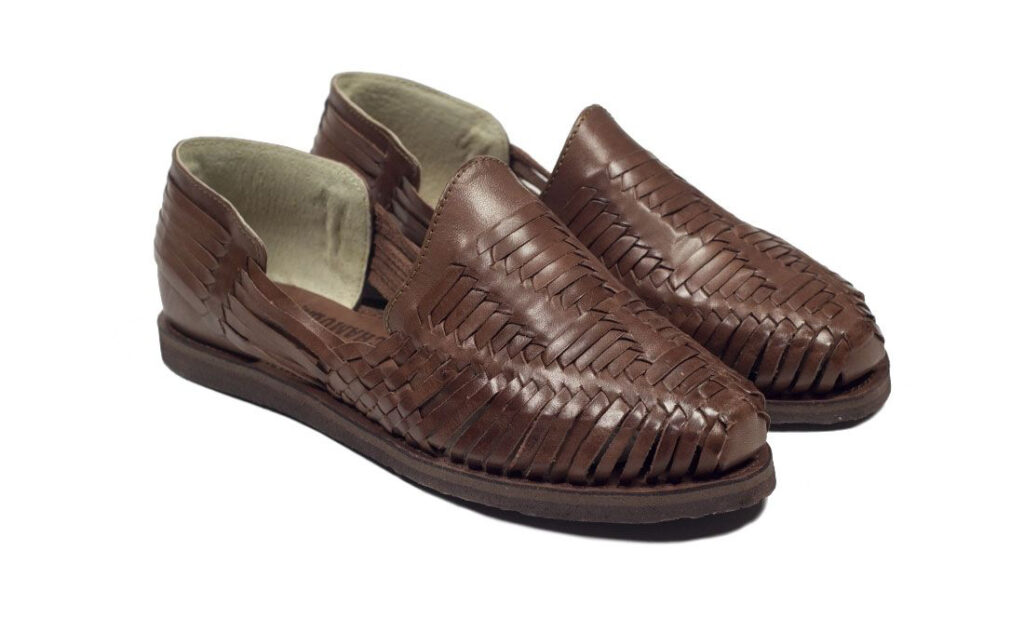 Chamula "Cancun" Huaraches
Lately, I've been living in huaraches. The Mexican woven sandal first became popular in the United States during the 1960s, when the beach bums, surfers, and hippies wore them in and around California's beach communities. Today, you can find a pair for cheap on sites such as Etsy, but the construction quality isn't always that great. I find those shoes sometimes have poorly attached or finished soles. Chamula's, on the other hand, are made to a level that you'd expect from a company with extensive production experience. Their shoes are made from reasonably good materials (these are sandals, not Goodyear welted shoes), and the soles are cleanly finished. Most importantly, they're still made in Mexico, which helps employ the communities that invented the style. 
Huaraches have an easy-going beach vibe. I prefer the closed-toe versions because I find them easier to wear. They pair well with shorts, drawstring pants, t-shirts, long-sleeved knits, vacation shirts, baseball caps, and straw hats — basically the sort of clothes I've been wearing while in quarantine. For something similar, check out De Bonne Facture's fisherman sandals.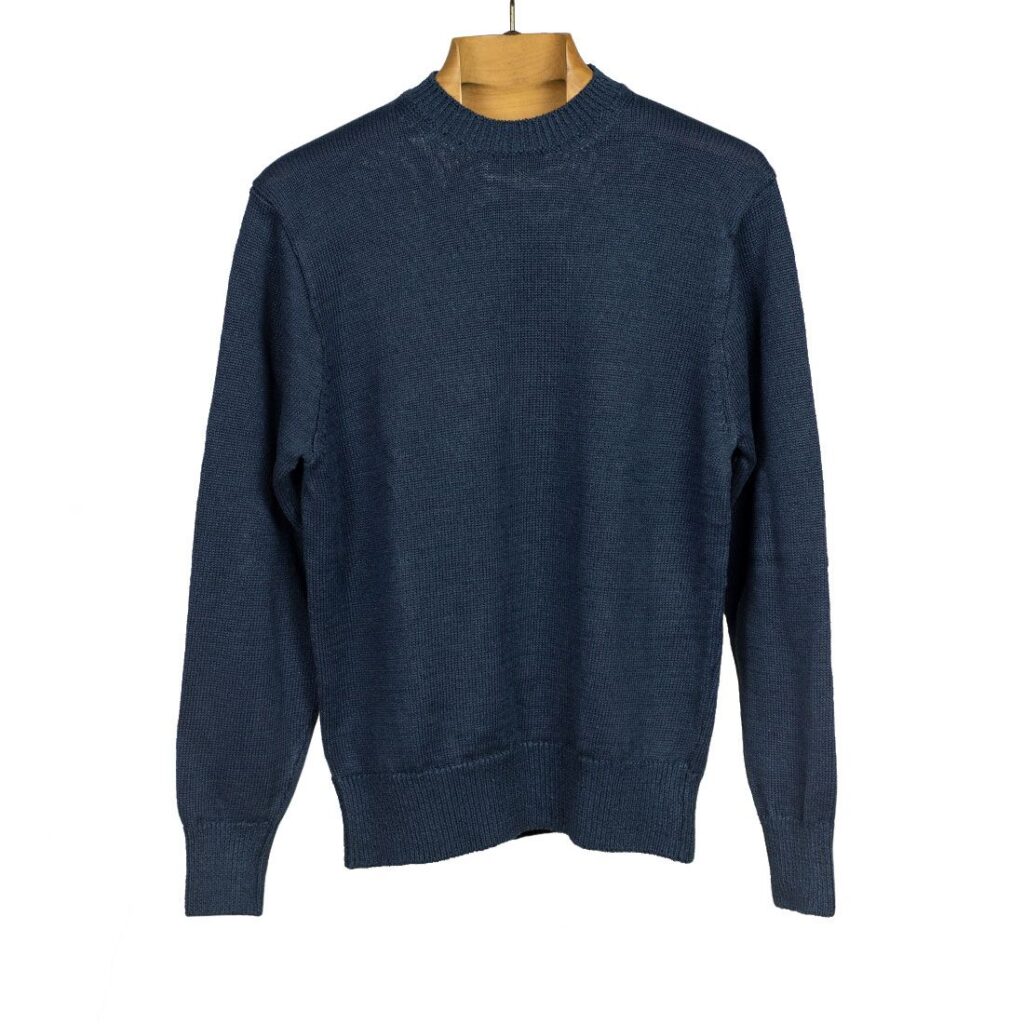 Inis Meain Linen Sweater
The nice thing about linen knitwear is that it wears cool when it's warm and warm when it's cool. It's perfect for those summer evenings that are slightly chilly or those early spring days with a hint of winter. It's also a great way to add some texture to an otherwise plain ensemble. The slightly slubby weave of a linen sweater can be worn over a t-shirt or button-down, and then paired with cotton trousers and leather loafers for a nice off-duty look. I also love the look of long-sleeved knits worn with shorts. 
Inis Meain's are made from specially produced Italian yarns that have been spun from Irish linen. They have a thick, dry hand, and most importantly, a slight spring-back quality. Whereas other linen knits hang limp and lose shape easily, Inis Meain's behave like your best cashmere wools and merinos. These sweaters have a bit of "body" when worn, and their banded hems and cuffs don't stretch out after a day's wear. When the weather gets warm, you can push those sleeves up without worrying if they'll end up looking like the legs on bell-bottom trousers.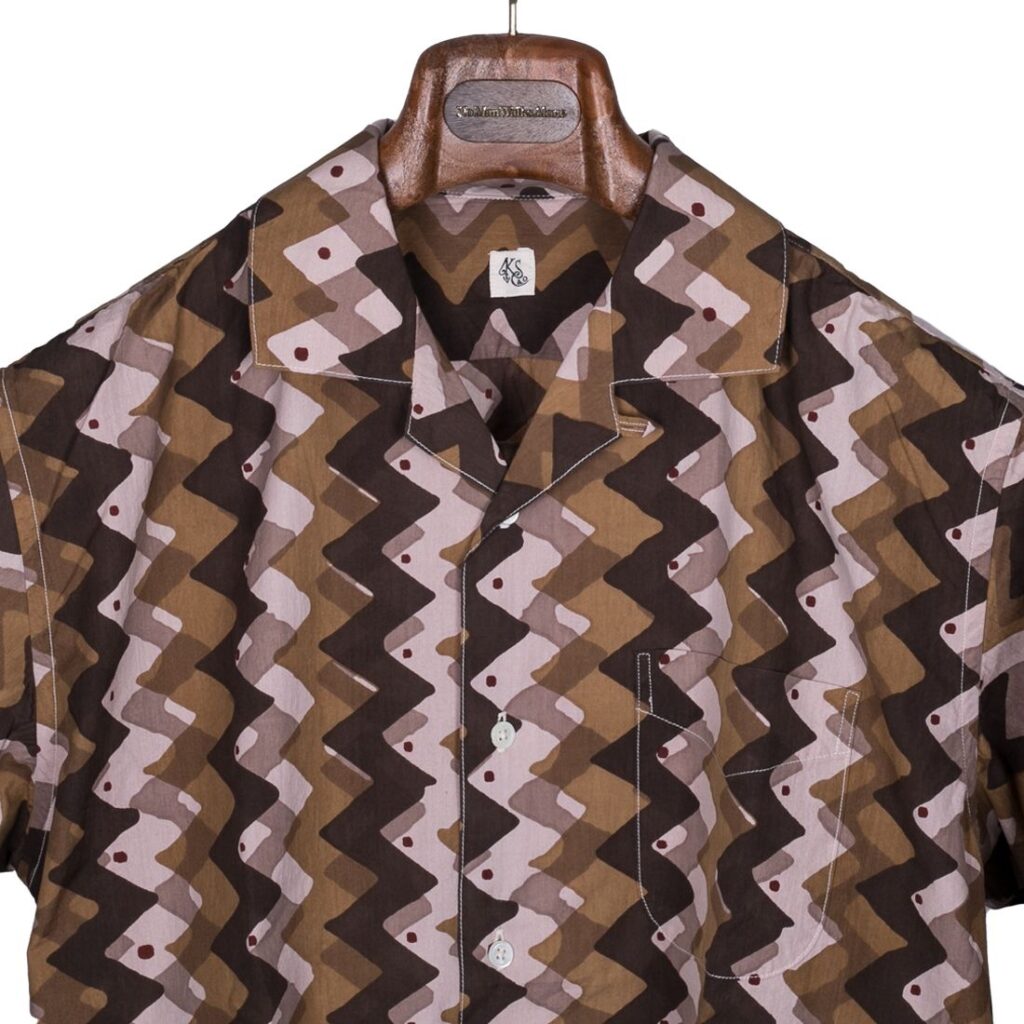 Kaptain Sunshine Handblock Printed Shirt
Groovy, but not too groovy. This camp-collar Kaptain Sunshine shirt would look great with some olive fatigue shorts and a pair of leather sandals. The shirt recalls the best of the 1970s without being too psychedelic. I love the hand block printing, unique color combination, and the soft edges on those watery lines. Bold patterns such as this one work well on days when it's too hot to wear much more than a button-up.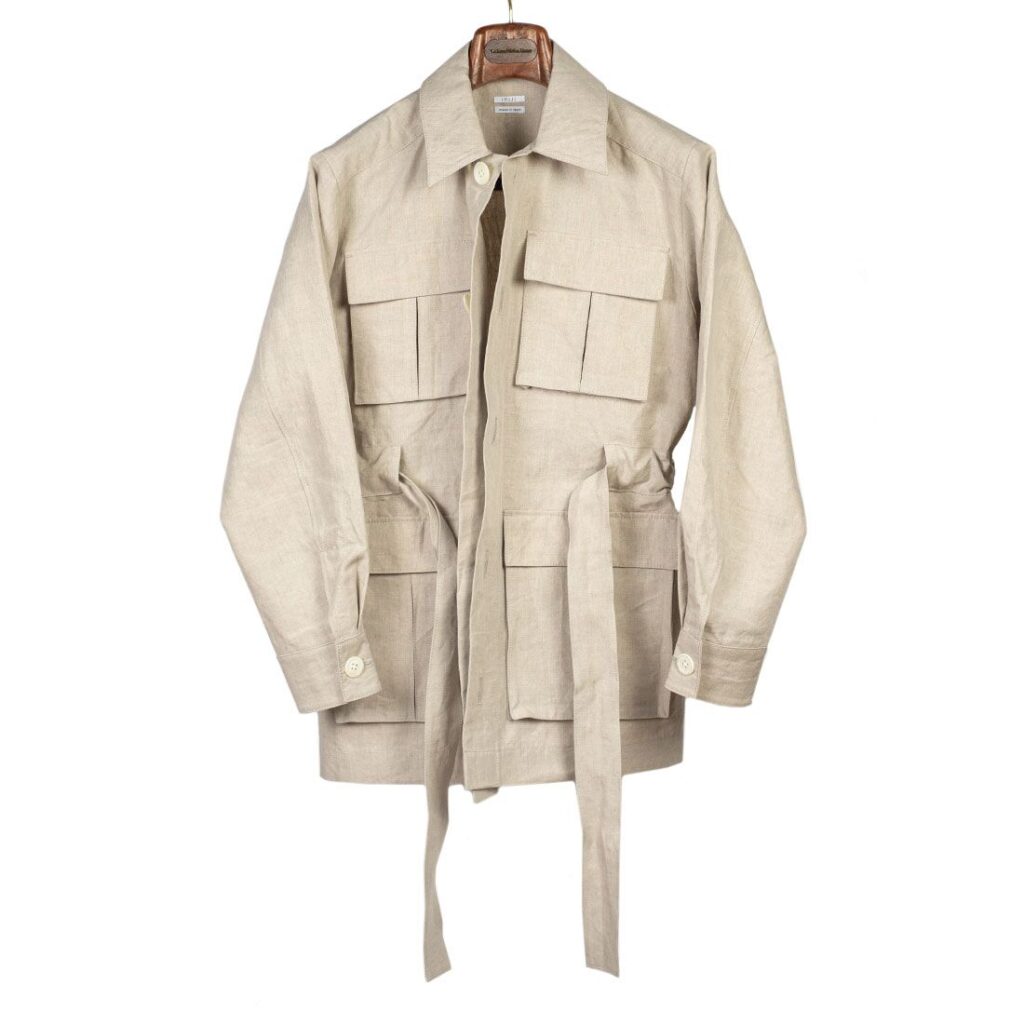 Ikiji Safari Jacket
In the last few years, as more men are dressing down, traditional shirtmakers such as G. Inglese and Ascot Chang have offered their versions of the safari jacket. I find their versions to fit more like shirt jackets. They're streamlined and dressy, and go well with tailored clothing. I think they look best with the sleeves slightly rolled up. 
Ikiji's, on the other hand, fits more like a proper piece of outerwear. Made from a densely woven linen, it features generously sized pockets, a deep vent, and a half-hidden belt, which you can cinch to give the jacket some shape. This would look wonderful with a deep blue sweater and some tan chinos. On Instagram, you can see Greg of No Man Walks Alone wearing the G. Inglese and Ikiji safari jackets.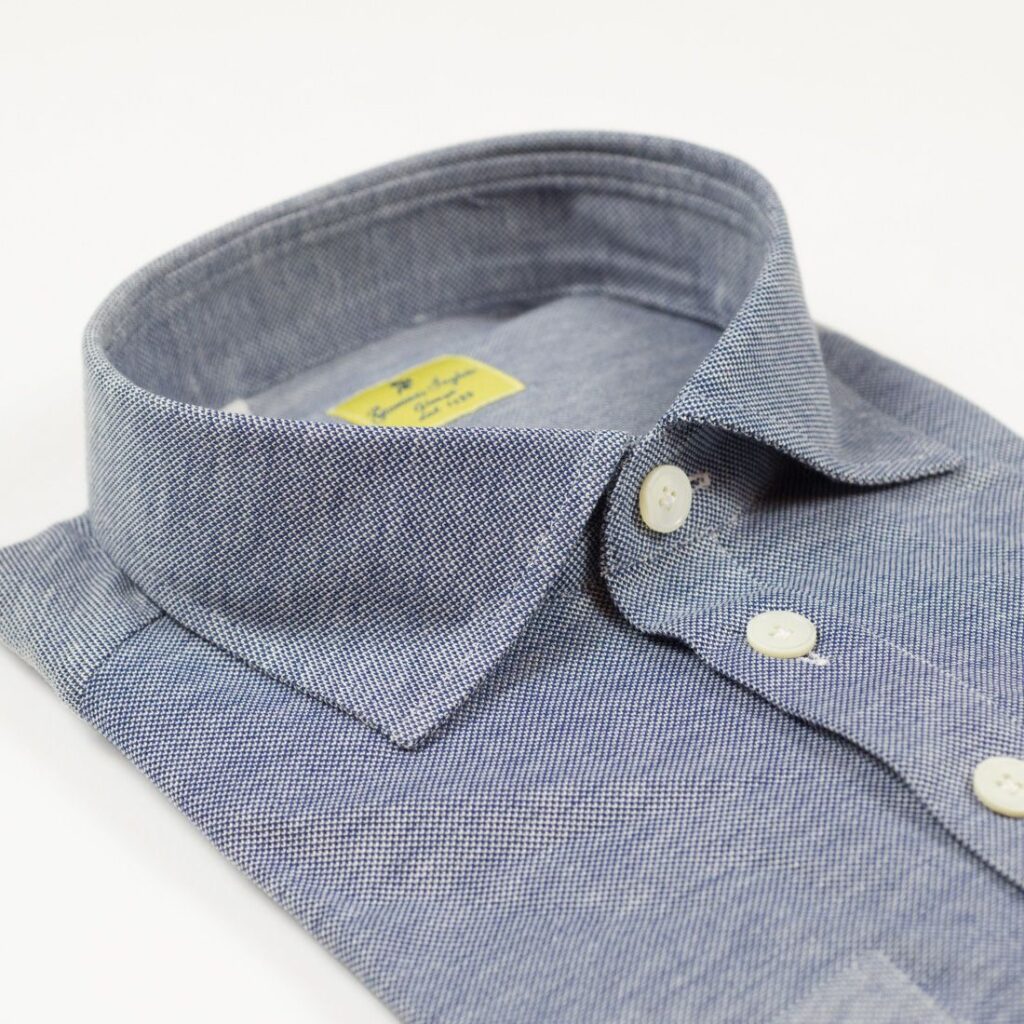 G. Inglese Polo Shirt
For me, the quarantine has completely vindicated the polo shirt. Long shunned by fashion snobs as being too elite and effete, the polo has long been one of the more controversial items among men's style enthusiasts. But I've found the polo can also be the ideal stay-at-home garment. Its stretchy pique cotton fabric is more forgiving than a woven button-up. It allows for a full range of movement and feels comfy when you're sprawled out on your couch for afternoon naps. It requires no ironing but still makes you look presentable during unexpected Zoom meetings. The soft, unstarched collar frames the face better than a crewneck t-shirt but is free the button-up's stiff ceremony. I've been wearing various long-sleeved polos with Joyce's baggy rayon-blend shorts. Whenever normal life resumes, you can also use long-sleeved polos to dress down a sport coat. No Man Walks Alone carries G. Inglese polos in various materials. I like the plain light-blue pique cotton best.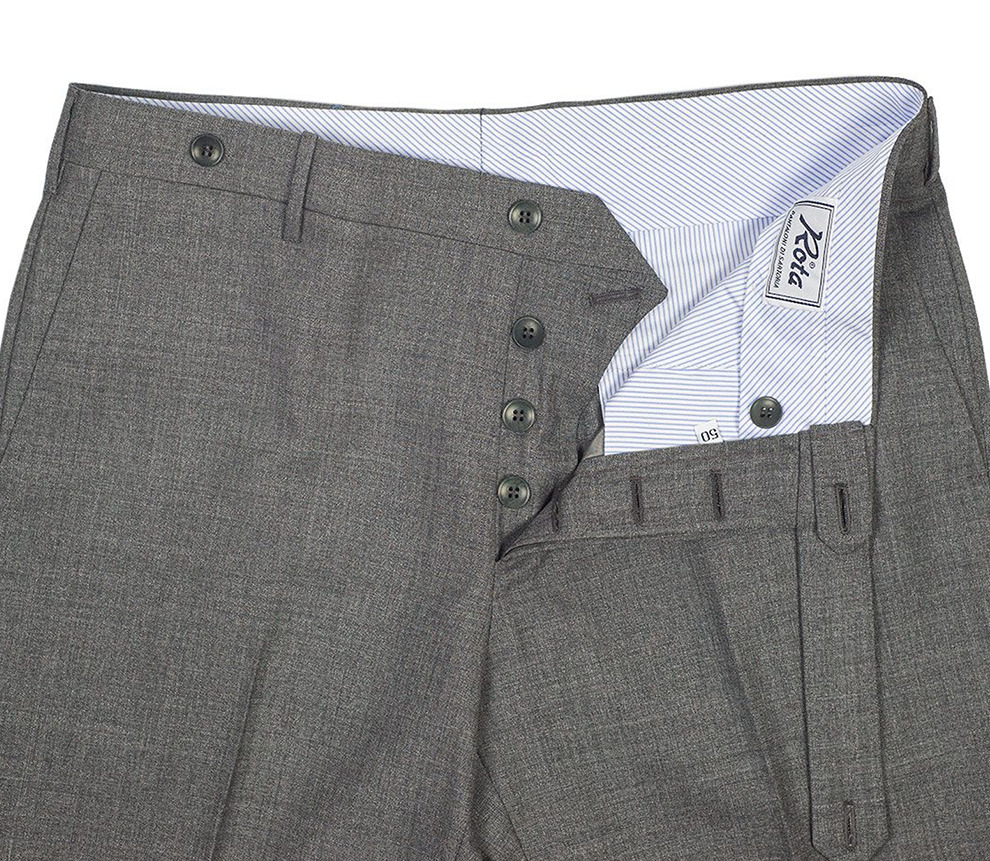 Rota Fresco Trousers
For men who wear tailored clothing, a pair of tropical wool, mid-grey trousers are about as close as you can get to a summer essential. The color makes them pair well with anything short of a mid-grey jacket, while the airy, open-weave wool makes them more comfortable to wear in the summer's heat. Rota's are especially nice in that they have a mid- to high-rise combined with a slim leg line. I also like the extended waistband design. When you wear trousers like this without a belt, your jacket ends up covering the button, creating a cleaner looking line around your waist.