A couple of years ago, after having no success trying to find raw silk jacketing, I organized a custom-run of linen-silk fabric modeled after Taka's jacket pictured above. The cloth mimics the slubby texture of raw silk jacketings from yesteryear — which are impossible to find today outside of vintage fabric vaults — but it wears cooler and is readily available. I call it summer's tweed.
I never anticipated it would be such a hit. Since running the fabric, it's appeared in GQ, The Sartorialist, and Permanent Style. Bespoke shoemaker Nicholas Templeman wore it in a Last Magazine feature. Dionisio D'Alise, the head cutter at Sartoria Formosa, sometimes wears it at fittings. Anderson & Sheppard trained coatmaker Lee Oxley says he loves the cloth. For clients of custom tailors, finding an interesting spring/ summer fabric can be tough. They typically don't have the same textures or patterns that make fall/ winter clothes so appealing. This one, however, has the visual texture of your favorite tweeds, but is airy enough for spring/ summer weather. 
It's also a favorite of readers. After having organized multiple custom fabric runs at this point, I've received more emails about this one than any other. Those who pre-ordered the fabric have written in to say how much they like their resulting garments. Those who missed out have asked if the cloth will be offered again. So, I'm doing one more run of summer tweed — this time with a special collaboration with Spier & Mackay.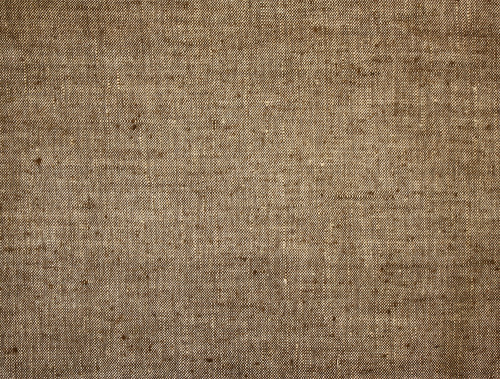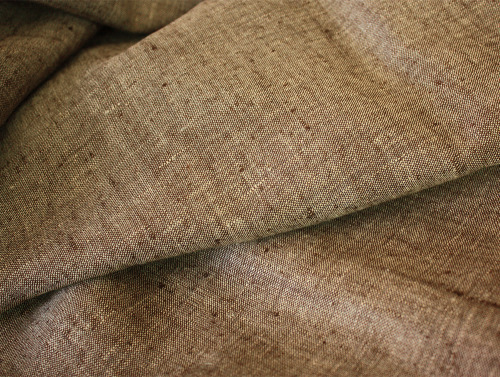 This new run will be made to the same specs as last time. It's a 9/10 oz cloth made from a 60/40 mixture of linen and silk. The combination is what gives the fabric those slubs, while at the same time making it sturdy enough to be used as either a suit or sport coat. If you wear this as a sport coat, I find the jacket goes well with trousers in tan, cream, and dark gray.  You can see examples at the very end of this post for style inspiration.
The price will again be $70/ meter and delivery will take place at the end of November. I'm leaving the order window open until the end of this month, at which point I'll submit everything to the mill. You should ask your tailor for how much cloth you need, but most people rquire 2.5 meters for a sport coat and 4 meters for a suit. As a general rule, you never want to give your tailor the bare minimum, in case anything goes wrong during the cutting process.
For readers who don't work with a custom tailor, I'm happy to say that Spier & Mackay will be offering this fabric through their made-to-order program in December. Their MTO is based on their existing off-the-rack block pattern. However, they allow for certain adjustments — the size of your shoulder, waist, sleeve length, and body length. You can also choose the style of your jacket, pockets, and trousers. The garments are made in China, but the work is surprisingly good. For this summer tweed run, suits will be $898, sport coats $688, and trousers $298. Their MTO jackets are half-canvassed, although they offer a full-canvas and Milanese buttonhole upgrade for just $150 more. My friend Pete once reviewed their sport coats for a post at Put This On. 
(Update: The oxford fabric has been sold out. Thanks, everyone!)
I also recently sourced what I think is the best oxford cloth in the world. Years ago, I found a fabric merchant that sells a pure cotton, slubby oxford that feels very similar to old Brooks Brothers shirts from the 1950s and '60s (something I was able to handle in the process of writing a series of posts for Put This On about oxford-cloth button-downs, my favorite type of shirt). The fabric merchant, however, doesn't sell to the public. And recently, they altogether discontinued the line. The old cloth has been replaced by a new fabric from a different mill. 
Their new cloth, unfortunately, just doesn't compare. It's softer and flimsier, while the old fabric is stout, hardy, and has tremendous color variation. The blue yarns are bluer; the white threads are brighter. As a result, the color pops more. When placed side-by-side, other fabrics tend to look flatter, more like end-on-end or even chambray.
I was able to find another merchant for the fabric, but they, too, will no longer be stocking the material again (I bought the last bolt). Apparently, the mill raised their minimum purchase to 3,000 meters. That's too much for small suppliers, which means this cloth, moving forward, will most likely only be used by ready-to-wear manufacturers. I'm bummed because I've never seen another fabric like this. Oxford, for me, is supposed to be stout and hardy — it should have character and feel casual, much like the button-down for which this is commonly used. But other oxfords either feel too cheap or luxurious, and I don't think an OCBD should feel luxurious.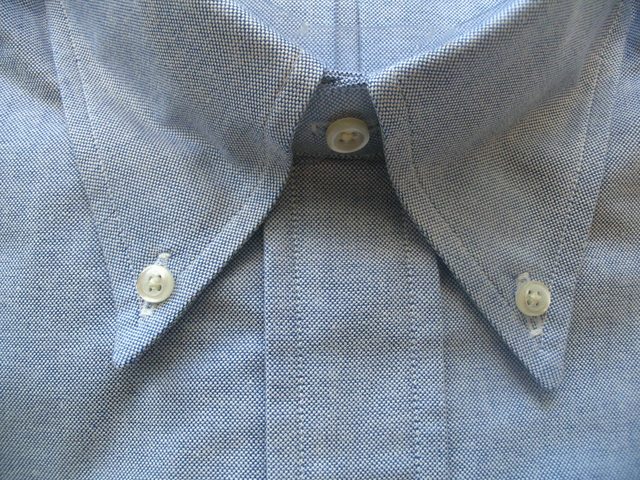 The oxford cloth is available at $25/ meter. Shipping is $20 to anywhere in the United States; $30 abroad. Fabric will be shipped at the end of this month. There are only 45 meters available, and it's on a first-come, first-serve basis. The material is woven in Japan on a narrow loom — it's 44 inches wide — and most people will need 2 meters for a shirt (again, check with your tailor). I'm capping individual orders at 5 meters so that more people can have a chance at it. (I'm keeping 15 meters for myself, as I don't know if I'll be able to find this fabric again. Hence why there are only 45 meters for sale). 
So, in summary:
Summer's Tweed: 60% linen, 40% silk. 9/10 oz cloth. Fabric is 54 inches wide. Price is $70/ meter, and shipping is $47 worldwide (unless you're in Western Europe, which will be cheaper depending on your location). The cloth is available for pre-order until the end of this month. The fabric is available at half-meter increments and will be shipped at the end of November. 
Oxford Cloth: Pure cotton. 44 inches wide. Price is $25/ meter, and shipping is $20 within the United States, $30 international. The fabric is available on a first-come, first-serve basis. Orders are again available in half-meter increments and will be shipped at the end of August. Update: The oxford fabric is all sold out. The summer tweed, however, is still available for pre-order. 
Readers interested can email me. Those interested in Spier & MacKay's tailoring should contact them directly. Below are photos of people who have commissioned garments from the summer tweed, which hopefully will give you an idea of how it can be worn. In order of appearance: Peter, Max of The Armoury, Mitchell of Menswear Musings, Andy, Nicholas, Kenji of Brycelands, Dionisio of Sartoria Formosa, and a coat a reader had made at A. Caraceni. Finally, Trunk Tailors made the one-button cuff sport coat pictured near the top of the post (second photo from the top). They have an interesting semi-bespoke tailoring program, which I'll write more about in the future.