For being such a basic garment, the t-shirt represents so much of our cultural history. It's just four-panels with a ribbed neck, but within such a simple construction, you can see the shifts in post-war power, as well as the spread of American culture. Next to Levi's 501s and Brooks Brothers button-downs, no piece of clothing is more quintessentially American or even popular in the world. 
The t-shirt has its roots in Britain, however. It derives from an all-in-one undergarment called the union suit, which was traditionally made from flannel. At some point, the Brits found them to be too warm, so they cut them in half to come up with the two-piece long john set (something men still wear today). The top half of that set eventually morphed into the short-sleeved, finer cotton pullover we think of as a t-shirt. 
T-shirts were never meant to be worn as outer garments, but they became so in much the same way that chambray shirts, jeans, and other working-class gear entered our day-to-day wardrobes. In the early-20th century, the US Navy picked up the tee to be part of their uniform. They chose white tees because they were cheaper to manufacture, as the yarns didn't have to be dyed, and the pristine color helped to promote a sense of self-discipline and cleanliness amongst their sailors. Just before the US entered the Second World War, a Sears, Roebuck and Co. advertisement declared: "You needn't be in the army to have your own personal t-shirt," suggesting that the garment carried a certain sense of heroism and machismo. 
It was those associations that lifted the tee out of people's underwear drawers and put them in their closets. Style icons such as Marlon Brando, James Dean, and Elvis wore white tees in that way that originally started with teenage youths (see Bruce Davidson's beautiful 1959 photo essay on Brooklyn gangs). T-shirts were also just as much part of the Army uniform during the Vietnam War as they were for protestors back home. And after Vietnam, the t-shirt remained relevant through street culture. Once someone figured out you could add graphics to the tee, the room for self-expression exploded way past what was even possible for tailoring.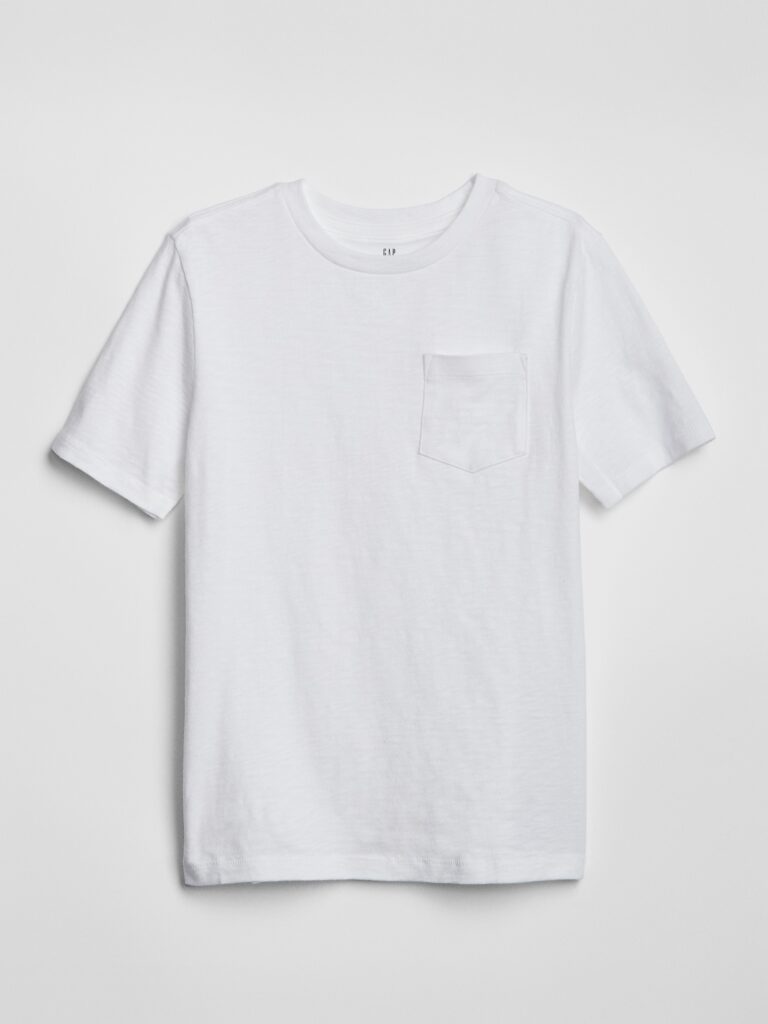 That history is just as much about the spread of American culture as it is about fashion alone. Think of it this way: the two-piece suit – in an austere, dark worsted wool – spread throughout the world because of the British imperial century, from 1815 to 1914. People as far as Japan and India wore the suit because they associated it with British aristocratic values and culture. The suit was sophisticated, modern, and powerful. 
In much the same way, the t-shirt and jeans uniform spread after the 1940s because of Pax Americana. Pictured above is Jiro Shirasu, a Japanese diplomat who was appointed to help the Central Liaison Officer negotiate with the Occupation forces. He was a client of Henry Poole who loved wearing double-breasted suits to work, but when off-duty, he sported Levi's selvedge denim and simple white tees. Some say he's the first Japanese person be photographed wearing jeans, but who knows if that's true. In any case, even a man of the Axis Powers wore American clothes. 
I have no particular love for t-shirts, but I can't imagine a summer wardrobe without them. Few men look good in a t-shirt alone, but they can be great layered underneath a leather jacket, field coat, or bomber. They work in that quintessentially casual American way. Finding the right one, however, can take a bit of work. So here's a rundown of fifteen models that I've owned and worn over the years, with some pros and cons for each. These stretch from your affordable basics to vintage-inspired workwear to more contemporary designs. Hopefully you can find your perfect tee in this list. 
Hanes Beefy or Tagless Tees ($5)
A solid standby that's not as bad as you might think. They're the cheapest on this list at about $5, and probably the lowest in quality, but the fit is surprisingly good and the make good-enough. Hanes' Beefy Tees are made with ring-spun cotton, which means they're a little softer out-the-box than the Tagless variety made from open-end cotton. The Tagless ones, however, have gotten the Supreme co-sign, if that matters to you. 
Pros: Cheap and easy to find. They're also made from a stouter cotton, which not only makes them good with workwear, but also means the white ones are a little less transparent. 
Cons: I find these are only good for about a season or two. The tees are a little more likely to shrink with every wash, and the Beefy Tees don't keep their softness for very long. These are cheap, but somewhat disposable, which gives me some environmental concerns. For a more expensive, but eco-friendly tee, check out Everybody World. 
Uniqlo Washed Slub Crewneck ($10)
Always a good source for basics, Uniqlo's affordable tees are some of the best around. They drape nicely and have slightly more stylized cuts, but are also basic enough to work for most people. Uniqlo's model shots almost always look terrible, but they clothes are always better in person. Last year, they made this oversized box tee, pictured above, that I love. This year they have some slub tees that are made with a variegated yarn that gives their shirts some character. All this for a surprising $10 makes them hard to beat. 
Pros: Very much affordable without feeling like you're dipping into Walmart quality. They cuts are a bit more stylized than what you'll get from Hanes, without being so fashion forward as to only work for certain wardrobes. 
Cons: For some reason, I find their white tees are more likely than other brands to get slightly dingier with every wash. Again, not that big of a deal given how much they retail for, but they also have that disposable quality that I don't necessarily love. 
Available: Uniqlo
Alternative Apparel's Basic Crew ($10)
Probably the best in value. My boss at Put This On, Jesse Thorn, runs a podcasting network, where he has a wholesale account with Alternative Apparel. And once a year, he runs a promotion at Put This On called "Summer of White Tees," where readers can get $24 American Apparel crewnecks for about $10. These are a solid middle-of-the-road fit, which makes them work well across a range of wardrobes. And being higher quality than the two options above, I find they're a good value at $24, but even better at $10. 
Pros: These are soft, stretchy, and very comfortable. They hold their softness a bit better than other models, and have a lightness to them that feels better on especially hot and humid days. 
Cons: If you're looking for a stout cotton tee, these are not it. And while buying from Put This On comes with a discount, the wholesale group-buy model means you have to wait six weeks for delivery. The deadline for ordering this year is Monday, July 2nd. 
Available: Alternative Apparel and Put This On 
J. Crew's Broken In T-Shirts ($25)
Middle-tier, mass-market retailers such as J. Crew are often great for basics. Their cut is perfected from having sold billions of these things; their finishing is often more interesting because they're processing large quantities. J. Crew's line-up consists of three models – a slub yarn tee that has a slightly imperfect look (especially when garment dyed); a tri-blend tee that has a 1980s athletic vibe; and then a broken-in tee that's specially washed for softness (my favorite of the three). 
Pros: Middle-of-the-road fit that's again easy to wear. If you're looking for something other than white and grey, J. Crew also stocks a wider range of colors than what you'll likely find elsewhere (often in names that sound like things you'd find on a hip bar menu, such as burnt acorn or distressed fennel). 
Cons: I find the neckline on these can lose their shape easily. A little disappointing for a $25 tee, but they're also almost always on sale for 30-40% off, which makes them a better value. 
Available: J. Crew and Mr. Porter
Velva Sheen Crewneck Pocket Tee (2 pack for $85)
Highly coveted by vintage connoisseurs, Velva Sheen started in the 1930s as a supplier of blank t-shirts to universities and the US military. If you've ever seen a really amazing vintage tee, it's possible it was printed on a Velva Sheen. 
Today, the company still makes tees, but it's a little further up market. They have tubular knit t-shirts designed after the vintage specials that made them famous. Tubular knitting is exactly what it sounds like – instead of sewing two panels together, the entire body is knitted like a tube. This takes a bit more work, as well as some special machinery, but in the end you get a more stable garment that won't twist as much over time. And to the degree it still does, by eliminating the side seams, the distortion is less noticeable. 
Pros: Cool provenance, slightly vintage-y look, and a tubular knit that holds its shape better over time. You'll want to size up, however. 
Cons: Kind of expensive for what you're getting, which is basically a slightly upgraded version of a middle-of-the-road t-shirt. I also think the loopwheeled prints and slub cottons are a bit more interesting, whereas the plain tubular knit blanks don't look that different from your standard Hanes. The main difference between these and the options above, however, is the fabric. It's stout, but not rough; soft, but not wispy. It also holds it shape and color over time. Solid quality, but now you're entering premium price territory. 
Available: Indigo & Cotton, Mr. Porter, End, Need Supply, Independence, Superdenim, and Blue in Green
If I could only recommend one tee right now, it would probably be Lady White's Clark. There's only so much you can do with a t-shirt design, especially if it's intended to fit into more heritage-inspired wardrobes, but the Clark hits all the right points. The fit is flattering and has slightly shorter sleeves to give it a sportier look. The 6oz jersey cotton has an appreciable heft that stays true to the garment's workwear roots, but is also soft and comfortable enough to justify the premium price. Most of all, I love the details – the tubular knit construction, bar tack reinforcement, and charming Browns Beach jacket inspired chest pocket. The entire shirt has a slightly vintage workwear sensibility without being so niche that it demands a certain wardrobe. 
Pros: A wonderful 6oz cotton that's both hefty and soft. Production done straight to finish in the US. The cotton is sourced from North Carolina; the knitting done in Los Angeles. The fit is both flattering and forgiving, while the Browns Beach inspired pocket adds distinction without looking contrived. 
Cons: It's $65, which for many is right on the border of what could be considered an absurd price for a t-shirt.
Available: Lady White, Self Edge, Unionmade, Standard & Strange, Superdenim, Independence, Lost & Found, Supply & Advise, The Canoe Club, and The Garbstore
3sixteen Heavyweight Pocket Tee (2 pack for $85)
I mostly wear Lady White these days, but if I had to stick to one tee for the rest of my life, it would be 3sixteen's. Like their SL-100 jeans, these are about the closest I've found to the Platonic ideal. Without the Browns Beach pocket, these are less distinctive, but also closer to that classic look that you can and will want to wear for years. The fit is trim and just long enough; the fabric is soft, but sturdy. The collar is also reinforced with triple needle stitching so that it'll never sag. The tees don't have as strong of a design direction as some of the more forward labels on this list, but they also sit perfectly in that middle-of-the-road territory without being generic. Note, I find these fit slim enough that I need to size up, but some people take their regular size. 
Pros: Made in California from a custom-knitted 8oz cotton jersey. Terrific proportions and stellar construction. Stout enough for workwear without being uncomfortable. Reasonably priced as far as premium tees go. 
Cons: Buying process requires a bit of guesswork. The tees shrink 1″ in the chest and 2″ in length, and they fit fairly slim already, which means you have to pay attention to measurements.
Available: 3sixteen, Self Edge, Snake Oil Provisions, and Rivet & Hide
Levi's Vintage Clothing 1950s Sportswear Tee ($88)
Levi's has one of the most extensive in-house archives in the world, which they regularly rely on for designing their new collections. And each season, some of those designs are also reproduced as part of their Levi's Vintage Clothing line. Their 1950s Sportswear tee looks exactly like the ones rock 'n roll greasers and motorheads used to wear in the immediate post-war period. The sleeves are extra fitted and short, the body trim, and the silhouette slightly boxy. These are nice if you're dedicated to that retro look. 
Pros: A faithful reproduction of a very specific 1950s style. Fabric has a bit more character than your average low-end tee.
Cons: The sleeves are very short – like, really short – and generally looks better on guys who are in good shape. 
Available: Levi's, Independence, Nordstrom, End, and Unionmade
I love Barns t-shirts, but being a Japanese company, you have to purchase them off Rakuten (which also means they're hard, if not impossible, to return). That said, if you're willing to take a chance, they use loopwheeled yarns that give their tees a bit more interesting and irregular texture. The fabric is tufted in some areas, smoother in others. This means their shirts have a natural heathered look, even in white, as well as a rougher, more "natural" hand. The difference between this and Hanes isn't too different from the slubbiness retained in some lines of quality Japanese denim, and the overly smooth, highly processed stuff you'd find at The Gap. For something similar, but in a different cut, see The Real McCoy's athletic tees.
Pros: Great fabric and a slightly vintage-y silhouette. The body is shorter and trimmer; the sleeves shorter as well. The neckline is high and tight, with a chest pocket that's slightly wrinkled and puffy. All in all, this tee has the mid-century feel of LVC's 1950s model without being as demanding in terms of fit. 
Cons: You have to order from Rakuten, which comes with some challenges. And while the cut is easier to wear than LVC, especially in terms of sleeve length, it can be belt-baring short. Best on guys who are under 5′11″.
Available: Rakuten
The Flat Head Heavyweight Tees ($90+)
Flat Head, a hardcore Japanese denim company, is known for their fabrics. These are the real deal if you like reading sites such as Heddels, and then posting on denim boards about how your 50oz denim jeans and cowhide wallet have aged over the years. Their heavyweight tees are more than heavy – they're thicker and stiffer than some of my winter flannel shirts – but they fit nicely into that unapologetic denim-head look. I'll be honest, I can't imagine wearing these when it's truly hot outside, but they go well with ranch jackets, chore coats, and cowhide cafe racers in the wintertime. I also like their motorcycle and coffee-culture graphics, even if this post is mostly about blanks. 
Pros: Triple needle sewn, no-sag collar. Loopwheeled fabrics and sturdy construction. Slightly extended shoulders for more comfortable movement. And a jersey cotton that's so heavy, it might break your will to live. 
Cons: Well into the absurdly priced territory, but given how much this will make you sweat, you'll save in sauna memberships. 
Available: Self Edge and Rivet & Hide
Dr. Collectors Frisko Tees ($89)
Olivier Grasset of Dr. Collector's is an old head in the Los Angeles workwear scene. He's long championed French workwear, American blue jeans, patchwork garments, and natural indigo. His soft, cotton jersey tees are also some of my favorites. They're made from specially treated fabrics that have a broken-in feel, making them seem like they've been pulled out of a thrift store. And they come in interesting cuts that play well with lines such as Kapital and Visvim. There's the Californian model, which has a trim body and short sleeves; the Samurai's boxier and wider cut with mid-length sleeves. My favorite is the Frisko, which offers a loose body, dropped shoulder seams, and slim-tapered long-sleeves. You can see how the tees fit in their Joshua Tree lookbook. Grasset's son Teddy was tragically murdered a few years ago, and his tees have a small "Teddy Forever" tag at the bottom to commemorate his life.
Pros: Interesting cuts and materials, often with a looser body that I think lends a more interesting silhouette to directional workwear wardrobes. Some of the tees are also garment dyed in beautiful colors, including some natural-indigos that are made right in Grasset's backyard. 
Cons: The style is highly specific and idiosyncratic, so maybe not for everyone.
Available: Dr. Collectors
Far and away my favorite, but sadly the company hasn't re-released this. Chimala's Game Day tee is made from a reversible blue-and-white jersey cotton fabric. It's actually two pieces sewn together, back to back, which makes the tee hang in an interesting way. The ends curl up a little; the fabric is nicely washed to give the color a vintage look. Best of all is the shape – it's loose in the body with dropped shoulder seams and mid-length short sleeves. It gives the appearance of an athletic look without being too demanding on the body. Length is also cropped without being belt-baring. I just wish I could find another company making these sorts of slightly cropped, rounded cuts. Here's to hoping Chimala makes this again. 
Pro: Simply terrific if you like that vintage workwear style, and want an athletic cut that isn't just a trim body with shorter sleeves. 
Cons: Was painfully expensive and the tee is so perfect, you'll constantly worry about ruining it. 
Available: No longer available, but previously at East Dane
Our Legacy Box Cut Tees ($150)
Finally, something a little more contemporary, Our Legacy's box-cut tees have a wide, boxy body and overly long sleeves (longer than what appears on the presumably tall model above). These are loose and comfy, and play well into the wardrobes that are experimental in shape, but minimalistic in detailing. Think of brands such as Document, Margiela, Lemaire, E. Tautz, and Deveaux. Wear this if you have a sparsely decorated home with lots of succulents. And if you like to post photos albums online for fashion inspiration, but somehow none of the photos feature clothes. 
Pros: Another directional design, but one that's a bit more on contemporary and isn't just vintage or workwear inspired. Loose and forgiving in fit. Overly long sleeves will show a bit of cuff with casual outerwear, which I think can look nice in certain contexts. 
Cons: Almost comically expensive, although not too hard to find on sale. Try Olive Clothing for a more affordable alternative. 
Available: Our Legacy, Totokaelo, End, Need Supply, and East Dane
Lemaire Light Jersey Cotton Tee ($110)
Another solid contemporary design. A lot of Lemaire's work combines the minimalism of '90s Helmut Lang with the loose, expressive silhouettes of '80s Armani. Their tees change season to season – some are made from woven poplin, making them more like pullover shirts – but they generally have loose bodies, relaxed necklines, and mid-length sleeves. Sometimes the chest pocket is a little larger and placed lower on the body, which gives the shirt the kind of low-slung appearance of Armani tops. 
Pros: Very directional, goes well with wardrobes that can be described as contemporary and minimalistic. Fabrics are luxuriously soft without feeling wispy; single needle construction gives the shirts a cleaner appearance. Can be worn on their own without looking like they're "just a t-shirt." 
Cons: Much more modern and interesting than your basic Hanes or J. Crew, but also demands a certain wardrobe. 
Available: Lemaire, SSENSE, Need Supply, Neighbour, The Loit, East Dane, and Other/ Shop
Robert Geller Immigrant Tee ($50)
Robert Geller's Immigrant tee was originally designed in January of 2017, after Donald Trump signed an executive order banning Muslims from certain countries from entering the United States. Geller, a German-born immigrant who's now living in NYC, was worreid about what Trump's presidency could mean for immigrants, so he asked his wife Ana Beatriz Lerario to paint "Immigrant" in block letters on one of his old t-shirts. This was the night before his FW17 fashion show and he wanted something he could wear on stage as a gesture of solidarity.
Lerario originally did the block lettering in green, then went over it in pink the next day when she decided it didn't look bright enough. The paint was barely dry when Geller wore the tee on stage hours later. "We have a need to say something if we can," he said to W Magazine after the show. "I felt strange having a fashion show during this time because everybody around me is so worried about what's going on politically."
The tee was never meant to be released – it was never even part of his original FW17 collection – but after fielding tons of questions about where to buy it, he decided to produce it. He had a customized Alternative Apparel top screen printed in Brooklyn with green-and-pink paint, so it would have the DIY feel of the original.  The t-shirt has since been released three times, each time with all the proceeds going to the ACLU. With what's happened recently at the Southern border, where children have been separated from their families with no systems in place for reunification, Geller has released this one more time to help raise money for the ALCU. 
I bought one and love how it looks. The fabric has that "destroyed" effect without going overboard, and it fits well if you size up (I'm a 38 chest and took a medium). You can, of course, just donate $50 directly the ACLU. But if getting a cool t-shirt helps get you there, this one is great. 
Pros: Proceeds go to a good cause and you get a nice t-shirt in the process. Just be sure to size up. 
Cons: None. 
Available: Robert Geller